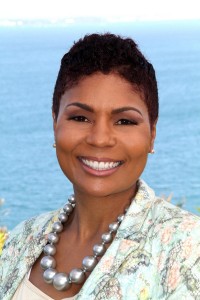 Jodi Virgil is no stranger to the art of curriculum design, facilitating and motivating people to reach their goals.
A trained educator with over two decades of experience in classrooms, non-profit, hospitality and corporate settings, as Executive Director of Organized Solutions Bermuda, she has enjoyed leveraging her experience and knowledge to empower individuals to build competencies and action strategies for professional success.
In late 2019 and early 2020, based on client requests, survey feedback and conversations with valued mentors, Ms Virgil began to seek additional facilitation opportunities.
She customised additional training components to help professionals build strengths and emotional self-awareness, and also elevate personal ownership, accountability and service standards.
Ms Virgil says, "We will always need agile, critical thinkers who operate collaboratively and have the resiliency that our global world requires. My goal is to continue to encourage a community of growth-minded learners and help build a confident, qualified workforce with professional skills to succeed.
"Sessions are inspiring, thought provoking and involve personal action planning. They can stand alone or be incorporated into existing programmes. Individual coaching sessions offer opportunities for further personal development.
With the onset of COVID-19, like so many other businesses, workshops have been redesigned for virtual delivery and as a life-long learner herself, Ms Virgil connected with the Bermuda College PACE division and is on target to become a Certified Online Instructor [COI], in order to increase her capacity to deliver content to meet clients' current and future needs.
Ms Virgil says, "It's a challenge to balance it all, but I am excited about the new possibilities!"
She believes that now is a fantastic time to work in transformative educational spaces that encourage professionals to consider the benefits of continuous learning and apply highly rated skills to enhance their work and life success.
On Friday, July 3, the inaugural virtual cohort will begin a 4-part 'Empower to Excel Professional Leader Series', designed to challenge University summer interns engaged workforce settings to develop strategies to showcase their brand onsite or within remote working environments, build a resiliency mindset to adapt to change and consider new techniques to mindfully self-manage in life and work areas.
For those who seek learning modules or students looking for work placements, OSB also offers 60-minute 'Quick Tip Sessions' to refresh skills needed to create powerful resumes, effectively interview and deliver professional excellence for workplace success.
Ms Virgil maintains that whether we are looking for new opportunities, emerging professionals or seasoned specialists, it's always a great time to upskill.
"Organized Solutions Bermuda looks forward to doing our part to inspire others to engage in continuous learning and skill development that is beneficial to our island's continued success. In this moment, we must rise to face the challenges ahead, strive to be our best selves and continue to deliver excellent customer service.
If you would like to gain additional information or connect with Ms Virgil to schedule training for yourself or your Organization, please call 704-3725 or visit www.organizedsolutionsbermuda.com.
Read More About