A global pandemic couldn't stop the birthday celebrations for Myrtle Edness, who celebrated her 106th birthday with a visit from a band who performed at a distance, as well as visits from family members, who staggered their visit timing in order to adhere to social distancing protocols.
Mrs Edness was treated to a musical serenade by a band, which included her godson James VanLowe, and was visited by people including her nephew Andy Smith, her niece Dame Jennifer Smith, and her cousin Terlena Murphy.
The social distanced celebration saw the visitors stop by outside on the veranda, and timed as to avoid having too many people at once.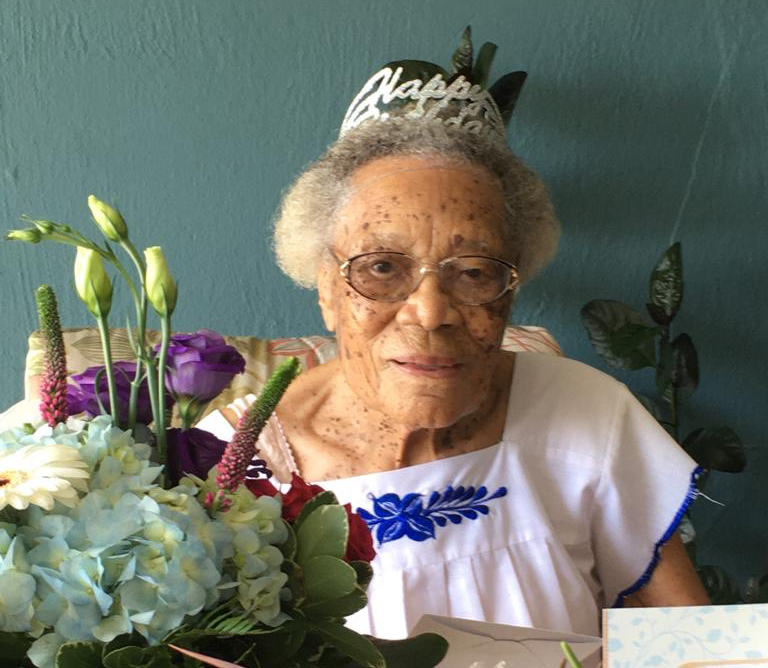 Every good birthday celebration needs good food, and Mrs Edness had a cake, which was baked by her daughter Maureen Eddy, and soft serve ice cream brought by her niece Dame Jennifer Smith.
She was also visited by her late son's partner Catherine Lymbery, granddaughter Alex Lymbery and great-granddaughter Alaya, and received flowers, cards and phone calls throughout the day.
Mrs Edness had two children, Maureen Edness Eddy and Alan Edness, who was lost at sea years ago; three grandchildren – Melanie Eddy, Jason Eddy and Alex Lymbery Edness; one great-grandchild Alaya; nieces and nephews, Beverley Joell, Dame Jennifer Smith and Andy Smith, and a large extended family of great nieces and nephews and cousins.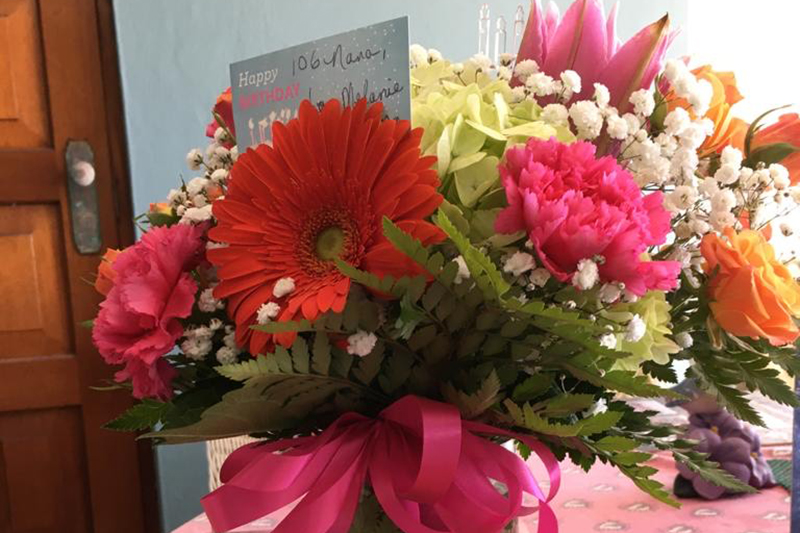 Her granddaughter Melanie Eddy told Bernews, "People often ask her what the secret to longevity is and she'll say that for years she walked a few miles and swam every morning before work with a group of friends, year round. She would put it down to keeping active.
"My Nana was always involved, she has given her time and resources to things that mattered to her throughout her whole life."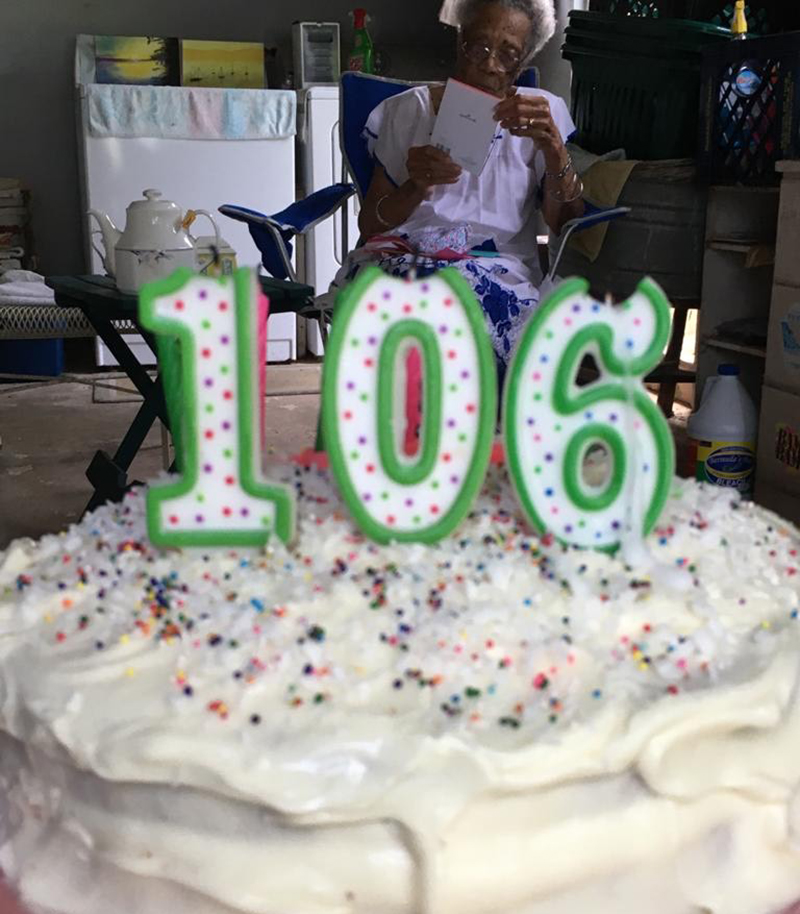 Read More About