Yesterday [July 17], Premier David Burt along with MP Lawrence Scott, visited Mrs. F. Myrtle Edness in celebration of her 105th birthday. The Premier presented Mrs. Edness with flowers and a gift.
"I was delighted to spend some time with Mrs. Edness and her family yesterday as she celebrated her 105th birthday. This is a true milestone and I wish her many more beautiful days to come," said Premier Burt.
Mrs. Edness was born on Ord Road, Paget on July 17, 1914 and attributes her longevity to a love of salt water and loquats.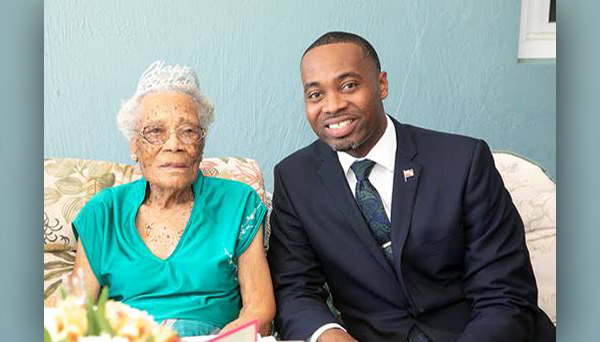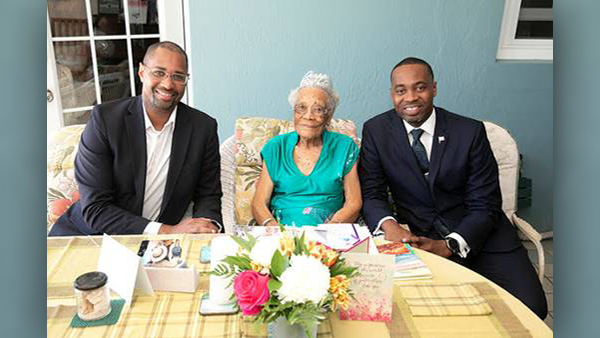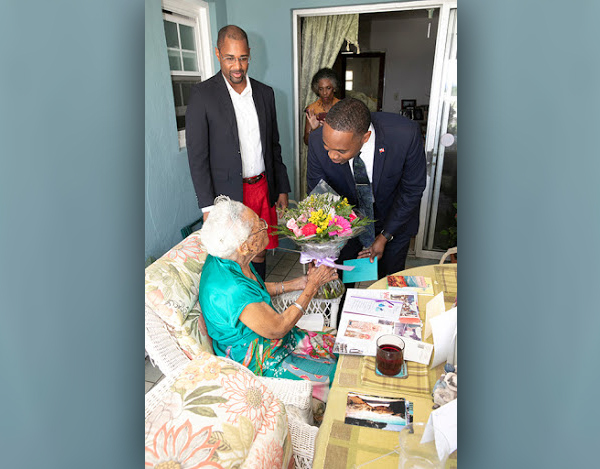 Read More About