The United World Colleges [UWC] Bermuda National Committee has awarded Jeremiah Samuels, a Berkeley Institute graduate and Bermuda College student, a placement at UWC Costa Rica.
Sean Smatt, Chairman of the UWC Bermuda National Committee offered "congratulations to Jeremiah for winning this well-deserved placement. We are inspired to see such a well-rounded individual embarking on this life-changing journey.
"Now, more than ever, it is essential that we continue to facilitate deserving young Bermudians' participation in this transformative 2 year international programme which culminates in graduating with the International Baccalaureate.
"Thank you to the Selections Committee for their diligent work again this year, and to our donors, all of whom enable us to provide need-based funding where required to our merit-based awardees," he added.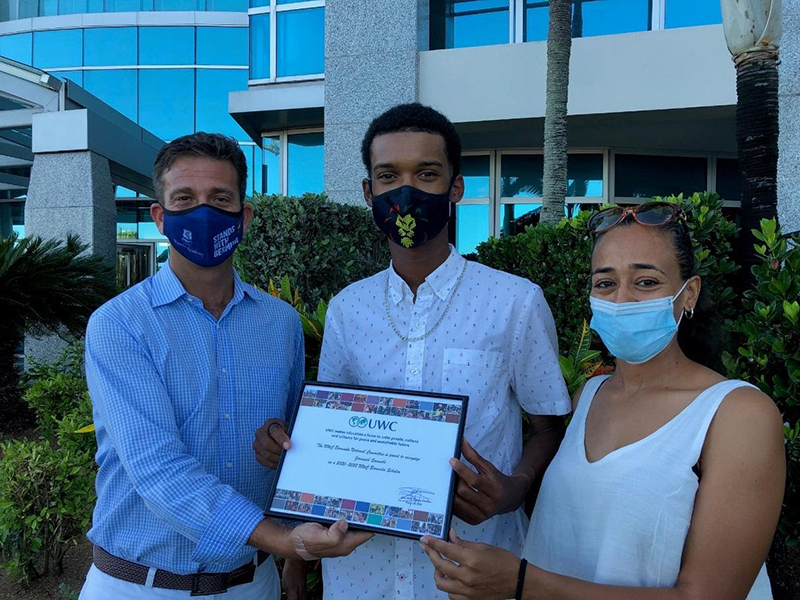 Zayna Foggo, Vice Chair and Head of Selections said: "with impressive academic, musical and even table tennis abilities, and a clear engagement with his local community and global issues, Jeremiah demonstrates an appreciation for the fundamental principles of the UWC international movement.
"He has clearly demonstrated the ability to meet the rigorous academic requirements of a UWC, while also having the desire and interest to interact meaningfully in such an international environment. We are pleased that UWC Costa Rica also recognises Jeremiah's achievements and clear potential by offering a partial scholarship for the duration of his attendance."
A spokesperson added, "The UWC movement began during the height of the Cold War in 1962. The aim, with the opening of the first UWC in 1962, is to bring together young people from over 150 different nations to act as champions of peace and sustainability through an education based on shared learning, collaboration and understanding.
"UWC makes education a force to unite people, nations and cultures. It is committed to providing students with a challenging and transformational educational experience to inspire them to become agents of positive change.
"There are 18 UWCs globally, in countries including Norway, China, Costa Rica, India, Swaziland, Thailand and The Netherlands and, most recently, Tanzania. Over 100 Bermudians have graduated from the UWC programme over the last 57 years.
"For more information on the UWC movement, please visit www.uwc.org. For more information on the UWC National Committee, UWC Bermuda awards and application process, please visit here; UWC Bermuda's Facebook page; or email: uwcbermuda@gmail.com."

Read More About