"The Ministry will cross-reference and scrutinize all hospitality work permit applications in identified occupational categories to ensure unemployed Bermudians in the field are given opportunities to fill available posts," Minister of Labour Jason Hayward said.
Minister Hayward said, "Upon receiving the news of the decision to temporarily close one of Bermuda's oldest hotels, the Fairmont Southampton, I feel it necessary to express my concern regarding the large scale redundancies that will occur."
"While I understand management's rationale to close for renovations at this time, this will undoubtedly have an impact on the future of many hotel employees and those in the hotel's service supply chain."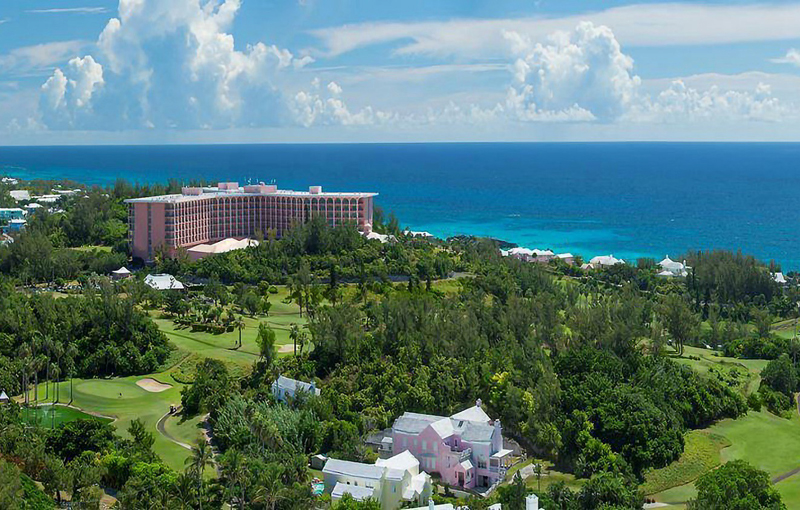 "I recognize that the hotel industry has been significantly impacted as a result of the Coronavirus pandemic, and the Government stands committed to supporting the industry as much as possible.
"This closure however is yet another blow to an already challenged workforce and our economy, as many who were hopeful of returning to their place of work will now be made redundant, thereby officially ending their employment with the establishment."
"As stated during our recent Labour Day celebrations, this Government and the Ministry of Labour are committed to supporting persons who find themselves in such a position."
"To that end, the Ministry will work closely with the BIU and its Hotel Division to ensure the redundancy for all employees is appropriately calculated and that each employee receives the payment to which he or she is due.
"Furthermore, those who will not receive substantial payments or do not possess sufficient savings will be assisted in transitioning to one of the existing financial support programs designed for persons requiring assistance."
"The Ministry will also work with the BIU to obtain a full listing of redundant employees, along with their years of experience and occupational category, with an aim to connect impacted skilled employees with job opportunities in other sectors of hospitality or in other industries that interest them."
"Moving forward, the Ministry will cross-reference and scrutinize all hospitality work permit applications in identified occupational categories to ensure unemployed Bermudians in the field are given opportunities to fill available posts."
"While the commitment and work of all of Fairmont's remaining work permit holders are appreciated, and I thank them for their contribution to Bermuda, they should now make arrangements to settle their affairs on the island, as requests to reside and seek alternative employment will not be granted at this time. I must also reiterate, that as per the law, it is the employer's responsibility to bear the necessary cost for repatriation of its workers."
"I would like to remind the Bermuda community that this Government will not abandon its workforce in times such as this and we will continue working toward rebuilding a stronger, more vibrant workforce for Bermudians in the future."

Read More About