Bermuda Sandcastle Competition organiser Hannah Emmerson recently created a Black Panther-themed sandcastle to honour Chadwick Boseman after the talented actor passed away at the age of 43.
Posting the images on the Bermuda Sandcastle Competition's Facebook page, Ms. Emmerson said, "I'm going to take a minute from our regularly scheduled competition posts to honor a hero taken from us too soon. This build is dedicated to Chadwick Boseman.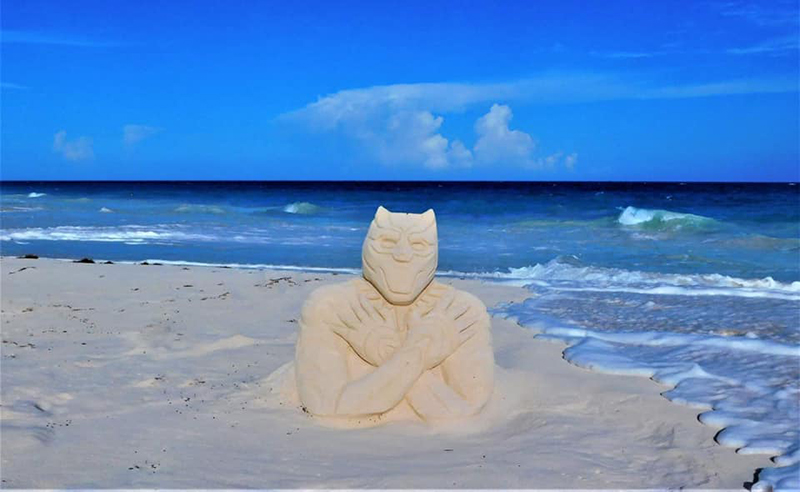 "Thank you for your inspiration, your struggle, for making the world a better place. Rest in Power. #WakandaForever."
A Forbes story said, "Chadwick Boseman the star of a number of movies including Da 5 Bloods, 42, 21 Bridges, Get On Up and most notably Black Panther with his portrayal of T'Challa through the iconic Marvel franchise has passed away of colon cancer aged 43.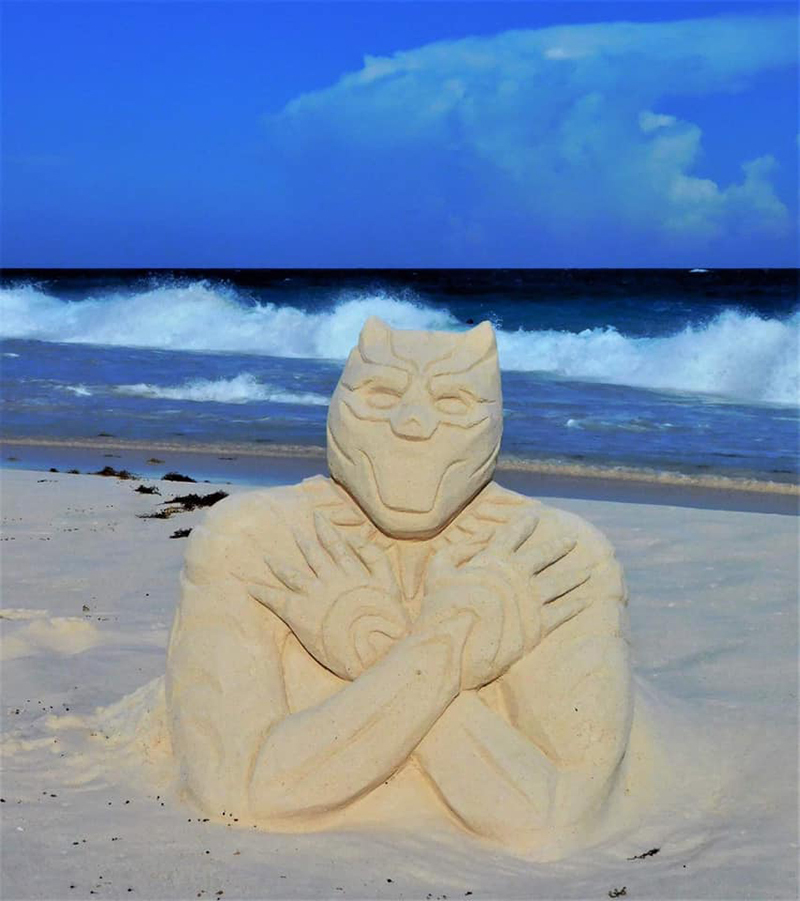 "The actor was diagnosed with the disease, which had progressed to stage III, in 2016 subsequently developing to stage IV before his passing on Friday.
"In 2018, Boseman gave an emotional interview on SiriusXM detailing his relationship with two boys with terminal cancer during the filming for Black Panther, never mentioning his battle with the disease and their similarities."
The annual Bermuda Sandcastle Competition will be held on Saturday, September 5th, on Horseshoe Bay.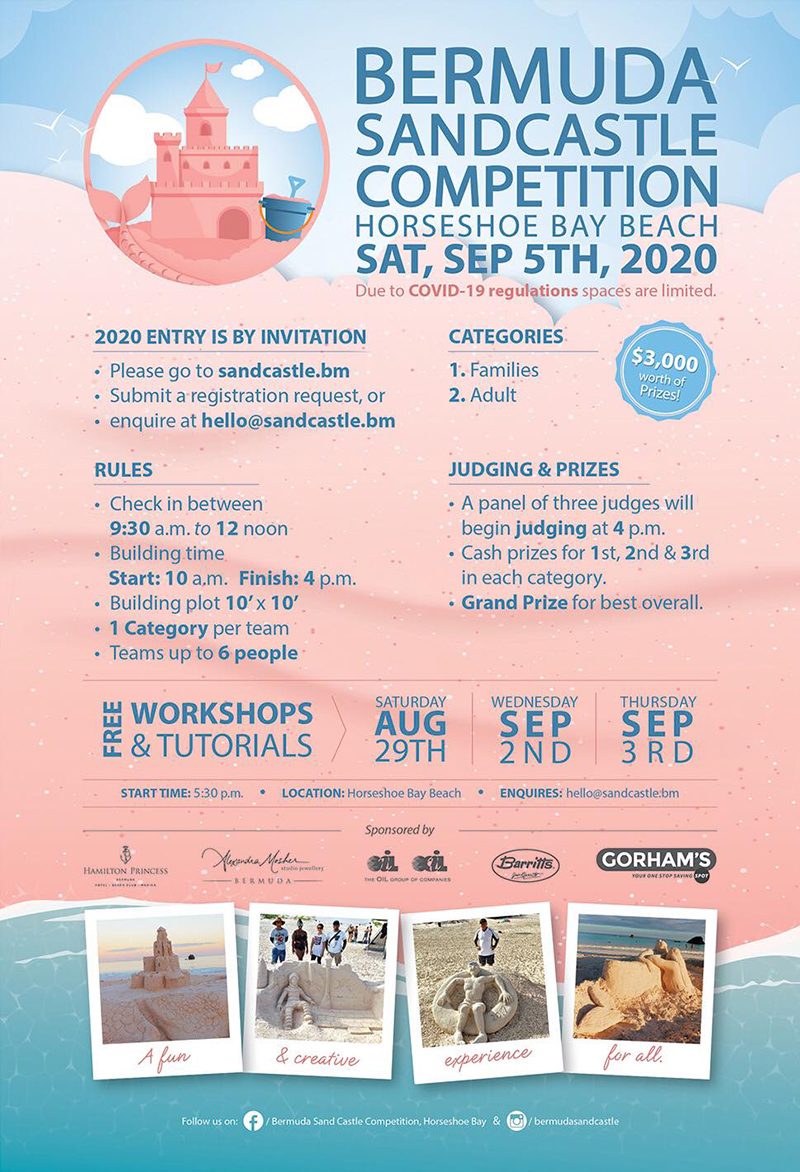 - Photos courtesy of the Bermuda Sandcastle Competition

Read More About