A career fair was held for people that worked at the Fairmont Southampton – which is temporarily closing for renovations resulting in hundreds of staff being made redundant –  with over ten employers taking part.
A Government spokesperson said, "Recently, the Junior Minister of Labour, Senator Arianna Hodgson gave opening remarks in support of the employers and job-seekers at the Fairmont Southampton Career Fair.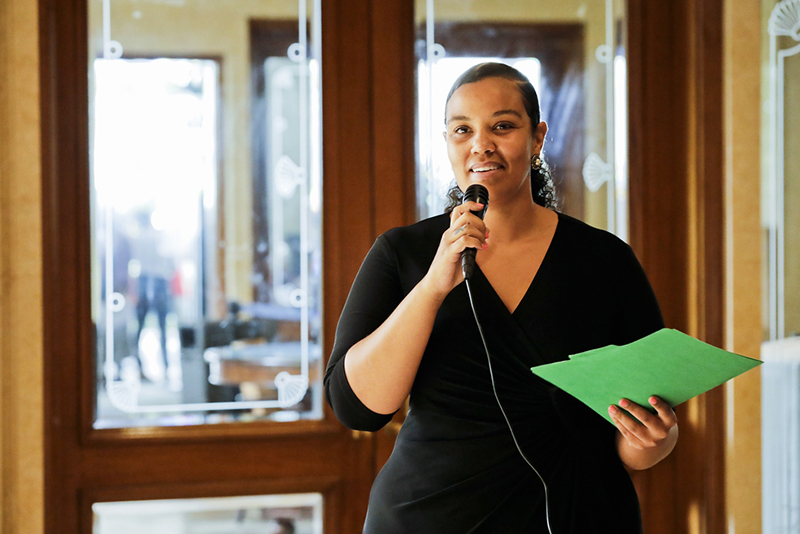 "Held on Tuesday, 20 October, and organized by the Fairmont Southampton Talent and Culture Team, the event held exclusively for the former hotel staff, had over 10 employers participating and looking to hire additional staff.
"The Junior Minister met with employers and chatted with job-seekers about their plans, goals, and ambitions.
"The aim of the very well-attended event was to help create immediate employment opportunities for the former hotel staff, who recently found themselves out of work.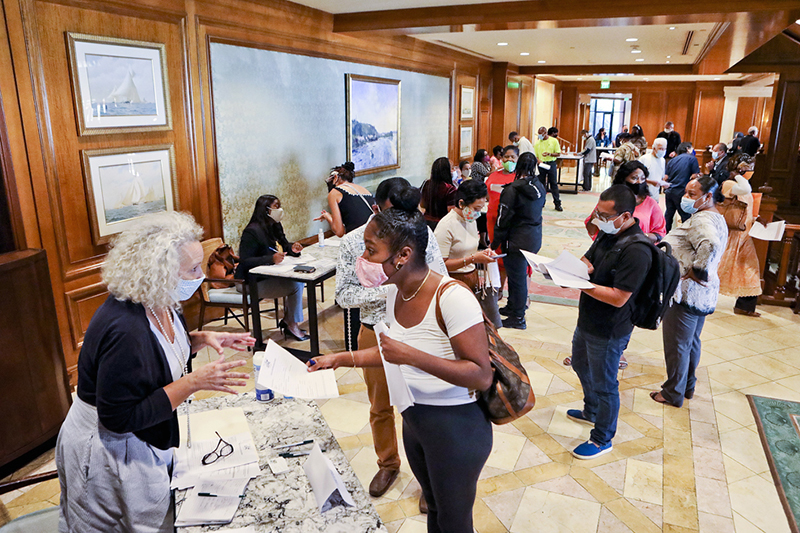 When speaking about the event, Junior Minister Hodgson said, "This Ministry is committed to working together with employers to help create employment opportunities for every Bermudian out there willing and able to work.
"Furthermore, and to echo the sentiments of the Minister of Labour, although the road ahead will be tough, the people of Bermuda showed their confidence in this Government to lead and bring our island back on track, and that is our goal."
"As a reminder, the Department of Workforce Development provides career development, job readiness, and training services in the community; empowering and equipping individuals to reach their career goals."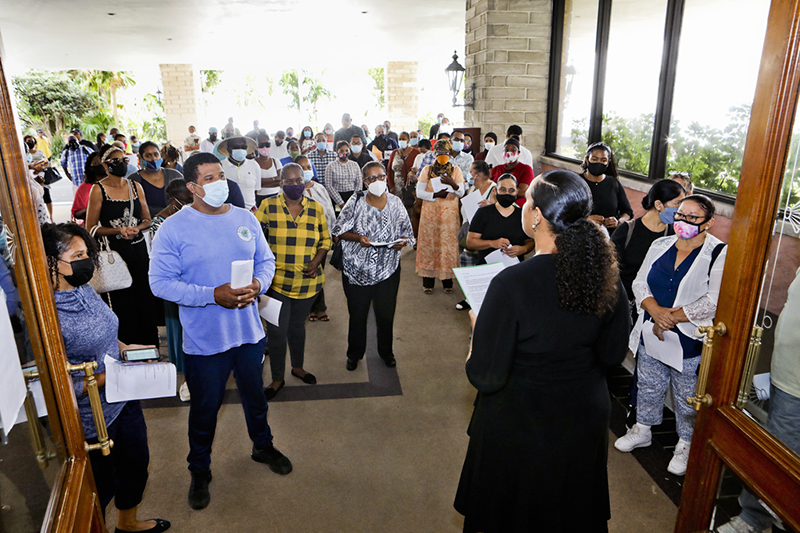 Read More About