The MarketPlace today announced a "compassionate plan to hire redundant workers of the Fairmont Southampton."
A spokesperson said, "The MarketPlace aims to provide job opportunities for an unspecified number of hard-working individuals that are out of work by the closure of the Fairmont Southampton hotel. The roles will include floor merchandisers, cashiers and personal shoppers to fulfill online orders, plus a variety of other roles at PriceRite stores and Sears.
"Full and part-time positions will be available with a starting wage of $23.24. Interested individuals are to submit completed applications and supporting documents in-person to our Human Resources department, located on the second floor of Shopping Centre store, or email fairmont.jobs@marketplace.bm. Applications will be prioritised.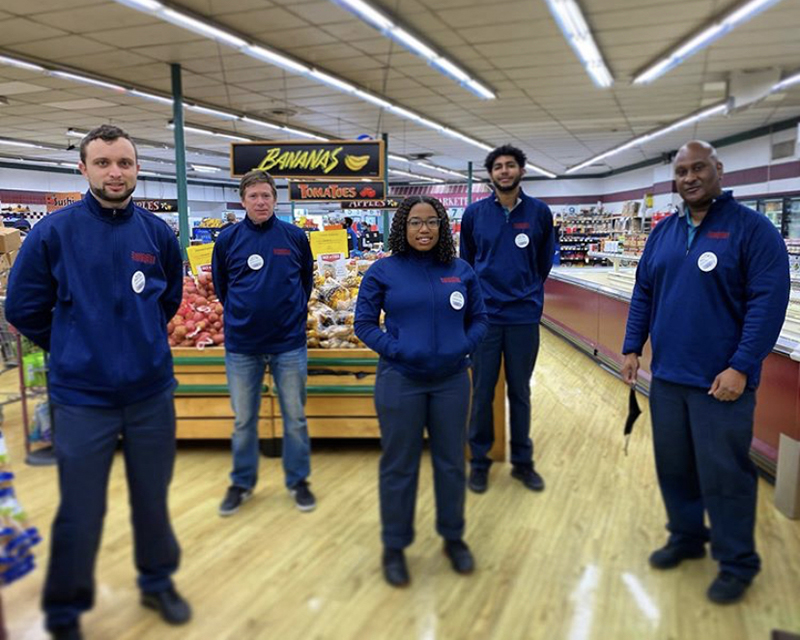 "The MarketPlace continues to support its community during times of need. In April, The MarketPlace formed employment partnerships with several local businesses from industries most-affected by the pandemic – hotel and restaurant – to create a shared-resource model to temporarily contract employees to The MarketPlace roles. Many of these temporary colleagues have now been placed in permanent positions."
Seth Stutzman, President of The MarketPlace group of stores, said: "We recognise that we have a responsibility to support our community, particularly during times of national need. Since the start of the pandemic we've worked tirelessly to find different ways to support our community, with our multi-day 5% discount extended to December, employment partnerships with businesses to temporarily contract employees and video series highlighting local entrepreneurs. This initiative aims to keep Bermudians employed, while helping The MarketPlace better serve customers."
Ronnette Burgess, Director of Administration for The MarketPlace group of stores, added: "We are seeking individuals who possess the right qualities, have the ability to express them and would like a career change in the in the grocery industry. Additionally, recruitment in general continues as normal and we'll also continue providing opportunities for school leavers and graduates."
Read More About