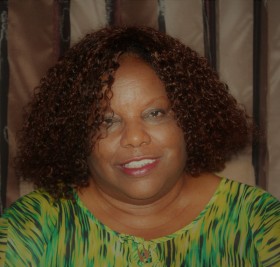 Following the 2020 General Election, Marilyn Steede — who ran as an Independent in Constituency 12 Devonshire South Central — said  she stepped up to speak to the political caretakers of Bermuda that she was "displeased with their stewardship of my livelihood."
Ms Steede said, "I, Marilyn Steede was an Independent Candidate in the recently concluded Parliamentary General Election, campaigning in Constituency 12 – Devonshire South Central. My chief running mate was The Hon. Craig Cannonier, JP, MP. Leader of the O.B.A.
"To the naked eye, one may conclude that I was not a winner due to the fact that the final ballot count for me garnered 1.48% of the voter turn-out. However, I conclude that I was indeed a winner in my own right. I stepped up to speak to the political caretakers of Bermuda that I am displeased with their stewardship of my livelihood.
"I chose a formidable opponent [the map blueprint of the constituency was irrelevant]. The constituency is an over-the-top O.B.A. stronghold. I am not a resident in the constituency; hence, I was not eligible to cast a ballot in support of myself.
"Historically, Independent candidates worldwide usually do not win parliamentary seats. After perusing the walking list of the constituency, I recognised that there were only 2 families residing in the constituency that I knew, but only as acquaintances – not what you might label as arm-in-arm friends.
"Further, if per chance all of the members of these families cast their ballot for me, the total count would have been less than the number of votes that I did garner; hence, a number of unfamiliar constituents actually cast their vote for me. With those odds – yes, I am a winner.
"To that end, I convey my sincere indebtedness to the voters who acknowledged their confidence in me to advocate their concerns.
"Remarkably, I did have an identity presence. I never once had to introduce myself to a constituent whom I actually chatted with. They recognized me from my community involvement. However, the fact remained that I was tasked with marketing myself as a potential advocate for their concerns.
"In case you are not aware, my campaign slogan is R.I.D.E. = Respect, Integrity, Dedication, Ethics. Operating under R.I.D.E. automatically evokes accountability and transparency. My R.I.D.E. is what I bring to the political table.
"I chose to throw my hat in the political pool because of motivation by the words of Mahatma Ghandi: "Be the change that you want to see"; and also by my own personally composed guiding principle: "Strive to achieve goals beyond your natural ability, rather than setting goals that equal your proven ability."
"To the constituents of C12 Devonshire South Central, I share with you that this endeavour has been very pleasant and my interaction with the you was enlightening. My apologies for the hundreds of constituents that I did not get a chance to visit – It was impossible. I hope to never utter this apology again."

For comprehensive coverage of the 2020 Bermuda General Election and past elections, you can find more information and statistics on the links below.

Read More About
Category: All