In celebration of their 13th anniversary, Tomorrow's Voices will be hosting the "Mask Up In Honour Of Autism" fundraiser to raise funds for the Autism Early Intervention Centre.
A spokesperson said, "Tomorrow's Voices is thrilled to celebrate a milestone 13th anniversary this month. The Autism and Developmental Disabilities charity is celebrating the special anniversary with a "Mask Up in Honour of Autism" fundraiser that despite Covid-19 helped to create the perfect opportunity to raise much needed funds for the Autism Early Intervention Centre.
"The brainchild of two parents of autistic children – Tricia Simons [Crow] and Thea Furbert, the charity has made incredible progress within the community – growing from servicing four children in 2007 to now having worked with hundreds of children and providing over 88,000 hours of therapy. Earlier this year, the Centre moved to expand its services to provide therapy to clients over the age of 21 with the aim to support clients through their life span as they transition into adulthood."
Co-founder and board chairwoman Thea Furbert said: "Tomorrow's Voice's overriding goal has always been the same – to provide clients with the skills to assist their inclusion into their neighbourhoods, schools or communities and to provide a better quality of life through early intervention."
Ms. Furbert added: "Although our charity has always supported clients over the age of 21, it is wonderful to formalize this support and in the future build additional programs specific to older clients."
While still wanting to mark the charity's 13th anniversary but recognising the current health protocols still in place due to Covid-19, the team believed that creating custom Tomorrow's Voices autism awareness masks would be the perfect way to get the message out about the charity while continuing to encourage the community to wear masks to slow the spread of Covid-19.
All proceeds from the sale of the masks will benefit the Autism Early Intervention Centre and the families it supports. It will also continue to broaden awareness of those on the autism spectrum and other developmental challenges that increasingly affect families in Bermuda.
Ms. Furbert said: "Our custom-designed Tomorrow's Voices masks will be a great way for companies, families and friends to support this milestone 13th year and raise funds for Tomorrow's Voices. This fundraiser will also be the launch for showcasing some of our autism awareness line of products and we encourage the community to look out for other products in the near future.
"We hope people will support this initiative to help us to continue to raise awareness about autism and continue our mission to provide one-on-one therapy to individuals living with autism and developmental disabilities."
A donation of $25 will secure a mask, which will be available for purchase on the charities website www.tomorrowsvoices.bm, on the Sargasso App in the Tomorrow's Voices Storefront and by contacting the charity directly. Individuals can also donate $13 to celebrate 13 years of service.
Tomorrow's Voices said they "would also like to thank those organisations that have assisted in making this event a success: Cripps Foundation, Northshore Medical & Aesthetics Center and Uniquely Yours. For further information about purchasing masks or Tomorrow's Voices, contact Stacy Hill at 297-4342 or email shill@tomorrowsvoices.bm."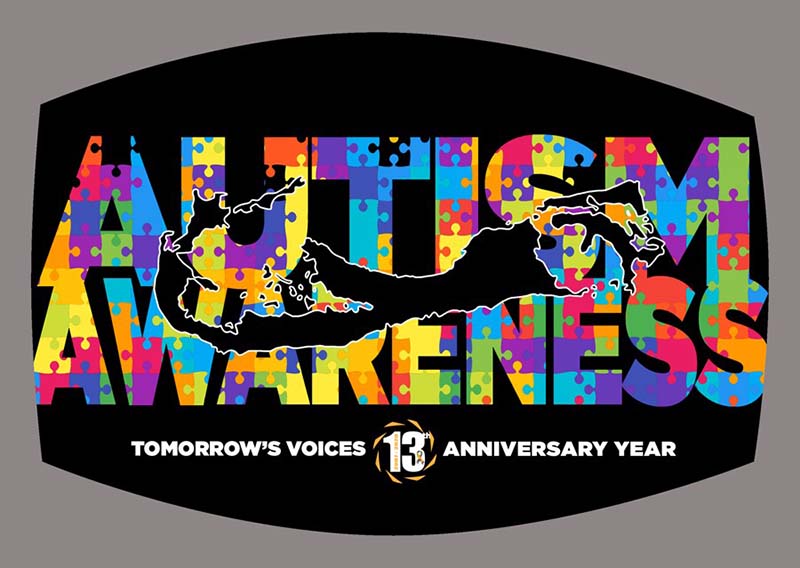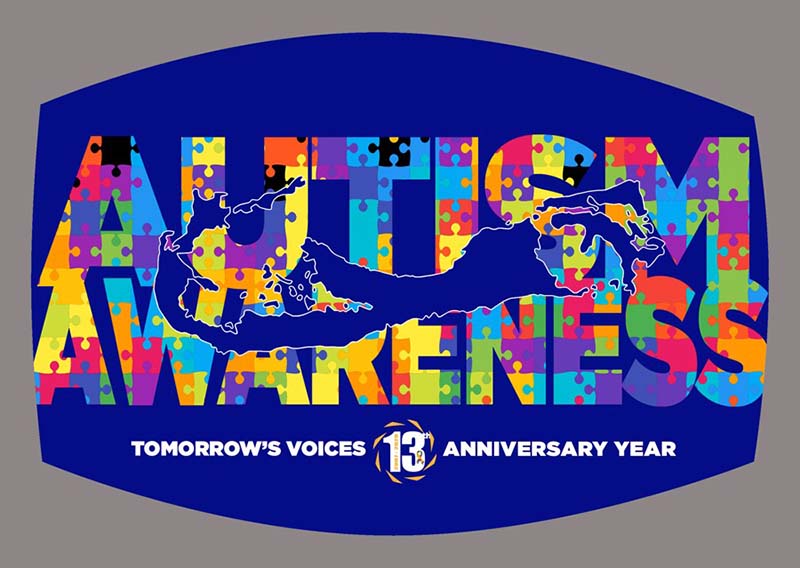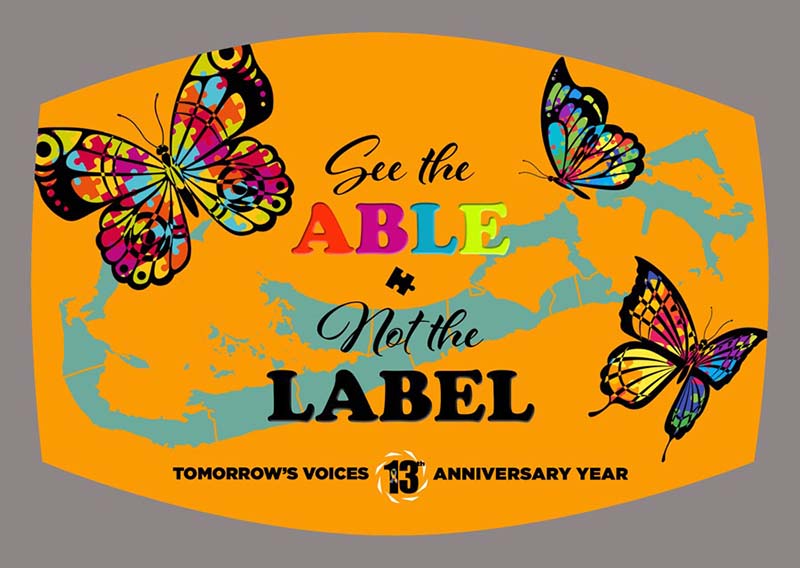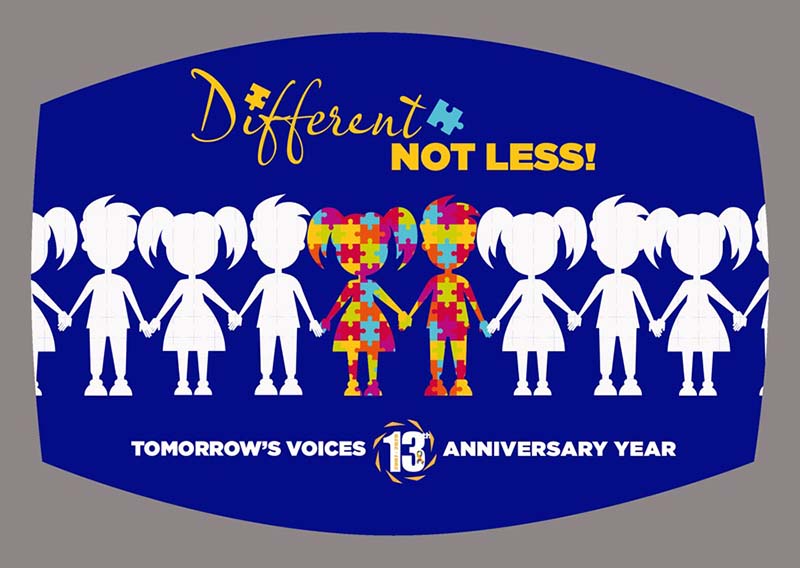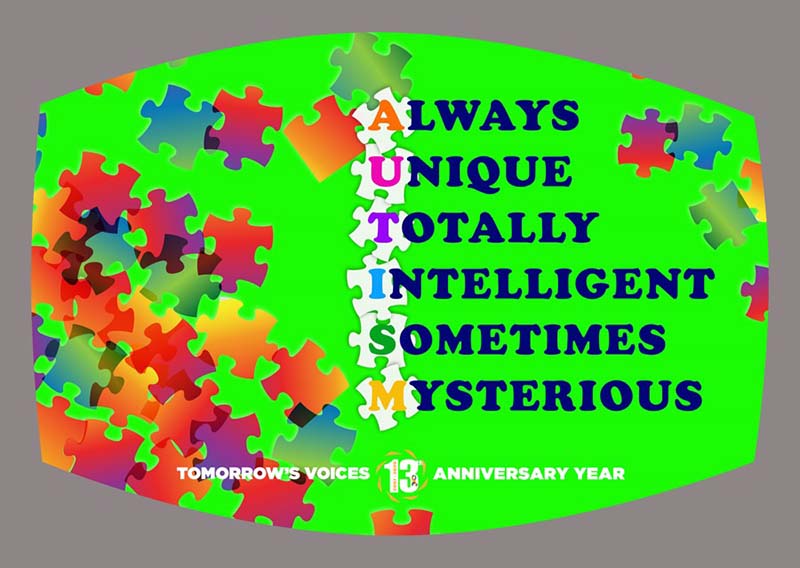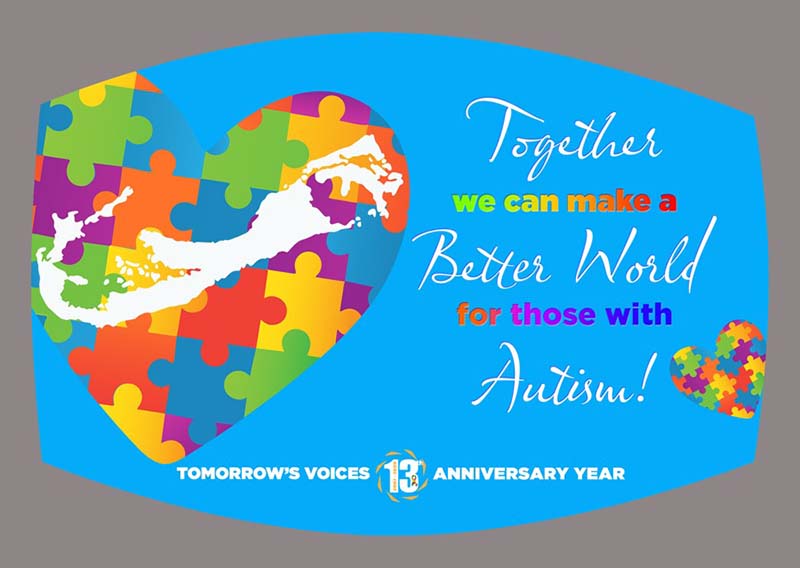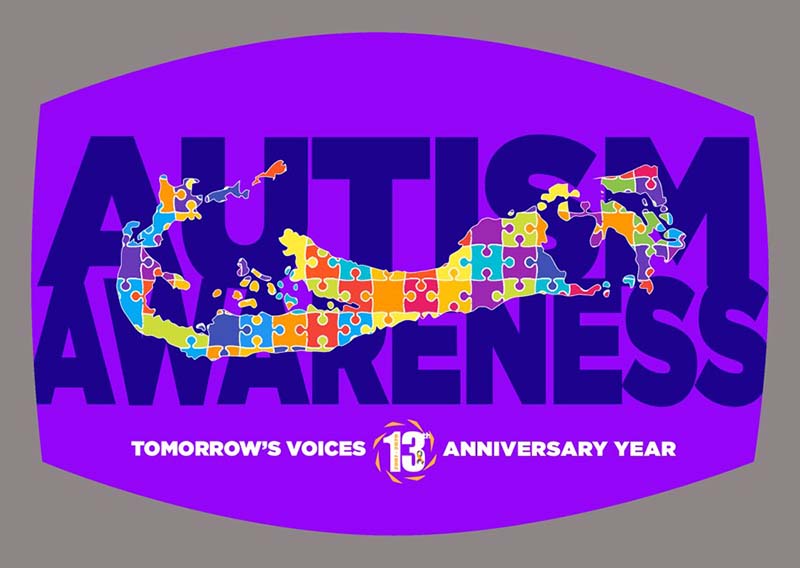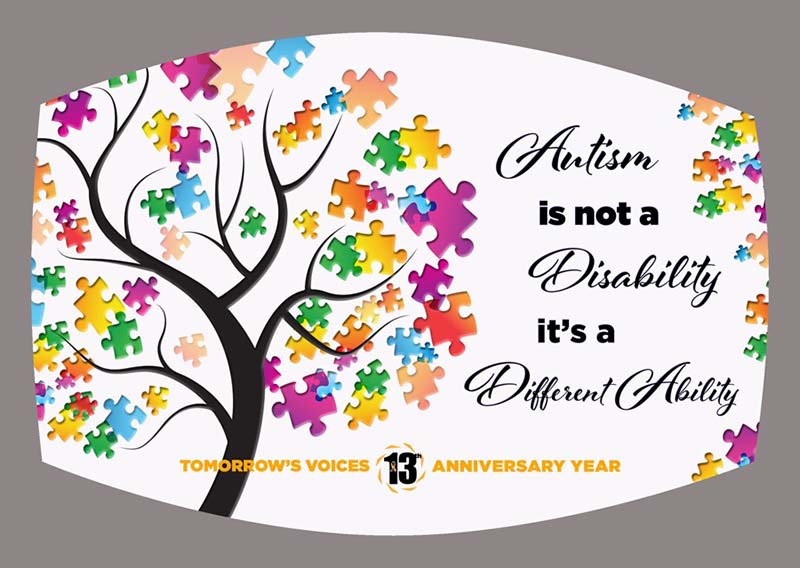 Read More About