WindReach recently hosted the grand opening of the WindReach Bermuda Trust Adult Day Centre which is "purpose-designed for older adults that are ageing at home, many of whom are living with Alzheimer's and/or dementia."
A spokesperson said, "This event was initially scheduled to take place earlier in the year and was postponed due to the impact of Covid-19 on our shores. The event was attended by individual and corporate supporters of WindReach along with distinguished Government Ministers including; The Hon. Tinee Furbert, Minister of Social Development and Seniors, Mr. Dennis Lister III, MP Warwick West and The Hon. Kim Wilson, Minister of Health who assisted with the ribbon cutting."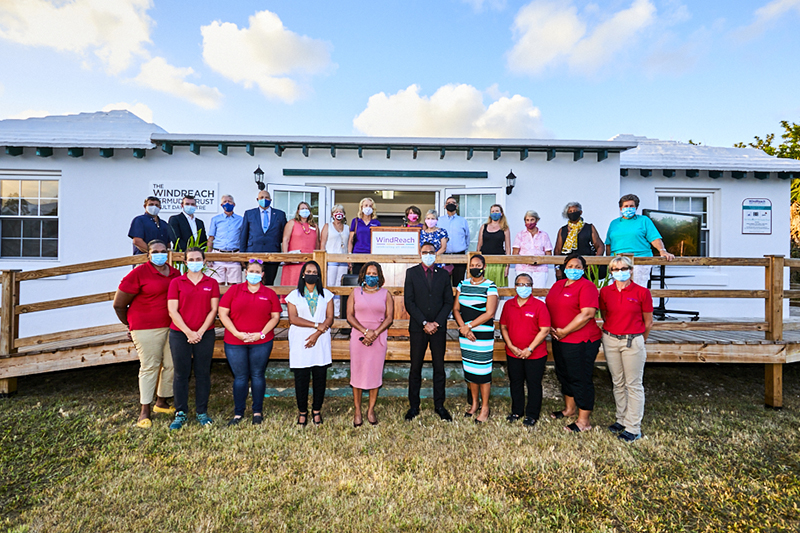 The evening was full of thanksgiving and appreciation to organisations that helped bring the vision of an Adult Day Centre at WindReach to fruition.
Stewart Ritchie, Chairman of the WindReach Board noted that, "It's fair to say that without the generous backing of the WindReach Bermuda Trust, there would be no Adult Day Centre to open today.
"They provided the initial funding to allow us to redevelop most of the property. And with that significant initial support secured and with renovation work underway, we requested and received funds from AXA Bermuda End-to-End to support the second phase of the redevelopment and from PwC to fit out the kitchen. To each of these organisations, the Board and Staff of WindReach offer our most sincere thanks – this would not have been possible without your support."
The organisation added, "WindReach believes that taking action now to provide an environment and programmes created through evidence-based practice will better support the health and welfare of older adults.
"Immediate action is needed to better prepare the community for challenges that are likely to worsen without immediate attention; such as occurrences of elder abuse [physical, emotional, financial and neglect]; the unsustainable strain on the working population which is likely to increase from 24.7 seniors for every 100 working persons [2016 Bermuda Census] to 40 seniors for every 100 working persons in 2026."
Cheree Wade, Coordinator for the Adult Day Programme, explained, "Our government's Long-Term Care Action Plan addresses the need for a spectrum of services that will assist our ageing population. A support system with the skills and capacity to facilitate a continued good quality of life.
"Adult Day Centres provide a care setting for older adults living with all abilities to receive therapeutic, social and health services for some part of the day. Centres support an individual's independence, rights to choice, and overall mental and physical wellbeing. In addition, Adult Day Centres allow families the necessary respite to relax, rejuvenate and avoid burnout. More important, Adult Day Services provide the opportunity for our seniors to age in place at home."
Tina Nash, WindReach's Executive Director stated, "The opening of The WindReach Bermuda Trust Adult Day Centre marks a continuation of our late Founder, Sandy Mitchell's vision of a space where people of all abilities are celebrated, where everyone feels safe, empowered and appreciated. His dream lives on in each of us and in everything that we do here at WindReach."
Minister Wilson said today, "Since 1999, the caring professionals at WindReach have delivered therapeutic and educational services that enrich the quality of life for individuals living with Special Needs. I was thrilled to attend the formal opening of the Adult Day Centre and to be a part of their vision for inclusivity and quality of life for all, throughout the life cycle. I wish to thank them from the bottom of my heart for the quality care and support they provide to some of the most vulnerable in our community."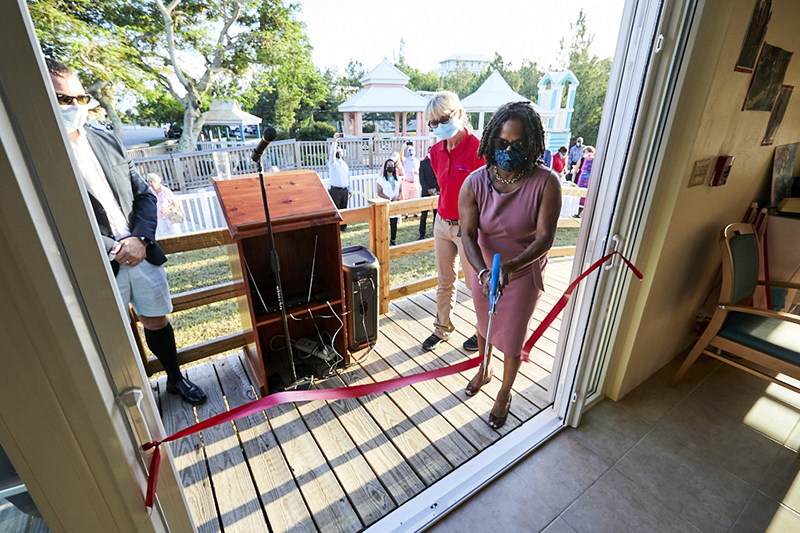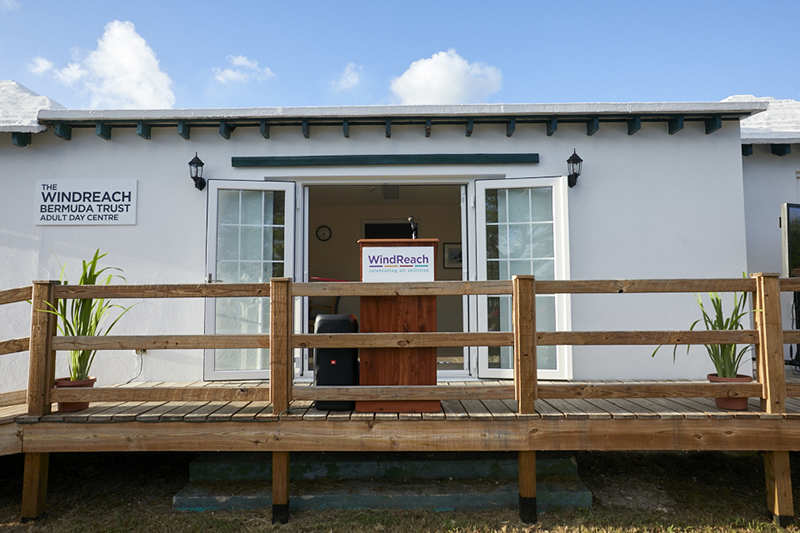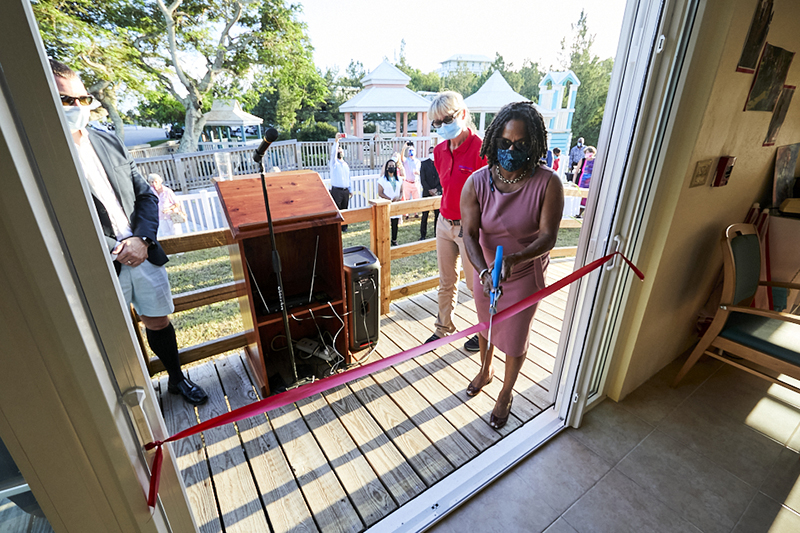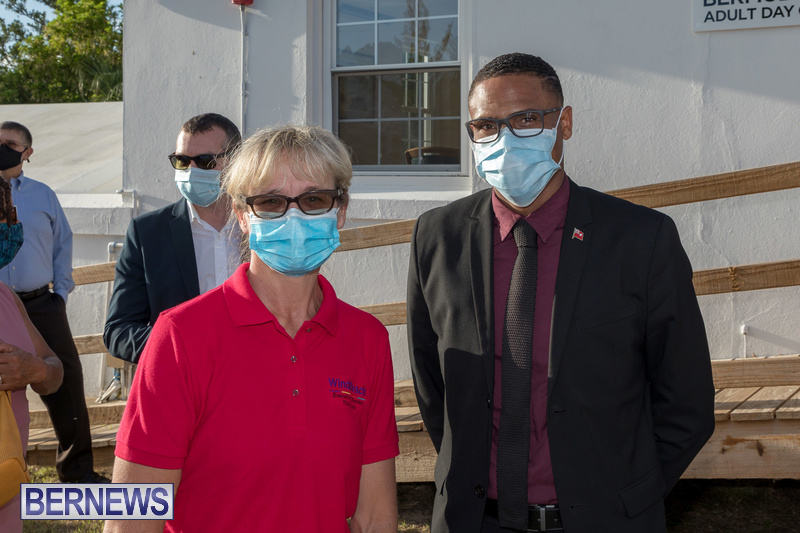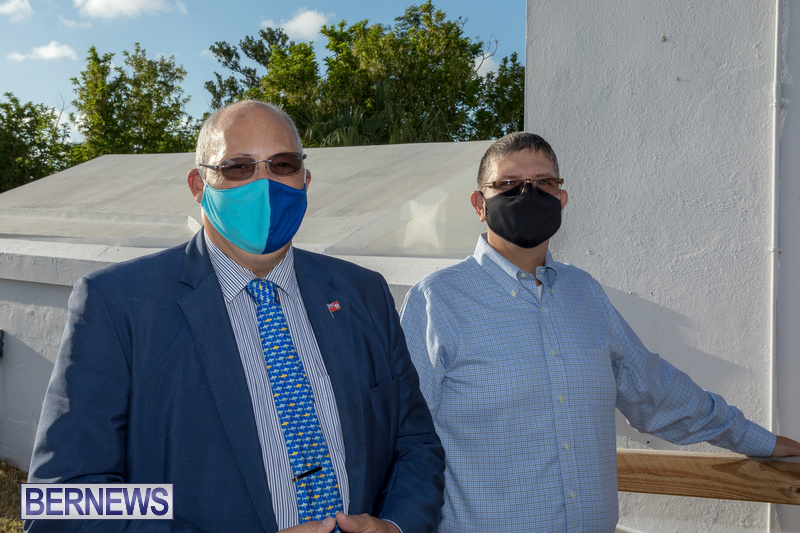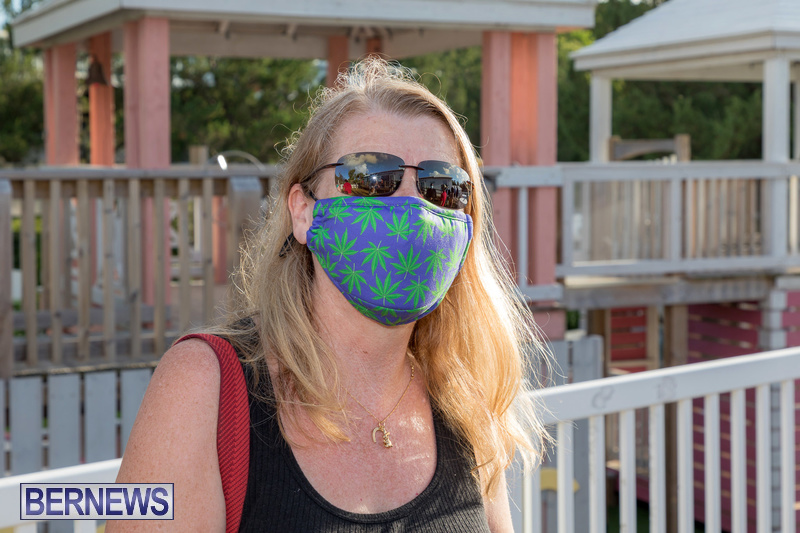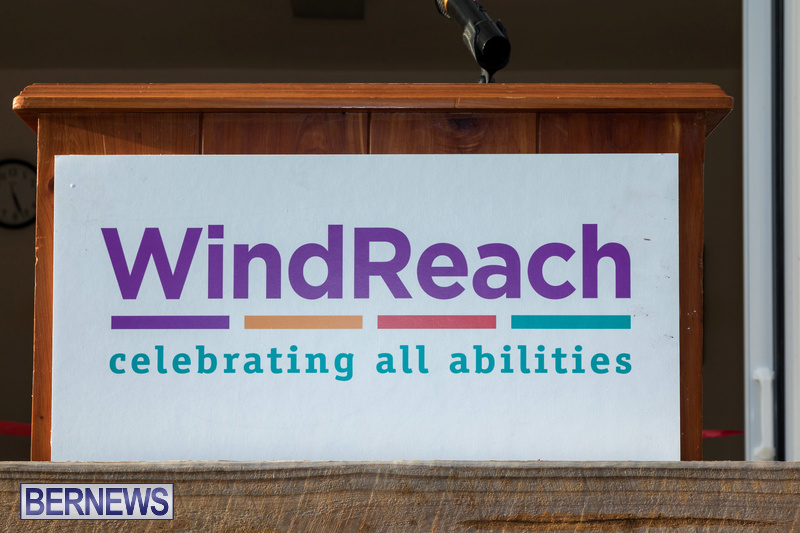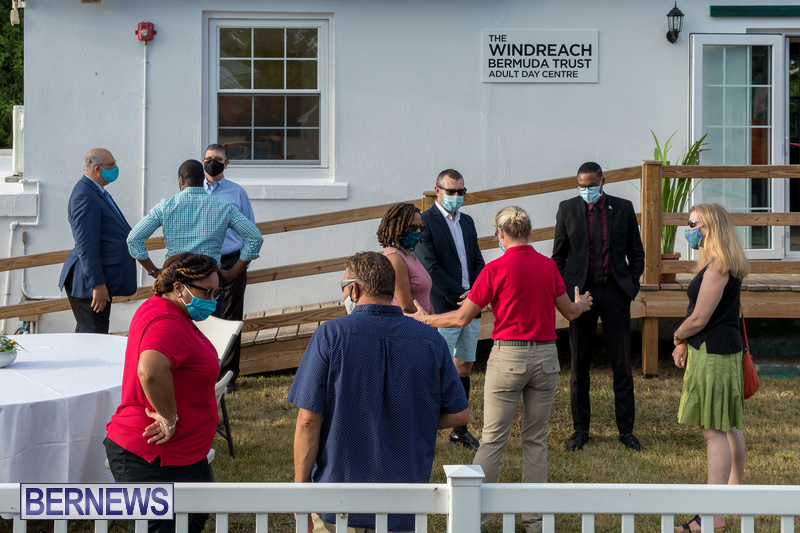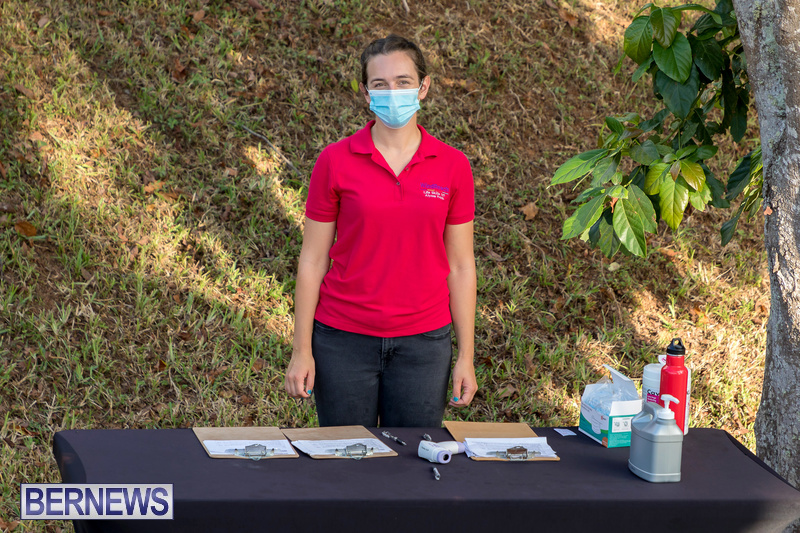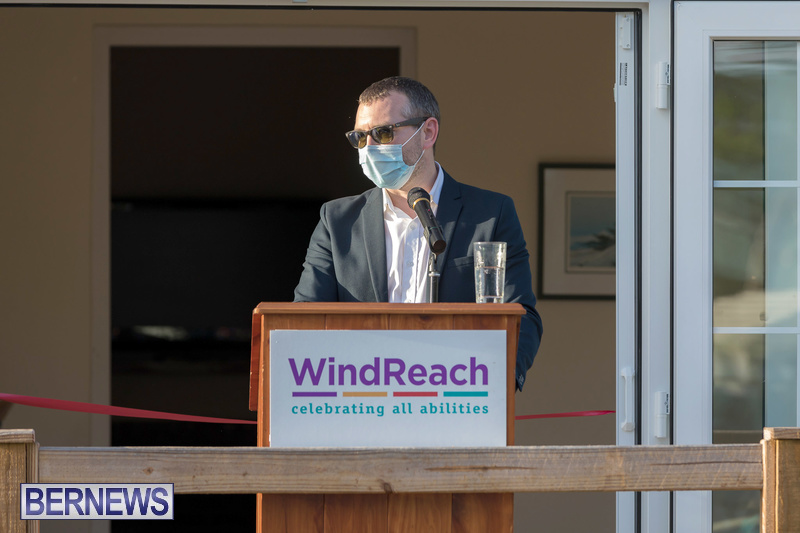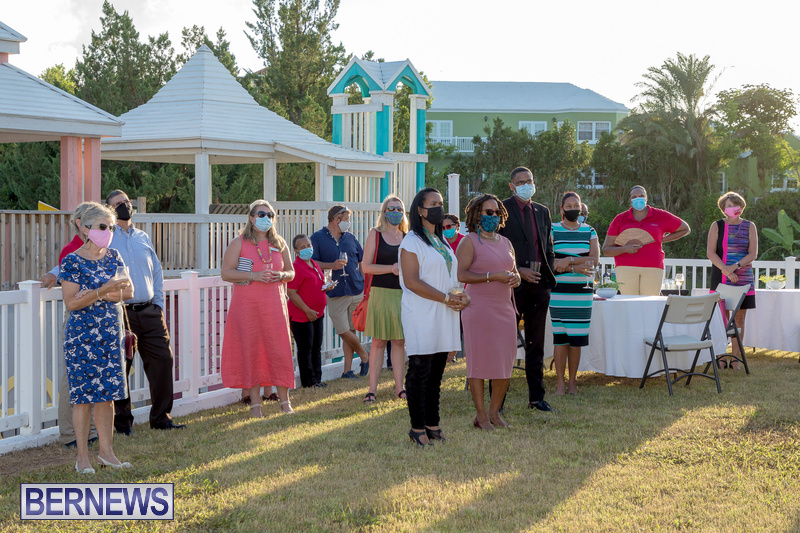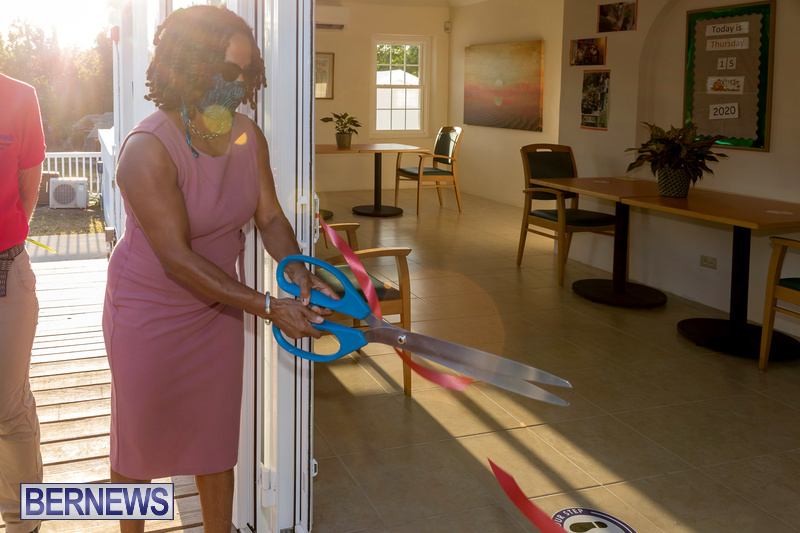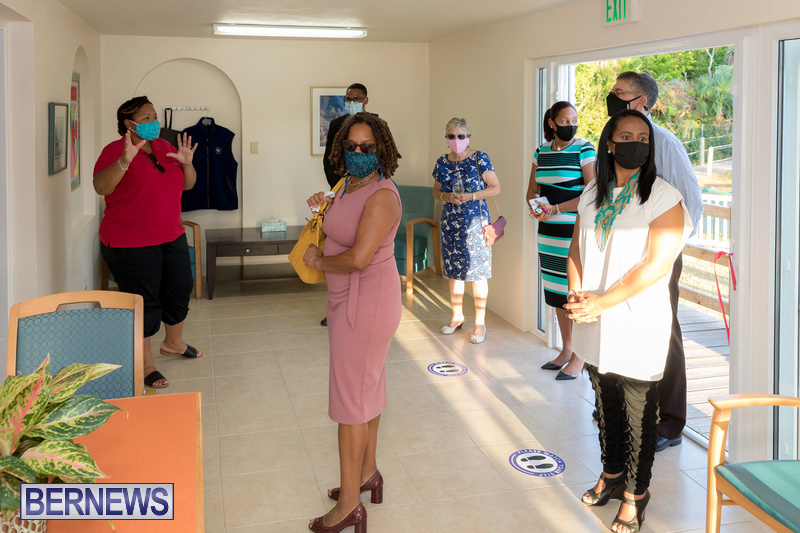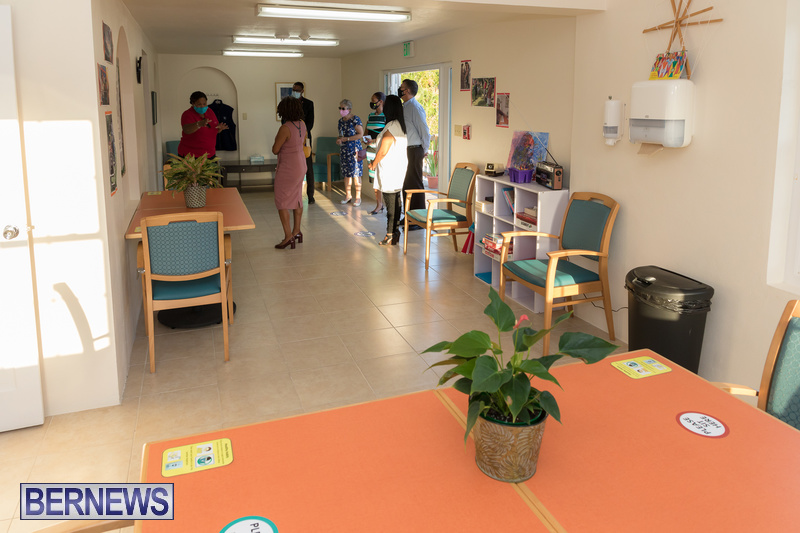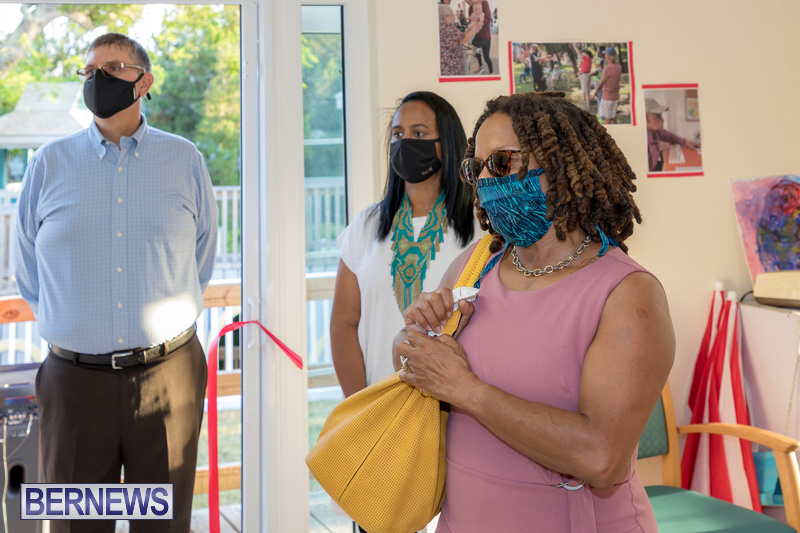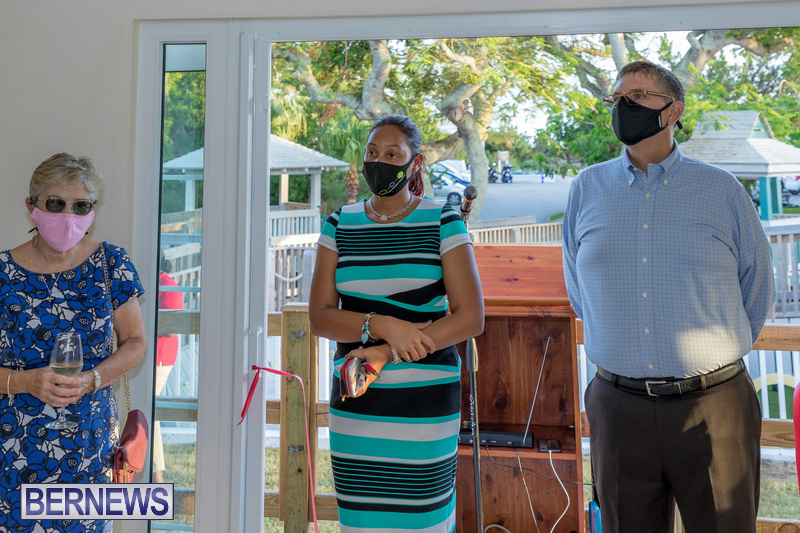 Read More About