Minister of Social Development and Seniors Tinee Furbert asked people in the community who are in a position to contribute to the Community Aid Telethon to do so when the event unfolds live this evening at Snorkel Park.
Minister Furbert said: "We are living through unprecedented times. Many in our community are not working through no fault of their own. We also recognize that many of our seniors need extra assistance and care during this time".
The Minister, in remarks prepared to run during the live tonight, said: "I encourage you to give. Let us join together and help each other. That is how we have survived in the middle of the Atlantic for more than 400 years."
Minister Furbert said: "As Bermudians we are generous, caring, and giving and I encourage you to show your support by donating what you can. No amount is too small."
"The telethon will be broadcast live over Bermuda Broadcasting CH 9 and on Cable CH 82 as well as on Facebook. Persons wishing to view the event at the location can purchase tickets at the gate. All funds go towards the telethon.
"Beneficiaries include Age Concern; Salvation Army; GSP champions program; Lorraine Rest Home and Lefroy House.
"The starting time is 8pm and some of the islands top entertainers will be featured during the four-hour telethon.
"Persons will be asked to phone in pledges when the number is released during the event, and persons can pledge on line through PTix.bm."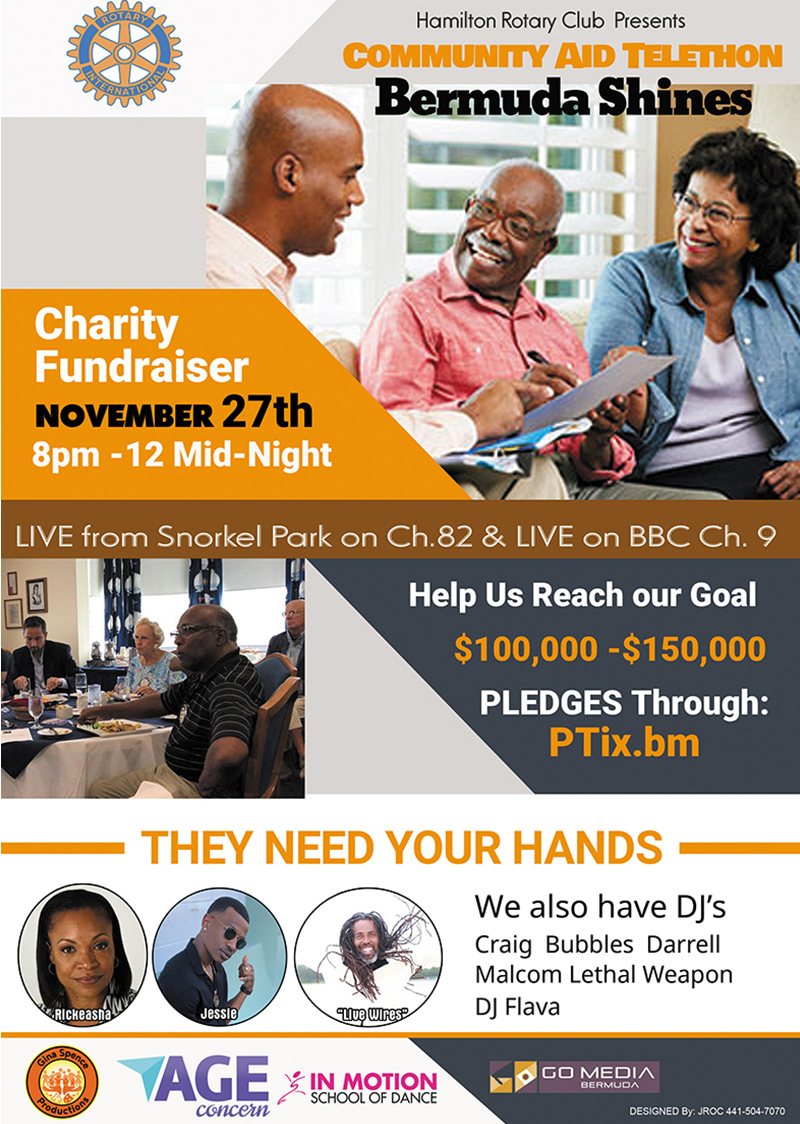 Read More About
Category: All