While hope is on the horizon with news of upcoming vaccines, the Covid-19 pandemic continues to affect countries around the globe, with the number of confirmed cases worldwide now surpassing 60 million, with over 1,424,000 deaths worldwide, and the United States continuing to have the most confirmed cases and deaths in the world.
A CNN story said, "Thanksgiving this year comes at a critical point in the country's battle against Covid-19. The pandemic is already ravaging many American communities and experts fear traditional celebrations and gatherings will in a few weeks translate to a case surge stacked on top of the current one.
"Every day since November 3, more than 100,000 new infections have been reported. Every day for more than two weeks, climbing hospitalizations hit another national record. And every single day, hundreds of Americans die of the virus, with both Tuesday and Wednesday recording a daily death toll of more than 2,100 deaths.
"The devastating numbers show no sign of slowing down. One expert predicts daily deaths will double in just a matter of days."
A BBC story said, "Most of England will be in the two toughest levels of measures when the national lockdown ends on 2 December.
"The new coronavirus tier restrictions will mean 55 million people remain banned from mixing with other households indoors.
"Large parts of the Midlands, North East and North West, including Manchester, as well as Kent, are in tier three.
"A majority of places are in the second highest level – tier two – including London, and Liverpool city region.
"The Isle of Wight, Cornwall and the Isles of Scilly – where there have been no recorded cases in the past week – will be the only areas of England in the lowest level of curbs – tier one.
"Meanwhile, a rush for details saw the government website repeatedly crash."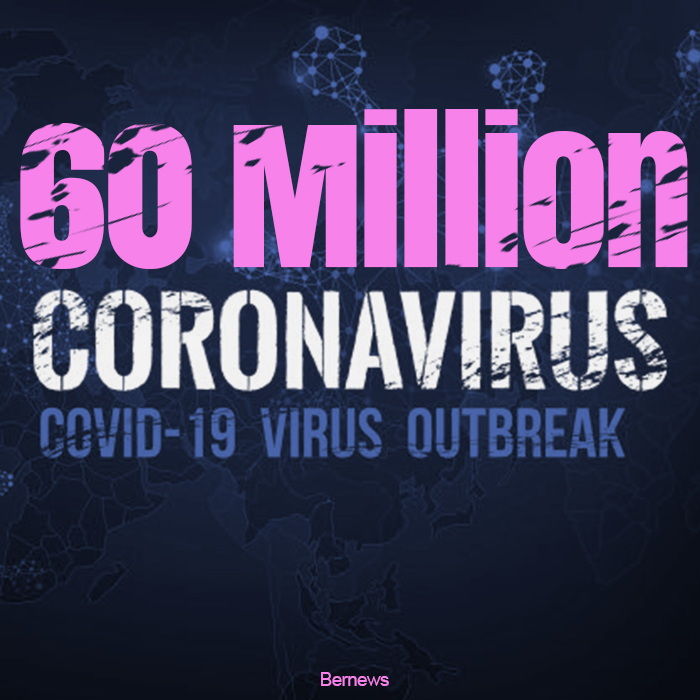 As the island and world deals with the Covid-19 pandemic, we are doing our best to provide timely and accurate information, and you can find more information on the links below.
Read More About
Category: All