The One Bermuda Alliance's community clean up that was scheduled to take place tomorrow [Nov 28] is postponed due to increase in Covid-19 cases.
OBA Party Chairperson Catherine Kempe said, "The One Bermuda Alliance is postponing the community clean up that was scheduled to take place on November 28th at 8am in Constituency 19 and 20, with a meeting point at Pitts Bay Road and Serpentine Road.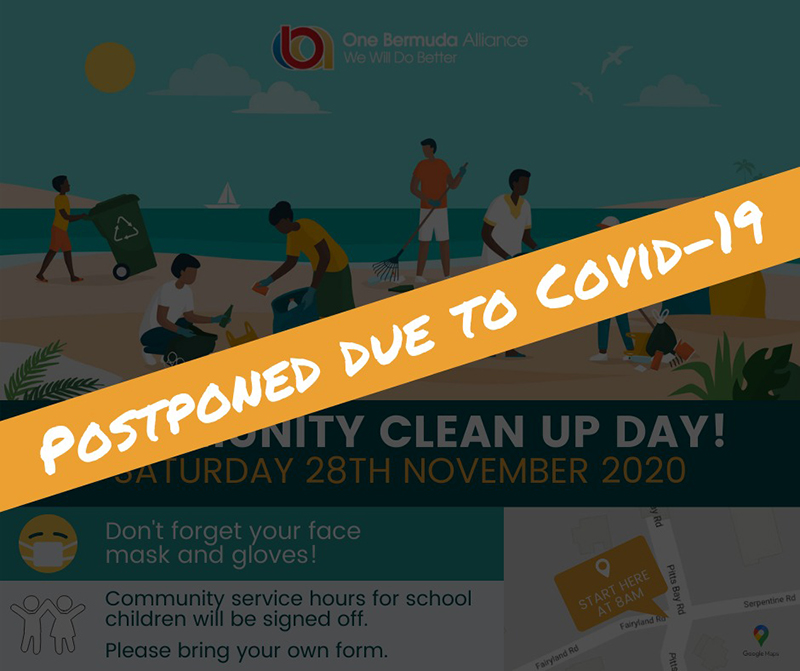 "With the increase in transmission of COVID-19 locally and to help to support the ongoing efforts to reduce the spread of the disease, out of an abundance of caution, the OBA has determined that it should postpone this event for a future date.
"Once the rates of transmission have decreased, the OBA will reschedule this event.
"In the meantime, please continue to wear a mask, wash your hands and maintain your physical distance. For information on COVID-19, please visit the government website.

As the island and world deals with the Covid-19 pandemic, we are doing our best to provide timely and accurate information, and you can find more information on the links below.
Read More About
Category: All