Sail Away Soca recently hosted a fundraising event onboard the Fantasea Diving & Watersports' Sundeck, with the event raising over $2,000 for P.A.L.S. and The Centre Against Abuse.
Hafid James, one of the co-founders, said, "Soca has always meant positivity, unity and love. You can party with strangers like they are your family and release a lot of your daily stress. With all that's going on, we need all the positivity and unity we can get.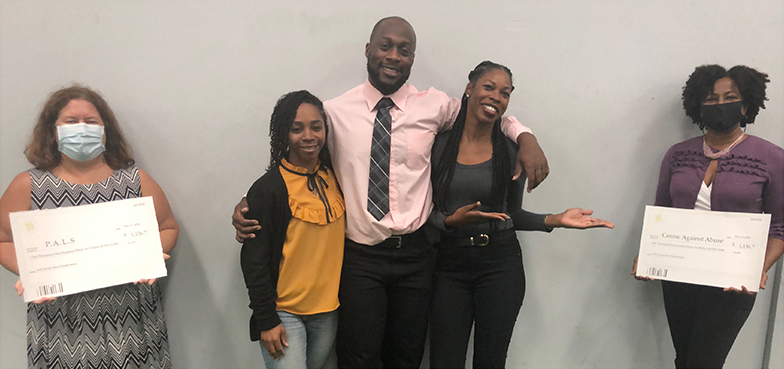 "I also believe in giving back. I personally don't have $2,000 laying around to give to charity, but I do have a creative mind and a great team that can put on a event to raise funds for charity."
A spokesperson said, "In honour of October being cancer and domestic abuse awareness month, the Sail Away Soca team [Melissa Trott, Sheena Cholmondeley and Hafid James] is giving P.A.L.S and The Centre Against Abuse 100 percent of the profit raised – over $2,000."
Laurie Shiell, the Executive Director of Centre Against Abuse [CAA], said, "I count it a privilege that CAA offers services for adult survivors of domestic abuse and sexual assault. The services we provide to our clients include a 24-hour helpline, counselling, court advocacy, safe housing / resettlement assistance, and resource liaising.
"In the greater community we provide awareness training on the subjects of domestic abuse and sexual assaults.
"Unfortunately, domestic abuse and sexual assault are the most under reported crimes. In Bermuda our statistics show that 1 in 3 women will experience some form of domestic abuse during her lifetime. Sadly, we do not have any local statistics for men.
"No matter who the victim is, we want it to be known that CAA is here to help you and that you do not have to endure the abuse. CAA wants to provide you with a road map to live safely and with healthy relationships.
"It is our belief that our services will assist with the security and increase their self-worth of our clients and their children, as well as increase the knowledge of our society on these topics to decrease the occurrences and create a safer and healthier Bermuda."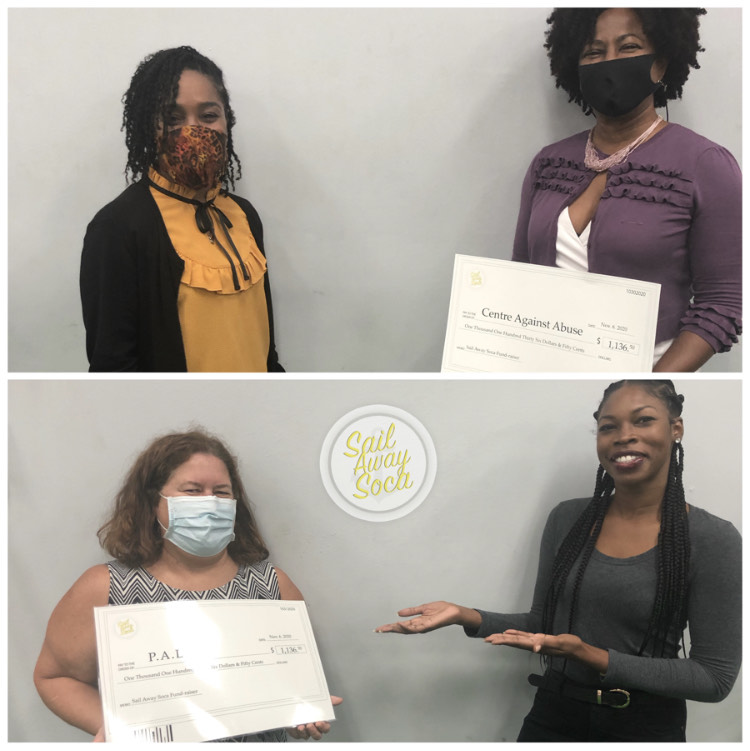 Colleen English DeGrilla, the Executive Director of PALS, said, "P.A.L.S. is a cancer care charity in our 40th year. We support all patients with a diagnosis of cancer at any stage of their diagnosis and provide cancer patients with quality care primarily in the home setting in order to enhance the quality of life.
"We have full-time specialized nursing, a full time medical social worker, and a palliative care physician. We provide a multi-disciplinary approach including medical, emotional and psychological support to the patients and their families.
"We also provide financial assistance once deemed appropriate by the medical social worker. The financial assistance can be related to your medications, daily living or other out of pocket expenses.
"We can pay the hotel and airfare for an accompanying person when a patient travels overseas for medical treatment. P.A.L.S. offers hospital beds, commodes, shower benches, wheelchairs, walkers – all free of charge to our patients. P.A.L.S. does not receive any government grants and never charges a patient or their families for our services.
"Our $1,875,000 annual budget is covered by minimal insurance claims and largely by corporate and individual donations such as these fantastic events. P.A.L.S. appreciates everyone who thinks of us especially during this crazy time when cancer in not on the forefront of everyone's mind."
The spokesperson said, "Sail Away Soca would like to thank everyone that made these events possible: all our guest that attended; the Sundeck cruise owned by Fantasea Diving & Watersports for thinking outside the box and making sure they got everyone's contact tracing information for safety; the booking agency Island Tour Centre which helped us find the perfect boat for us, amazing customer service; and DJs for providing us with two of Bermuda's best: DJ Mystro and Rusty G who truly made this an epic event.
"To our sponsors, Johnnie Walker and Jamaican Grill, who also did our catering, thank you for helping us set the mood for a great weekend. We look forward to working with you again.
"A Jouvert, on a boat, on Halloween, in Bermuda during a pandemic, and we pulled it off thanks to you."

Read More About
Category: All, Entertainment, Music, News