During the third week of the Battle of the Blades event — being held in Canada by the CBC  — Vanessa James and Akim Aliu were among those saved from elimination.
This is according to a story in the CBC, which said, "In a surprise twist on Week 3 of Battle of the Blades, Vanessa James, Akim Aliu, Eric Radford and Jennifer Botterill were saved from elimination by the judge's scores After competing in a head-to-head skate off, the judges scored both pairs at 16.8, leaving everyone in the running for Week 4.
"We have a tie!" confirmed host Ron MacLean. "No one's going home!"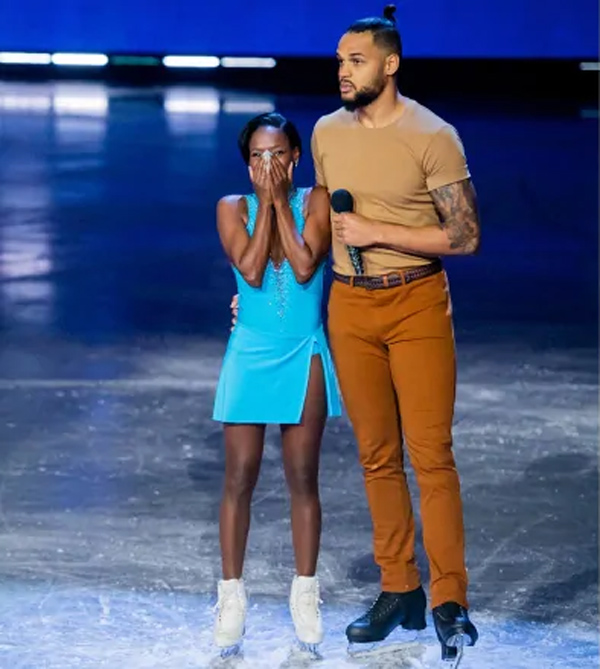 "Vanessa James and Akim Aliu's performance was dedicated to Akim's all-BIPOC minor hockey team and the youth athletes made a cameo appearance in a dance video projected above the ice; Akim and Vanessa mirrored the young players' moves as the video played behind them.
"I see the passion," said Scott Moir to Akim. "This was the first time I really saw your personality, your power showing through.
You can read the full story here on CBC.

Read More About