There will be viewing of the documentary film The Social Dilemma, followed by a panel discussion, on Monday [Nov 23].
The free event will see the film screening take place from 4.00pm to 5.30pm, with the panel discussion following from 5.30pm to 6.30pm.
The panel will be moderated by Coral Wells, and will include panelists Kim Perdikou, Stuart Lacey, Qian Dickinson, and Suzanne Khan.
The event flyer says, "The discussion will focus on the influence and addictive quality [and how] these social channels and search engines impact us, our lives, and even our decisions.
"Have we become the product? Can we take back control of our data, our digital identity, and improve the security of our internet experiences.
"Join us for a viewing of the popular Netflix documentary 'The Social Dilemma' followed by a panel discussion with data privacy experts, social media gurus, and technologists."
Click here to register for the event.
Update: This article initially said BEDC was hosting, which was our error, they are not. Apologies!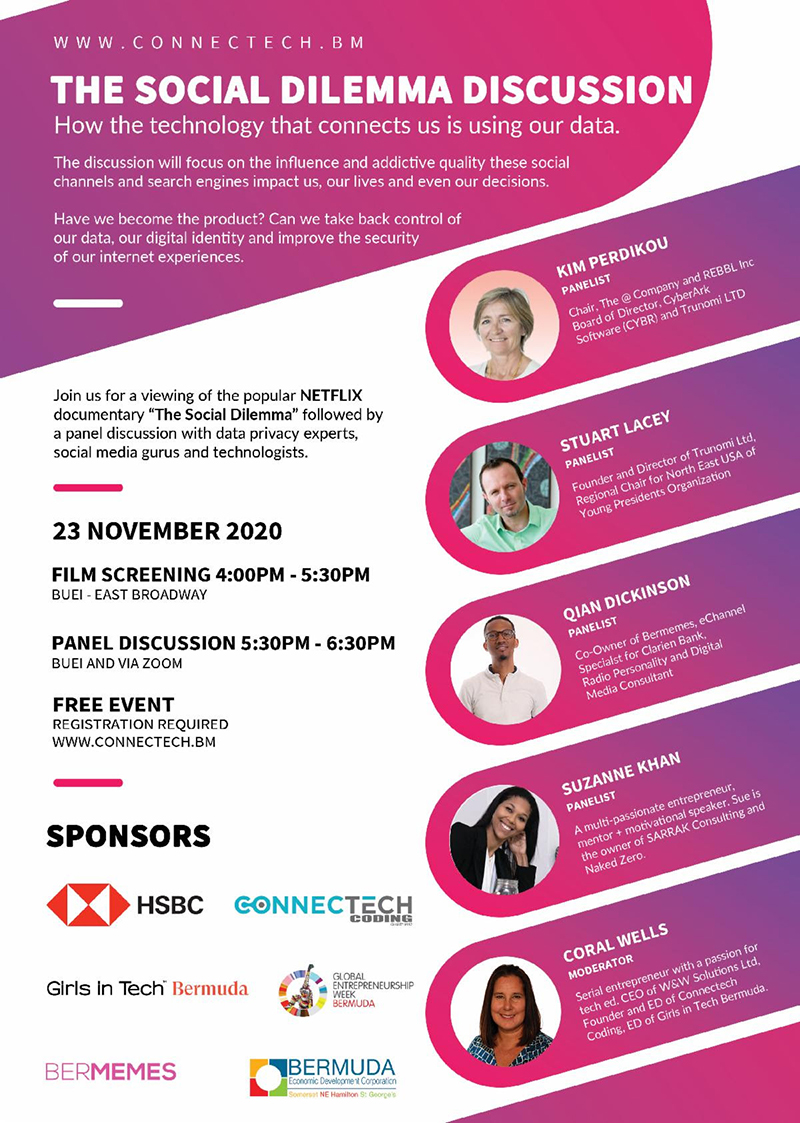 Read More About
Category: All, Business, Entertainment, Films/Movies, technology