Sari Smith, a 16-year-old violinist, performed on the sidewalks of Hamilton on December 19 in order to donate her earnings to LCCA on behalf of the Rotary Interact Club.
Ms. Smith said, "I started violin at the age of 4 and have continued to have a passion for the instrument ever since.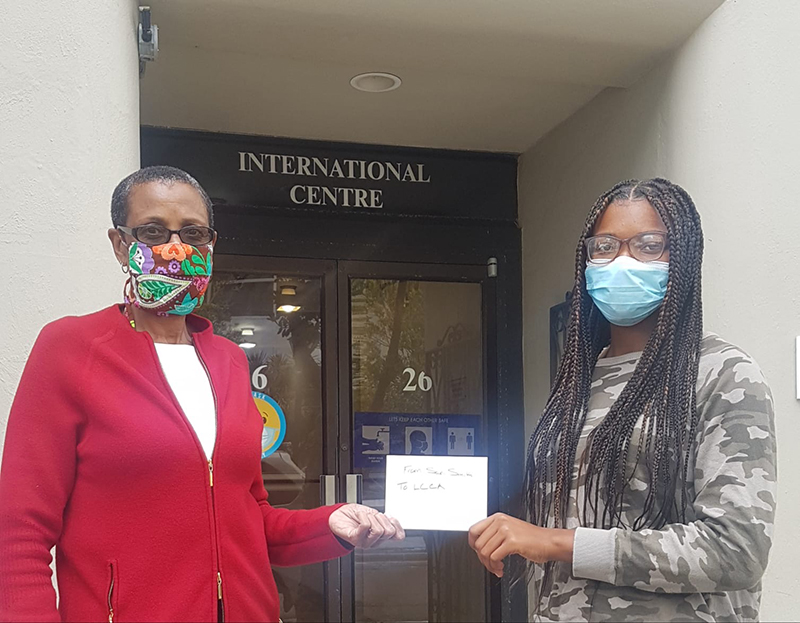 "I study music at the Bermuda School of Music, and participate weekly in chamber and group ensembles.
"Over the years I have performed with the Philharmonic, Bermuda Youth Orchestra, Bermuda Festival, and competed in annual onstage competition, as well as Premiers Concert.
"I also love playing for seniors at the elderly residential homes, although I haven't been doing it this year as much due to the Covid restrictions.
"This year I have seen the impact Covid has had on all of us, financially and emotionally, and I understand that most charities will not have as many donations being given at this time, since so many people are in need at this point.
"So on December 19, I played my violin in town for donations which will be given to the LCCA on behalf of the Rotary Interact Club, which I am president of.
"I love to play my violin for others and see the smiles that form on their faces, and nothing makes me happier than knowing that I did a part in making someone's day."

Read More About
Category: All, Entertainment, Music, News