[Updated] In addition to the Thunderstorm Advisory and Gale Warning, the Bermuda Weather Service has now issued a Severe Weather Watch for today [Jan 9].
BWS Director Dr Mark Guishard explained, "BWS has issued a Severe Weather Watch this morning, after detecting rotation on some thunderstorm cells moving through the local area on Doppler radar.
"This does not necessarily indicate tornadoes, but the potential may exist for strong surface winds. These cells are currently skirting the Marine Area to the north and south.
"They are not currently threatening the island, hence the issuance of a Watch vs. Warning. If we detect more severe weather potential, this may be upgraded to a Warning. BWS continues to monitor the situation.
"We will do a routine update once again by 12 noon."
Update 12.14pm: The Severe Weather Watch is no longer listed on the BWS site and BWS said, "The most significant thunderstorms have now moved out of the area, so the threat of severe weather has now abated. However, a few rumbles may still be around, so the Thunderstorm Advisory is still in effect through early afternoon until the back end of this system clears out to the east.
"Thereafter, strong to gale force winds continue late this afternoon, and will gradually ease through the rest of the weekend. Small Craft and Gale Warning are therefore also still posted. For more routine updates, please continue to check back regularly to www.weather.bm."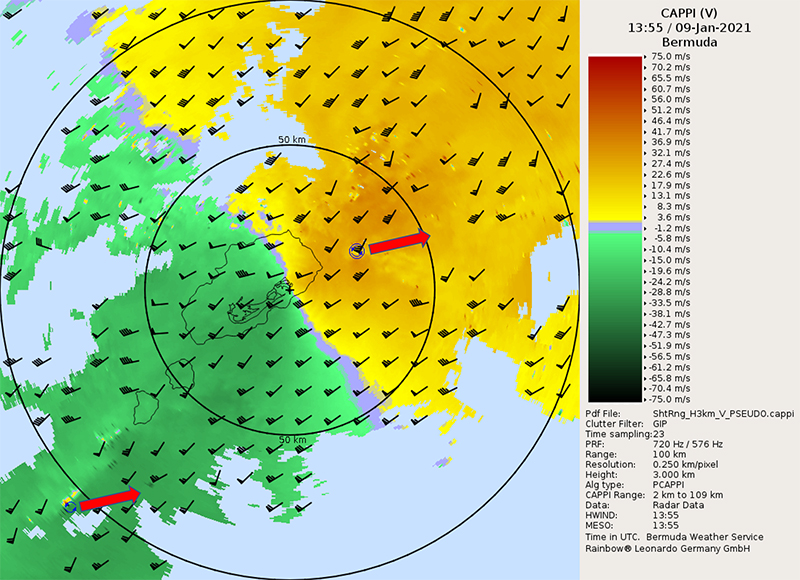 Read More About