Partner Keith Robinson and counsel Ashley Fife of Carey Olsen Bermuda have both been recognised in the 2020/21 edition of Legal Week's Private Client Global Elite Directory.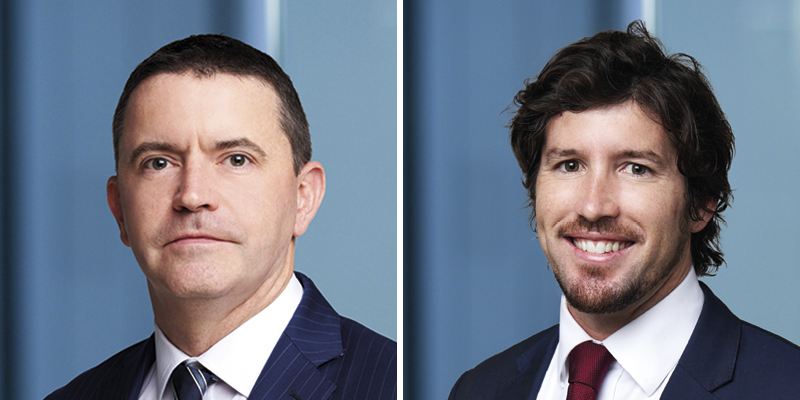 A spokesperson said, "Keith, who leads the firm's trusts and private wealth practice, has achieved 'Global Elite' status, while Ashley, who is the current Chair of the Bermuda branch of the Society of Trust and Estate Practitioners [STEP], is recognised as 'One to Watch'.
"Launched in 2017, the Private Client Global Elite Directory is billed as 'the list of the world's most respected lawyers advising ultra-high-net-worth clients' and serves as a respected handbook of leading private client lawyers and trust and estate litigators.
"The 2020/21 edition received more than 6,000 entries, resulting in recommendations for 300 'Global Elite' lawyers and 150 'Ones to Watch'. Those included in the directory are determined by the number of nominations an individual receives from industry peers, the depth and breadth of their experience, high levels of client service and their international network, including the range of jurisdictions qualified in and their participation in cross-border work.
"For Keith and Ashley this latest recognition follows the stellar reviews both they and Carey Olsen Bermuda's trusts and private wealth practice received in the 2020 edition of Chambers High New Worth. The latest edition of the directory saw Keith lead the individual rankings for Bermuda as the only lawyer to be ranked as a Band 1 practitioner for 'offshore trusts' and Ashley move up the rankings to Band 2; rankings which helped contribute to Carey Olsen's global trusts and wealth practice being named Offshore Firm of the Year for the second successive year at the Chambers High Net Worth Awards.
"In total, Carey Olsen has had 12 lawyers recognised in this year's edition of the Private Client Global Elite Directory, with Keith and Ashley joined by colleagues from the firm's British Virgin Islands, Cayman Islands, Guernsey and Jersey offices."

Read More About