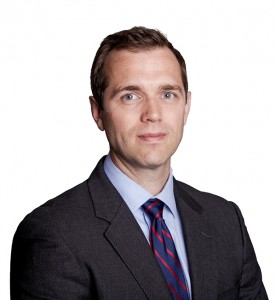 The Chambers Global legal directory has been released for 2021. Conyers has received top-tier recognition in a number of categories, including recognition as Band 1 for Bermuda Corporate & Finance, Insurance and Dispute Resolution.
"We are pleased to have once again received high rankings for our firm, our practice areas and our individual lawyers," said Christian Luthi, Director and Chairman.
"This recognition confirms our exceptional quality of service to clients worldwide and underscores our achievement as a leading international law firm."
Chambers says Conyers continues to be noted as "an outstanding choice for transactional and contentious matters" in Bermuda. Sources said of the firm: "They can precisely address the client's needs and are able to deliver their advice promptly and flexibly."
"The firm's Corporate and Finance practice is described by Chambers as "a dominant player in the market" and "very prompt and engaged". Ranked lawyers include Graham Collis [Eminent Practitioner], Marcello Ausenda [Band 1], and Jason Piney.
"Graham Collis is described as highly experienced across an array of corporate transactions and commentators praise his "standout reputation" in the corporate arena. The guide says Marcello Ausenda enjoys a fine reputation for his handling of finance transactions and securities mandates on behalf of shipping and oil and gas clients. Sources note that he is a "well respected" practitioner with "good standing in the market." Jason Piney is highlighted for his focus on aircraft finance and experienced counsel on capital markets and securitisation matters.
"Conyers' Insurance practice is ranked Band 1, as is practice head Charles Collis. Christopher Garrod is also ranked. Sources said: "The team is just terrific – their knowledge and experience on every issue is very impressive." Charles Collis is described as "extremely knowledgeable but also very practical when it comes to business issues". Christopher Garrod is noted as a highly experienced practitioner who handles a wide array of corporate and insurance matters and is also noted for his experience advising on cryptocurrency and technology matters.
"In the Dispute Resolution category, Conyers is ranked Band 1 and the team is described as "very experienced, commercially minded and extremely responsive". Sources said: "They are experts in their field and we would highly recommend Conyers." Ranked lawyers include Ben Adamson [Band 1], Christian Luthi [Band 1], Jeffrey Elkinson, Paul Smith and Rhys Williams. Ben Adamson is commended as a "clear and persuasive advocate" and sources said of Christian Luthi that he is "highly experienced and gives very sound and practical advice".
"Jeffrey Elkinson was praised for being "a fighter… nothing can faze him". Paul Smith, who rejoined the Bermuda office in 2020 after practicing in the Cayman Island for several years, is noted for his respected dispute resolution practice. Sources identify Rhys Williams as making an increasing impact and say "his advice is incisive and to the point".
"Chambers now ranks International Private Client practices and practitioners in a separate High Net Worth Guide. Chambers & Partners has been ranking lawyers for twenty years. The publication has 170 full-time staff who review countless submissions and conduct in-depth phone interviews with lawyers and clients around the world."
Summary of Conyers' Ranked Bermuda lawyers 2020:
Ben Adamson [Band 1 Dispute Resolution]
Marcello Ausenda [Band 1 Corporate & Finance]
Charles Collis [Band 1 Insurance]
Graham Collis [Eminent Practitioner, Corporate & Finance]
Jeffrey Elkinson [Dispute Resolution]
Christopher Garrod [Insurance]
Christian Luthi [Band 1 Dispute Resolution]
Jason Piney [Corporate & Finance]
Paul Smith [Dispute Resolution]
Rhys Williams [Dispute Resolution]

Read More About