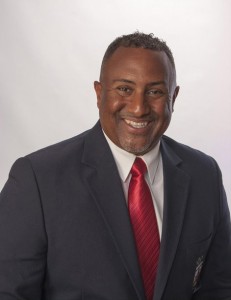 [Opinion column written by OBA Senate Leader Ben Smith]
Bermuda, when the Pandemic swept across the planet and changed all of our lives it was understood that our government would have to react quickly to new challenges and changing issues. The blueprint on the actions required to keep our country safe and keeping our economy alive had not been written.
The OBA did our part by being supportive and assisting the Government to meet our challenges. Because of our bipartisan efforts, Bermuda suffered minimal loss of life. However, the critical moment is urgently upon us where the PLP must stop reacting to the emergency and lead the planning of our health and economic recovery.
This economic road map is vitally important so that Bermudians do not become frustrated with continuous regulations and restrictions.  We want to hear a vision that we can lay a solid foundation upon.
Bermuda reached a point where our hospital had no cases, Covid was under control and there was less anxiety.  We worked together, followed the rules, and flattened the curve. Business was surviving because we stayed at home and supported the local economy.
We then reopened our airport with the idea of attracting people from outside. However, we didn't implement the gold standard for travelers which is 14-day mandatory quarantine. The Government has allowed persons to be out after 2 negative tests, but they are testing positive on day 4, 8 and 14. We have seen this occur now for the 3rd time and we are asking why are they doing the same thing over and over and expecting a different result?
Cayman, our main competition in the IB sector, followed the 14-day gold standard to stop the spread of Covid and to allow the local economy to continue while the world waited for a vaccine. Currently, they have indoor crowd sizes of 500 and outdoor crowd sizes of 1000 people. They have 31 active cases but they do not have to wear masks or social distance. Their economy is attracting hundreds of millions of dollars in foreign investment. When we contrast this with Bermuda the difference is quite clear.
We are being asked for the third time to abide by new restrictions to get past this latest spike that is close to 300 and rising. Our sports activities have been cancelled. School activity, funerals, weddings, birthday parties have been significantly curtailed again. Businesses will undoubtedly feel the hardship which also means employees will have less disposable income. This trickle down negative economic impact is not helping us avoid the financial cliff at all.
The top priority of this Government is to minimize the health and safety risks of our people and to improve the economy so shouldn't we protect the border once we get our numbers under control again? How many more people wearing bands at parties will it take? How many more businesses will have to close? When will this Government provide a road map for Bermuda so that we stop the cycle of reacting?
All of us that have been following the rules, wearing masks, washing hands, social distancing and no non-essential travel are wondering when will we hear a plan? People are getting vaccinated, and we are continuing to test but we also are continuing to import the virus.
A 14-day mandatory quarantine is the gold standard and would allow Bermuda to get back on its feet once and for all. Test all travelers on day 15 and once they test negative, they can come out into the population. It will limit the risk of spread which ticks the health and safety box and allows the economy to function without restrictions every other month when Covid numbers have come down from the spike. This will not fix the state we are in now but once we recover, we cannot afford to do this again.
- OBA Senate Leader Ben Smith

As the island and world deals with the Covid-19 pandemic, we are doing our best to provide timely and accurate information, and you can find more information on the links below.
Read More About
Category: All