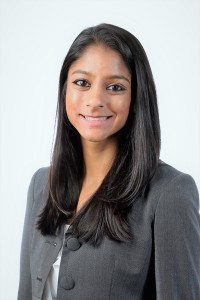 [Column written by Dr Janaki Vakharia]
Bermuda has a high incidence of diabetes, particularly of Type 2 diabetes, which can develop later in life.
The Bermuda Diabetes Association with the Ministry of Health estimated in a 2014 survey that 12 percent of the population were living with both types of diabetes, and they believed that this number has increased in the years since. Many people wonder what impact COVID-19 has on people with diabetes, and how to maintain safety and health from risk.
As scientists learn more about COVID-19, it has become clear that the virus impacts people in different ways and that symptoms can range in severity.
This is especially true for those with existing medical conditions or whose immune systems have a harder time fighting disease.
The Misconception of Diabetes and COVID-19 Risk
We do not believe that people with diabetes are more likely to get COVID-19 than the general population. They are, however, at risk for more severe outcomes, based on what we have been learning so far from research studies. We know from our experiences with other viral illnesses that patients with diabetes also tend to have more severe reactions to those illnesses.
The Connection Between Diabetes and COVID-19
Though the exact cause of severe outcomes in patients with diabetes and COVID-19 is unknown, research over the years has suggested that people who have diabetes may have impaired immune systems, which would affect their ability to heal from an illness or disease quickly. Additionally, diabetes, especially if uncontrolled for a long period of time, may cause inflammation, which also affects the immune system.
What to Do if You Have Diabetes and COVID-19
If you are a patient with diabetes and have COVID-19, you may be able to manage your care at home, especially if you are able to remain physically distant from other people in your household.
Patients who have mild disease or who are relatively asymptomatic from COVID-19 can be managed at home, even if they have diabetes. It is important for these patients to monitor their symptoms and blood sugar levels closely.
Patients should call their provider immediately if they are not able to control their blood sugars or if their symptoms worsen and they experience nausea, vomiting or trouble breathing. This could mean that the infection is worsening.
However, COVID-19 may make it difficult to manage diabetes. Patients with diabetes admitted to the hospital have had higher insulin requirements and higher rates of diabetes complications, such as diabetic ketoacidosis [sometimes known as DKA], which occurs when the body breaks down fat too quickly and, as a result, creates ketones and causes the blood to become acidic.
It is recommended that patients who are insulin-dependent or take a class of diabetes medication called SLGT-2 inhibitors should have ketone testing kits at home in order to monitor their ketone levels when they are sick.
Additionally, patients should review their medications with their doctor to see if any should be placed on hold or if dosages should be changed during this time.
If hospitalization is required, it might be worth that patients consider bringing their own supplies to help reduce the exposure of the patient and clinical staff from repeated entry into the room. This includes:
Glucometer or continuous glucose monitor [with supplies]
Extra supplies for your insulin pump
Cell phone chargers to ensure call access to family, friends and providers
Managing Your Diabetes During COVID-19
It is important to follow local government guidelines to reduce the risk of catching COVID-19:
Maintain a distance of more than six feet from others and wear a mask when this is not possible
It is also very important that patients manage their diabetes by:
Keeping blood sugars at goal and prevent fluctuations in blood sugars
Ensuring that other co-morbidities, such as hypertension or heart disease, are being treated appropriately
Additionally, patients should also make sure that they are maintaining any medical appointments they have, especially if they can have these appointments virtually.
While Bermuda's rate of cases continue to decrease, it's important to remain cautious.
- Janaki Vakharia, MD, clinical fellow in the Endocrinology Division at Massachusetts General Hospital in Boston

20 Most Recent Opinion Columns

Opinion columns reflect the views of the writer, and not those of Bernews Ltd. To submit an Opin-ion Column/Letter to the Editor, please email info@bernews.com. Bernews welcomes submissions, and while there are no length restrictions, all columns must be signed by the writer's real name.
-

As the island and world deals with the Covid-19 pandemic, we are doing our best to provide timely and accurate information, and you can find more information on the links below.
Read More About
Category: All