Lauren Pereira has been called to the Bermuda Bar, with the ceremony taking place on Friday, March 19.
A spokesperson said, "Conyers congratulates Lauren Pereira on her call to the Bermuda Bar. The ceremony took place on Friday 19 March before Hon. Justice Larry Mussenden. Lauren completed her one-year law pupillage at Conyers, starting last March. She will continue at Conyers as an Associate in the Corporate Department."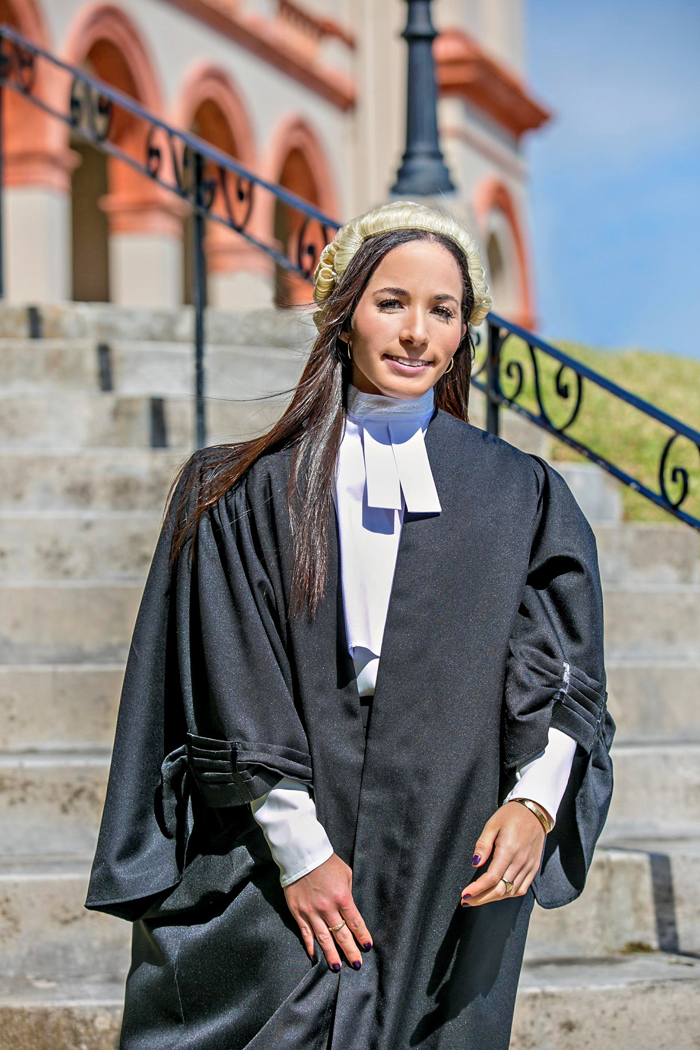 "At Conyers, we pride ourselves on the recruitment and retention of exceptional examples of talented, hardworking and dedicated individuals," said Director Sophia Greaves. "I have no doubt that Lauren will fulfill this mandate, within our firm and within our community."
"In 2019, Lauren achieved her Graduate Diploma in Law and completed her Legal Practice Course at the University of Law, London, where she was active in the school community as class representative. She gained legal experience at Marshall Diel & Myers Limited from 2017 to 2018, after completing an undergraduate degree in Political Science at Queen's University, Canada. Lauren completed her high school education at Trinity College in Canada," a spokesperson said.
"In Lauren's address to the Court, she thanked her Conyers mentors Sophia Greaves, Rhys Williams and Davina Hargun, and also expressed her gratitude to colleagues Chiara Nannini, Victor Richards, Alexandra Macdonald, Jennifer Panchaud and Sarah Lusher for their continued guidance and support over the past year."
She said, "I am humbled and privileged to be called to the Bermuda Bar. The mentorship which I received during my pupillage has well equipped me for this next chapter, and I am extremely grateful to Conyers for the opportunity."
She also thanked her parents Edward and Poppy Pereira for their constant love and support, 'without which I would not be here right now.'"

Read More About