The Bermuda Health Council advised that as the new Registrar for Bermuda Psychologists Council, they are "accepting all initial and renewal registration applications on behalf of the Bermuda Psychologists Council, effective immediately."
They said, "Please note:
1] "The Health Council is the new Registrar to contact for initial and renewal registrations.
2] "Payment for registration fees will be made through the Health Council.
3] "All queries related to registration for Psychologists can be directed to the Health Council.
4] "Renewals occur every three years from the initial registration date.
"For further information and clarification, please contact the Registrar by email at hpadmin@gov.bm or phone on 292.6420."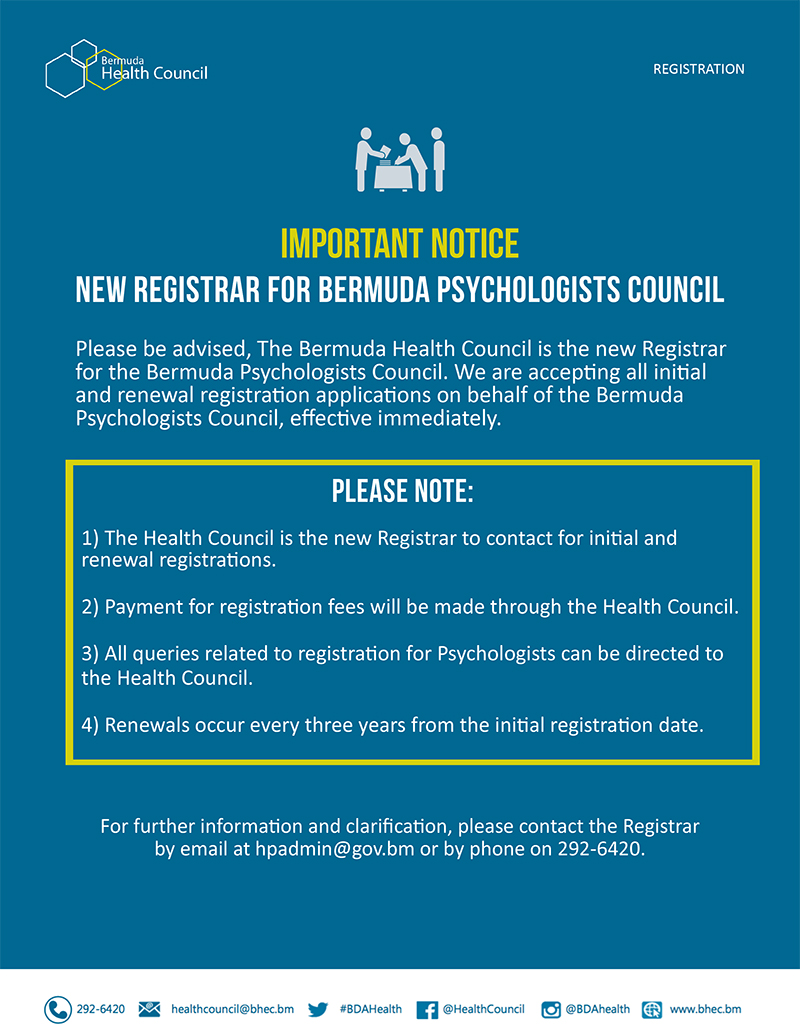 Read More About
Category: All