Somersfield Academy announced the appointment of Peter Howe as their next Head of School.
A spokesperson said, "Following a rigorous global search, Somersfield Academy is pleased to announce the appointment of Peter Howe as its next Head of School. Carlos Symonds, the incumbent Head of School, will be retiring in July 2021 after a rich career in both public and private education in Bermuda.
"His retirement will follow a significant milestone for the school, with the first-ever class of secondary school students graduating with Somersfield Academy Diplomas earned through the International Baccalaureate [IB] Diploma Programme.
"Somersfield opened its doors in 1991 as a Montessori school, and later extended its curriculum by adding the IB Middle Years Programme. In 2019 the 2-year Diploma Programme was launched, completing the full K-12 education, and enabling Somersfield students to graduate from the school they know and love."
Carlos Symonds said, "This is an exciting time for Somersfield, with its first-ever graduates due to receive their high school diplomas during Somersfield Academy's 30th year of operations. It has been both challenging and exciting to lead through this period of significant development.
"I am extremely proud of the students, staff and leadership who have brought these developments to fruition and I look forward to congratulating our first graduates before my retirement."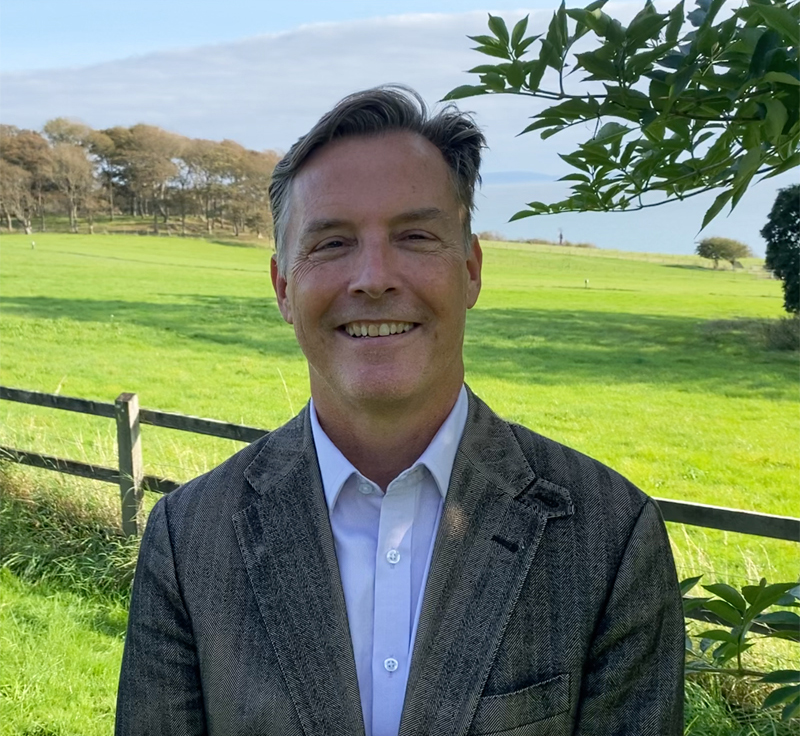 A spokesperson added, "The Head search attracted a diverse range of more than 150 school leaders worldwide, and candidates found the opportunity to lead the dynamic young school both compelling and exciting. Peter's selection is a reflection of his extensive leadership, IB experience and influence, his appreciation for the Montessori approach and his deep commitment to student-centred progressive education."
Laurie Orchard commented on behalf of the Board of Directors and the Head Search Committee, noting that, "Peter is extremely well suited to lead the school into the next phase of its journey, and we are very excited to welcome him. He brings a wealth of experience and leadership, and I'm sure his insights will continue to build on the student-centred, inquiry-based learning foundation that Somersfield is known for."
The school added, "Peter was born in Canada and educated at Queen's University and the University of Toronto. He began his teaching career at the University of Toronto before moving to Upper Canada College, a leading IB school for primary to Diploma Programme students, where he spent eight years in various academic and pastoral leadership roles before moving to Italy with his family in 2005 to join United World College [UWC] Adriatic.
"His school leadership career is impressively broad and international. He is currently Principal of UWC Atlantic, the founding member of the UWC movement. Peter previously served as Head of College at UWC Maastricht – a whole school day and residential UWC with students aged 3-19, and Rettore [Principal] at UWC Adriatic.
"The UWC movement is unique in being the only educational NGO that intentionally selects students from different socio-economic backgrounds, cultures, ethnicities, religions and nationalities. There is significant alignment between the ethos at Somersfield and the UWC core values of international and intercultural understanding, celebration of difference, respect for the environment, compassion, service and a sense of idealism among others.
"UWC believes that students must be given trust and authentic responsibility in order to realise their potential and that each student has a unique learning journey. Peter has been at the forefront of the UWC movement for over a decade and is held in very high regard by his peers. He currently chairs the UWC Heads Committee.
"In addition to his extensive international experience and these shared values, Peter also brings to Somersfield significant IB expertise with excellent knowledge of the IB continuum programs PYP, MYP and Diploma. He has served on IB curriculum teams, as an examination team leader and as a workshop leader and has extensive contacts within the International Baccalaureate Organisation itself and across IB schools globally."
Commenting on his appointment, Mr Howe said, "I am honoured to be selected as the next Head of School of Somersfield Academy and to build on the wonderful legacy of the school's first 30 years.
"Somersfield Academy's student centric focus and its commitment to progressive education and the whole child are completely aligned with my educational philosophy. I cannot wait to join the community and to begin our work together."

Read More About
Category: All