Governor Rena Lalgie and her family participated in the annual picking of Easter Lilies for Her Majesty The Queen.
This year's Easter Lilies were grown by Malcom Smith of Windybank farm, who is pictured below with the Governor and her family.
Government House said that the Easter Lilies departed yesterday [March 31] on the British Airways flight to London and are expected to reach Windsor Castle in time for Good Friday [April 2].
The Governor said, "Due to the worldwide Covid-19 pandemic last year and the closure of Bermuda's airport to all commercial flights, we were unable to send the annual gift of Easter Lilies to Her Majesty The Queen. However, this year I am pleased on behalf of the people of Bermuda to resume this longstanding tradition."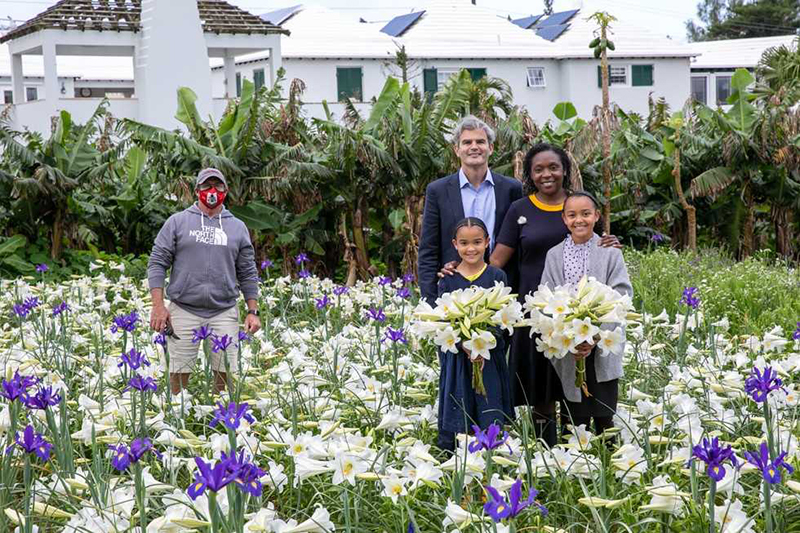 Read More About