As a gesture of goodwill in advance of the Easter holiday, the Minister of Social Development and Seniors Tinee Furbert, Premier Burt's wife Kristin Burt and MP Ianthia Simmons-Wade presented a few of Bermuda's nursing homes with Easter lily bouquets.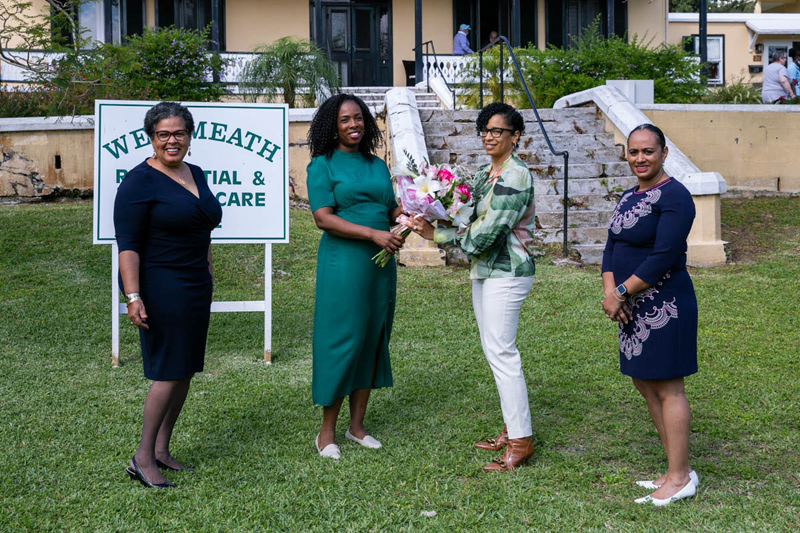 A spokesperson said, "The bouquets were shared with Westmeath Residential & Nursing Care Home, the Packwood Home, and the Dorothy Crane Nursing Home respectively. It should be noted that public health guidelines were observed where appropriate and the visits took place outside the homes."
Mrs. Burt said, "The unique traditions that we celebrate during our holiday occasions are the foundations which bind us together. Easter lilies, kite flying, hot cross buns and fishcakes are iconic, cultural symbolisms of our Good Friday holiday.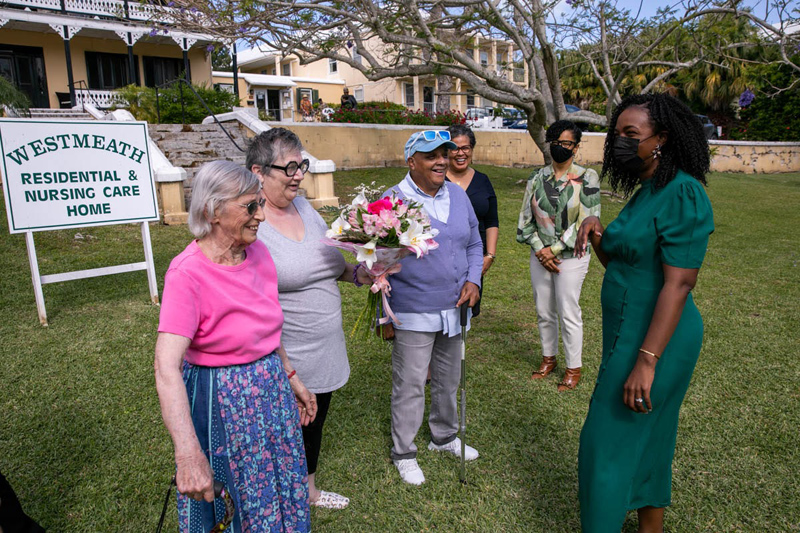 "I was delighted to join Minister Furbert and MP Simmons-Wade in visiting our precious elders at the various nursing homes and present them with Easter lilies. We were able to spend some brief time at each facility where we extended our appreciation to our seniors, and to those who oversee these facilities.
"The last two years of the pandemic have been particularly difficult, especially for those in our seniors' homes and this was a way of doing something in the spirit of the Easter holiday to spread a measure of good will. We wanted to let them know that we are thinking of them and to wish them a happy Good Friday and Easter holiday."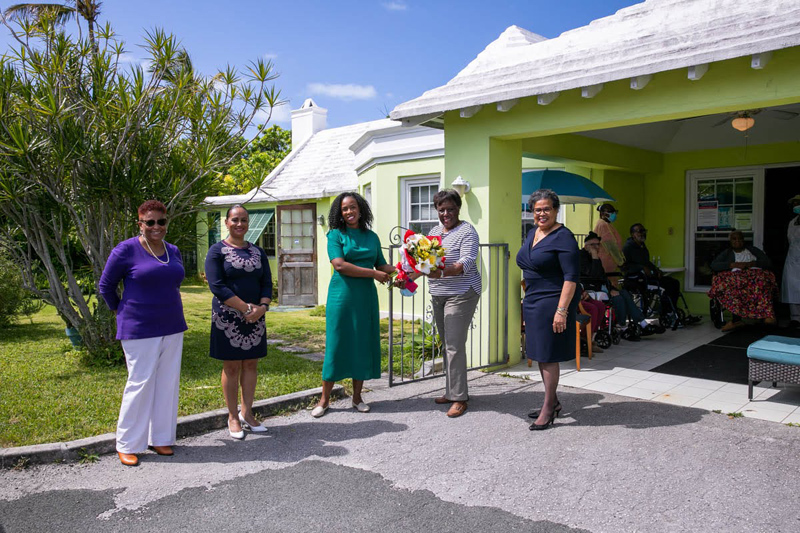 Minister Furbert said, "With Bermuda opening back up and recognizing that many of our seniors have been isolated and shielded for a period of time, this was important. So, it was a pleasure to join Mrs. Burt and MP Simmons-Wade to visit and connect with our seniors.
"Easter always brings renewed hope, faith and love, and sharing these Easter bouquets was our way of spreading some joy. And it was wonderful to see the smiles that our small gift brought to our seniors' faces.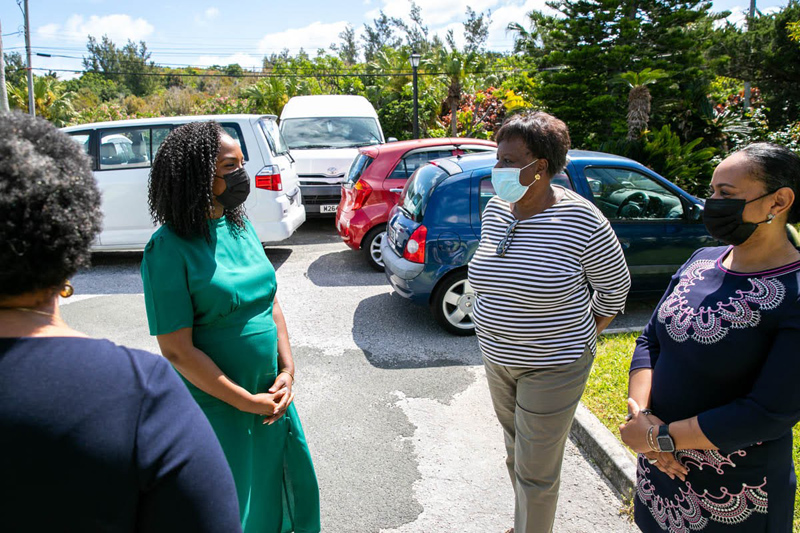 "We must remember there is still an appreciation and need for socialization in every aspect of our lives and we must never forget our seniors. On behalf of the Ministry, I wish all of Bermuda a safe and blessed Easter weekend."
Mrs. Burt and Minister Furbert took the opportunity to express their sincere gratitude to the management, nursing, and support staff of all the island's seniors' residential facilities. And in particular for yesterday's visits, thanks and appreciation is expressed to Executive Director April Augustus at Westmeath, Administrator Karen Mitchell at the Packwood Home, and Naandira Muhammad at the Dorothy Crane Home.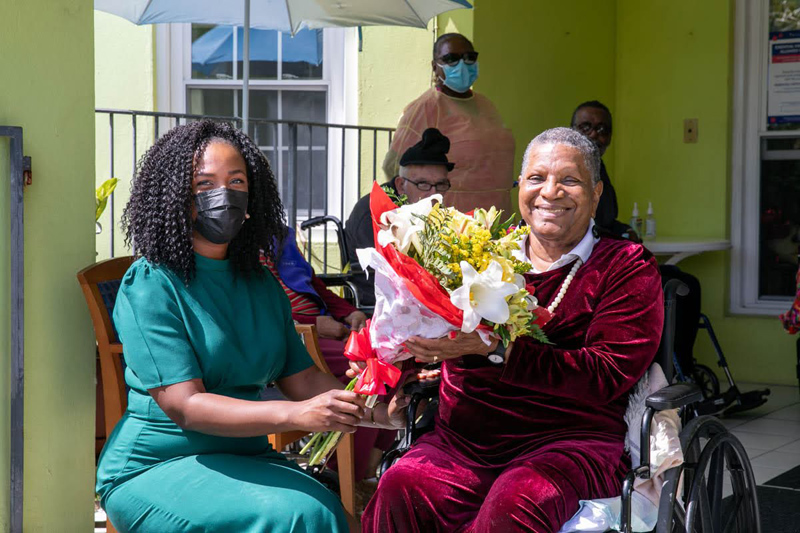 Read More About