Jah-Nhai Perinchief and his Tennessee Track & Field teammates competed in the Clark Wood Open, with Perinchief winning the triple jump and setting a new Clark Wood Open meet record.
The school's report said, "Making his Volunteer debut at the meet, graduate student Jah-Nhai Perinchief had the top showing in the triple jump as he cleared 16.04 meters [52-7.5] on his third attempt.
"The Bermudian international set a Clark Wood Open meet record and placed himself as the No. 7 outdoor triple performer on UT's all-time top-10 list. The mark also puts him in a solid spot for postseason qualification, ranking No. 16 in the nation during the 2021 outdoor season."
"Jah-Nhai is just a wonderful young man," head coach Beth Alford-Sullivan said. "I've been waiting for him to put the uniform on and get out there. With the cycle of the outdoor season, this was just the weekend that made the most sense.
" He competed well and didn't let anything get in the way. He took care of business, put out a strong mark for a meet record. Coach [Travis Geopfert] had these jumpers ready to go this weekend, and everybody just did an outstanding job."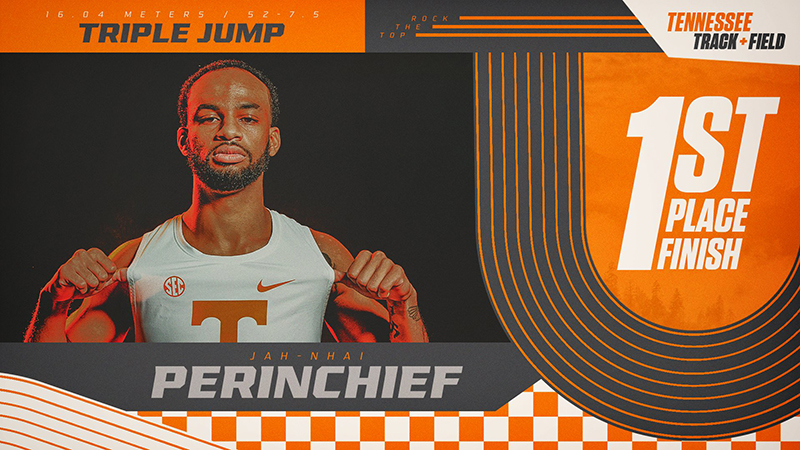 Read More About