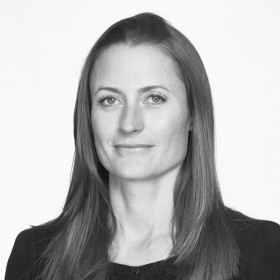 STEP Bermuda will be holding a STEP Talk webinar on Art Finance on Thursday [April 8].
A spokesperson said, "In the recent CNBC article 'The wealthy are borrowing billions against their art collections,' Freya Stewart explained how 'a lot of our clients are entrepreneurs, and they use leverage across their businesses and personally.'
"In this session, Freya will demystify Art Finance, including discussion on what types of collectors use Art Finance and for what purposes; what the key commercial terms are; and the eligibility and execution process.
"Freya will specifically touch on how and why Bermuda based clients, and Trustees globally, use The Fine Art Group's Art Finance services, together with relevant case studies from The Fine Art Group's loan portfolio.
"Finally, Freya will offer insights into current issues in the world of Art Finance and the year ahead.
"The talk is available via Zoom; click here to register. After registering, you will receive a confirmation email containing information about joining the webinar.
"There is no limit of attendees to the Zoom call. You don't need to be a STEP member or in Bermuda to tune into the talk via Zoom and there is no charge to do so.
"STEP Bermuda is pleased to be partnering with the Bermuda Business Development Agency to bring you this talk."
Read More About