[Updated] A SailGP Team capsized during training today on Bermuda's Great Sound.
SailGP tweeted the photos below online, saying, "Making a splash on the Great Sound! Today @SailGPUSA's F50 capsized during training with @SailGPAUS on board, luckily all team members are safe & accounted for. Just goes to show how important it is to train on these boats. Sounds like Tom Slingsby might owe @JSpithill a beer."
Update: SailGP said, "There was huge drama as we continue the countdown to the Bermuda Sail Grand Prix presented by Hamilton Princess, as the Australia team capsized during a training session. But it wasn't the Australian boat flipped on its side on the Great Sound – it was the United States' F50 the Aussies pitchpoled!
"Skipper Tom Slingsby and his Australia teammates took the opportunity to get out on the waves with a week to go before Season 2 kicks off in Bermuda, but it wasn't all rosy as the capsize interrupted the training session.
"Jimmy Spithill and the US team have already been out on the water for pre-season training, but the helmsman will not be pleased by the state of his boat following Friday's incident.
"There was clear damage to the top of the wing, likely caused when it hit the surface of the water with some force and ended submerged – with the Aussies all taking cover on the raised starboard side of the upturned F50."
"There's another week of training to go before practice racing begins on the Great Sound on Friday, April 23 – and let's hope we don't see any more capsizes, crashes or crazy incidents for the rest of our stay in Bermuda!"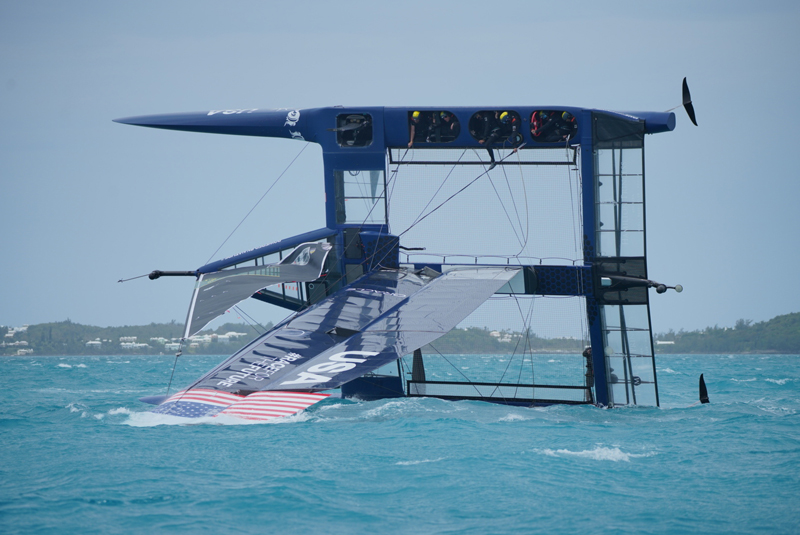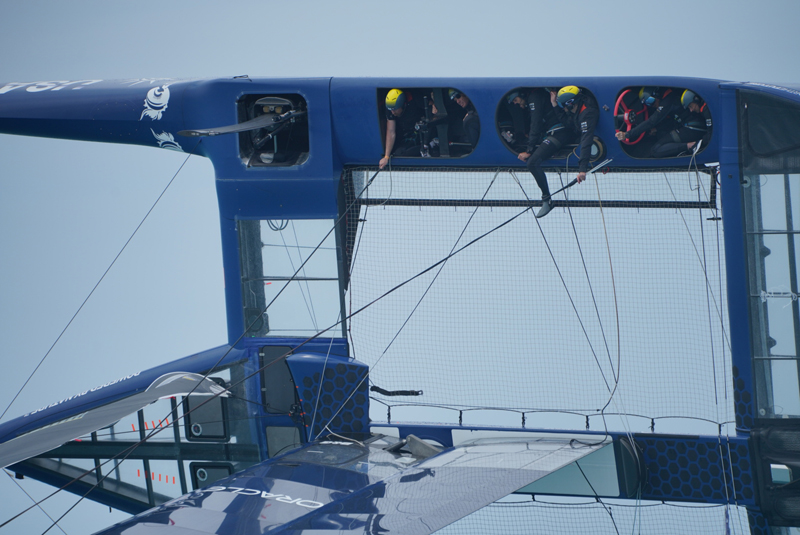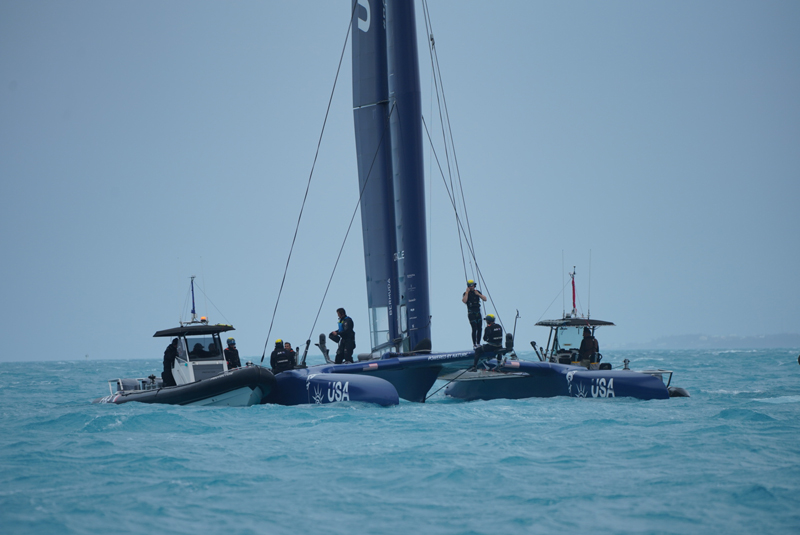 Read More About