In recognition of the 70th anniversary of the relationship between the Devonshire Golf Links and Ocean View Golf Club, a special 'Lunch & Play' package is being offered.
A spokesperson said, "As the Bermuda Government recognize the anniversary of the 70 year relationship which brought the Devonshire Golf Links into the hands of the membership of Ocean View Golf Club in 1950, it is in important to appreciate that the former Devonshire Golf Links has been a public golf course for a century now.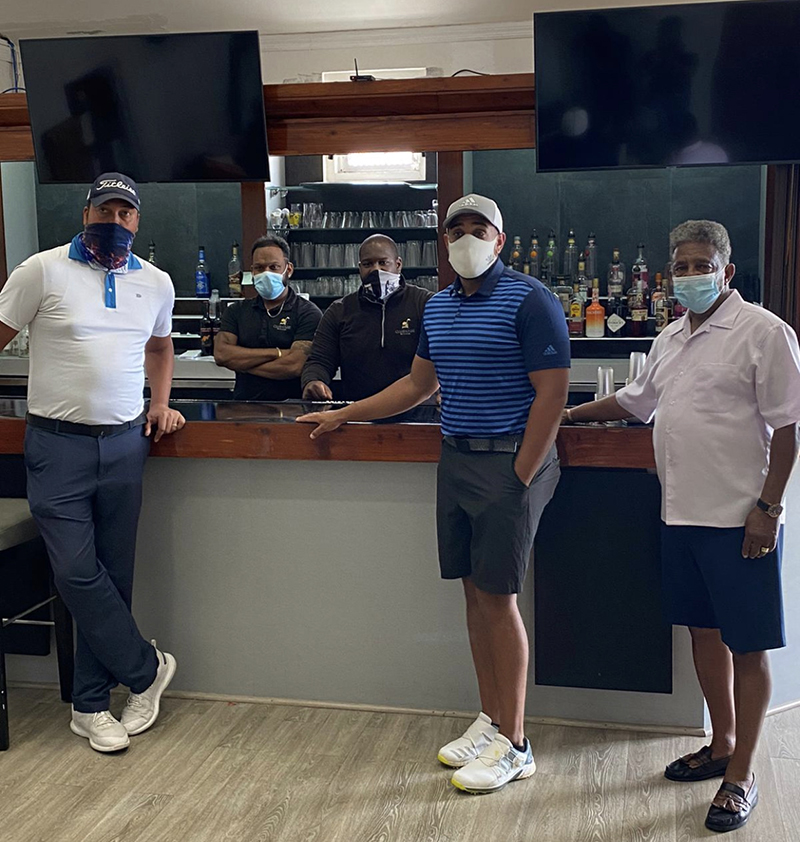 "We are deeply indebted to Dr. Jeffrey Sammons, Professor of History at New York, whose groundbreaking research of Louis Rafael 'Kid' Corbin continues to unearth many hidden truths about public golf and its role globally through Bermuda to break down deliberate barriers through the practice of diversity and inclusion.
"Dr. Sammons was recently announced as the Chief Historical Consultant for the Bermuda Government Golf Courses and The Bermuda PGA.
"Kasey Smith and Government Trustees forge new concession agreement. Partners Kacey Smith and 'Jalen Steede trading as 'Clubhouse 25' was named in honour of the first 25 members of Ocean View Golf Club."
Trustee Denton Outerbridge, who is the Historical Committee Team Leader, said, "We are proud to welcome this energetic young team to Ocean View Golf Course as our new Restaurant and Bar Concessionaires.
"We are especially pleased that they are celebrating the rich legacy of Ocean View Golf Club which coincides with our emphasis to pay homage to our forefathers with pictures and descriptions of our significant contribution to the social evolution in Bermuda by being a facility that has always practiced diversity."
The spokesperson said, "Steven Lambert, Acting Manager, announced that the Trustees have approved a special daily golf package to help promote the new restaurant. We will be encouraging all of our patrons to make some to relax at Ocean View."
Golf Course Chairman MP Kim Swan said, "It is a concept I incorporated at St George's Golf Club to support our young concessionaire back in the 1980s, but in researching the history of our public golf courses, I found a 1933 advertisement where Louis Rafael 'Kid' Corbin promoted a similar 'Lunch & Play' package.
"I congratulate the team of MP Jason Wade [OV Team Leader], Denton Outerbrdge, Deputy Chairman Vincent Hollinsid and Mr. Steven Lambert, Acting Manager of Government Golf Courses, for their work making this restaurant and bar concession a reality."
The spokesperson said, "Ocean View is an iconic Bermuda public facility, the standard bearer for diversity and inclusion for a century. We are looking forward to honouring its most relevant existence and those whose work made it happen by supporting tangible initiatives to grow the game of golf for all.
"The $70 package includes one green fee with golf cart, three experienced golf balls, tees, and lunch."

Read More About