The New Testament Churches of God will be holding a virtual prayer session today [May 1] at 6.00 pm, with the Governor, Premier and  Opposition Leader set to take part,
A spokesperson said, "The New Testament Churches of God along with the body of Christ are praying for our leaders and our community Saturday, May 1, 2021 at 6.00 p.m. on Zoom 958 5345 1445. Passcode ministry.
"We know the power of prayer and that supplications, prayers and intercessions are to be made for all men. For Kings, and for all that are in authority; that we may lead a quiet and peaceable life in all godliness and honesty.
"Our foundational scriptures are 2 Chronicles 7:14 and St. Luke 18:1. Her Excellency the Governor, the Premier and the Opposition Leader will be on the call, and will be prayed for, that God will lead them as they lead us. It is a prayer meeting, not to be missed!"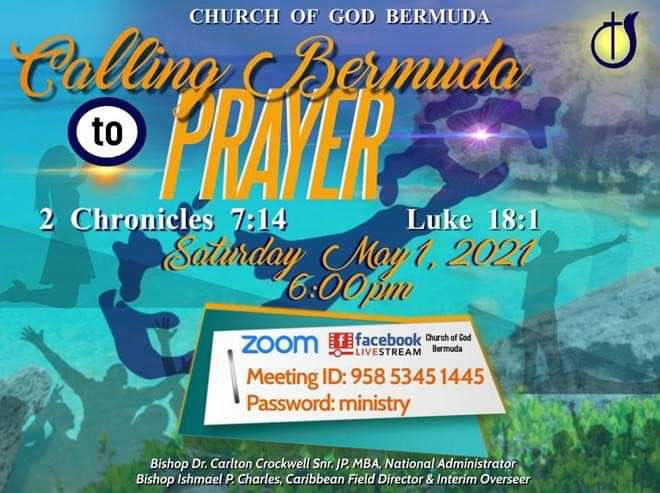 Read More About
Category: All