On Saturday [May 22], saxophonist Miles Manders and pianist Wendy Flood will be performing and will highlight music from the late Charles Michael "Curtis" Clarke.
Dale Butler said, "In the late 1950s, Bermuda legends Celeste Robinson and Al Harris teamed up at The Harmony Hall and produced numerous performances that packed the house. Celeste became well known for her song "Darn De Road" emphasizing the Bermudian dialect.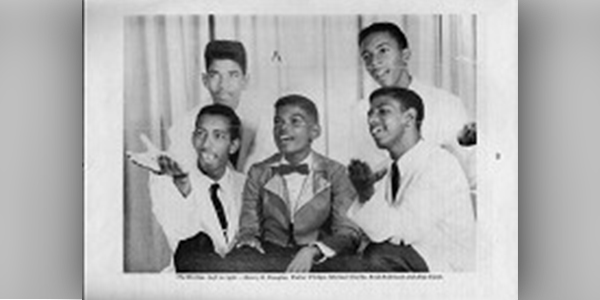 "On Saturday, May 19th, Atlantic Publishing House will be playing their music outside as people pass through Angle Street in front of the former "Hubie's Jazz Club" from 1.30 until 2.30 p.m. In addition to hearing local music, you will be able to purchase Bermuda Roses and the book Music on the Rock. Because this is the Bermuda Marathon Weekend, the few remaining copies of this historic book will be on sale and numerous photos of the event will be on display.
"This new series highlighting local entertainers will be officially opened by acting President of the Bermuda Entertainers' Union by Selena Fields at 1.45 p.m. The series will feature different local artists until July 10th.
"Saturday's event will feature saxophonist Miles Manders and pianist Wendy Flood. The highlighted music will be from the late Charles Michael "Curtis" Clarke, who was from the area and was well known in Bermuda for his band Curtis Clarke and the Cortinas. Mr. Clarke played guitar and wrote numerous songs. He was born March 14, 1944 and died October 8th, 1973. Although this is not a sit and mingle event, people can still enjoy the atmosphere as they pass through.
"An added attraction will be posters of the May 24th race in years gone by. For additional details, contact music historian Dale Butler at 595-9841 or daledbutler@gmail.com."

Read More About
Category: All, Entertainment, Music