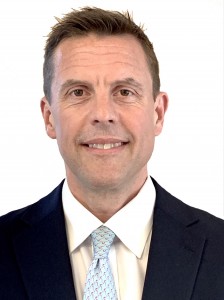 Danny Clack has been appointed SVP, Deputy Active Underwriter, at Mosaic.
A spokesperson said, "Danny Clack, a nearly 20-year veteran of Lloyd's of London and the commercial insurance market, has been appointed SVP, Deputy Active Underwriter, at Mosaic.
"Clack joins the new global specialty insurer's London team and will support Active Underwriter Charlie Mackey across all business lines through Mosaic Syndicate 1609, with a focus on professional liability underwriting."
"We're delighted to welcome Danny to Mosaic as we build our team of specialist underwriters," said Co-CEO Mark Wheeler.
"He is a highly-regarded lead underwriter with an outstanding track record in business and product development. With his engineering background, he brings deep technical knowledge of the specialty lines we underwrite."
"Clack has 15 years of underwriting experience at Lloyd's, including serving as deputy active underwriter and head of professional lines for Syndicate 4000. He joined the syndicate in 2006 to underwrite professional indemnity insurance, helping establish a market-leading franchise for insuring specialist engineers, particularly in the energy sector. Previously, he underwrote environmental insurance in the London market," the company said.
"I'm thrilled to be part of such an innovative and entrepreneurial company as Mosaic and work with this exceptional team to deliver specialty solutions to Lloyd's and markets around the world," said Clack. "The types of business Mosaic is writing are especially pertinent today and will continue to be."
The company noted, "Clack's appointment will drive development of the company's professional liability offering in the next few weeks. Since its February launch, Mosaic has been assembling a team of leading underwriters to build carefully selected specialty products that have global relevance and growth trends; to date, war, terror and political violence coverage, political risk liability, and cybersecurity comprise its underwriting portfolio."

Read More About