Elle Magazine recently featured Shiona Turini in an article entitled 'Stylist Shiona Turini Aces Summer Style With Madewell,' with the Bermudian fashion consultant outlining how she's "dressing for the summer."
The story on the Elle website said, "Dressing for the summer always has its particular challenges. There's the not-insignificant task of dressing for a 50-degree morning that shifts quickly into an 85-degree scorcher.
"Then it's a balancing act of dressing well without sacrificing comfort and breathability in the humidity.
"If you're like me and you've been staring at your closet in confusion, wondering how you ever got dressed before and how you're going to pull it together for summer, enter Shiona Turini.
"Turini is a Bermuda-born and LA-based fashion stylist and costume designer. She created some of the most memorable looks seen on artists like Beyoncé and Solange, is the brain behind HBO's Insecure and Queen & Slim wardrobe, and styled some of ELLE's best fashion moments.
"She's also a bona fide street style star, and her island roots give her the upper hand in dressing for warmer months. In short, she's been preparing for a hot girl summer her entire life.
"For summer 2021, Shiona has partnered with Madewell to curate The Summer Shop, featuring easy and breathable separates, swimsuits, dresses, and accessories that make getting dressed a breeze."
You can read the full story here on the Elle website.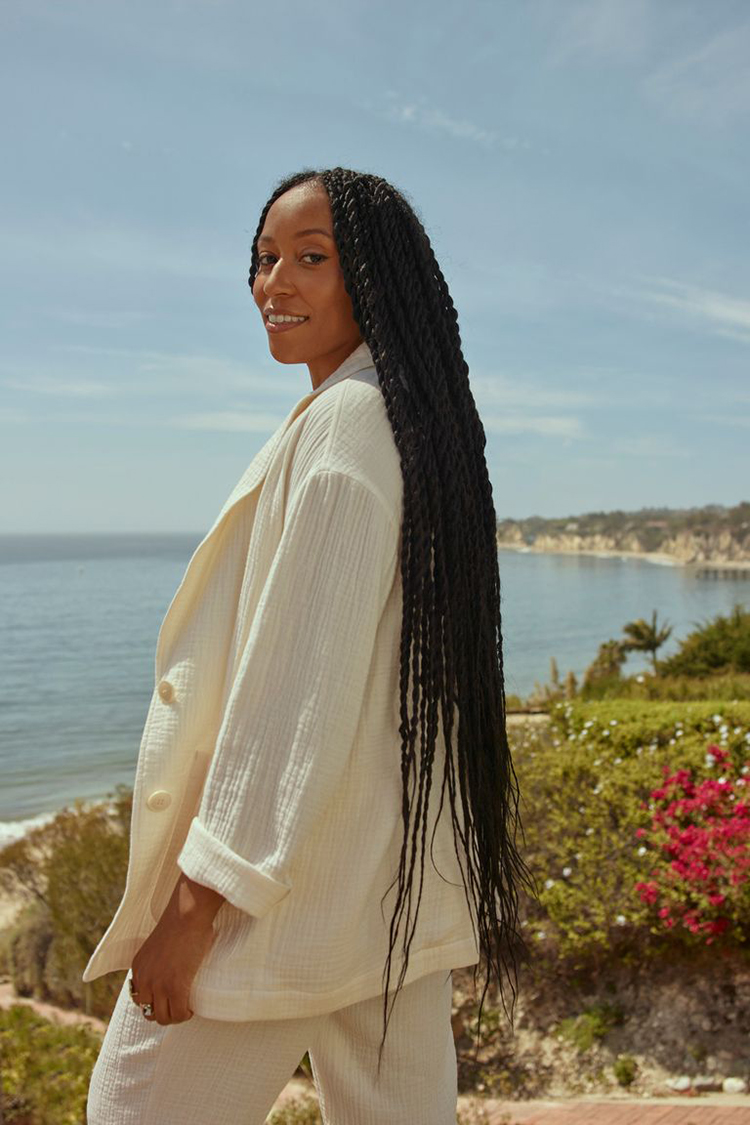 Read More About
Category: All, Entertainment, Style & Beauty