Bermudian triathletes Tyler Smith and Erica Hawley competed in the Europe Triathlon Cup Caorle in Italy.
Smith competed in the Men's Elite race and crossed the line in 14th place finish in a time of 54.12, while Hawley finished the Women's Elite race in 41st place with a time of 1:03.15.
Smith completed the 750m swim in a time of 10:14 coming out of the water in 23rd, he would then lead the chasing pack on the bike course for a while and came out of transition in 11th place and fell back three more places to finish his first race of the season in Europe in 14th.
Hawley exited the water in a time of 12.05 as the 55th person to come out of the water, and then moved up to 39th place following the bike ride, before crossing the finishing line two spots back.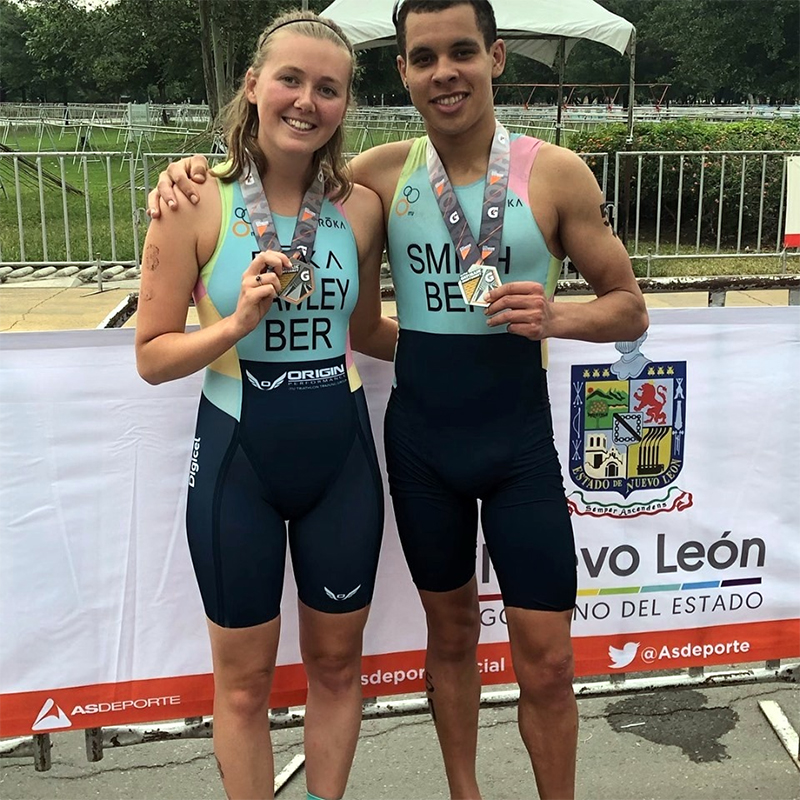 Read More About