On Sunday evening, the awards ceremony was held for the 2012 Bermuda SheROX Triathlon which saw over 100 women complete the triathlon earlier that day.
The race began with a swim [0.8k] in the waters of East Whale Bay at the Fairmont Southampton's Beach Club, and continued with the bike [18.6K] and run [5K] courses along South Road.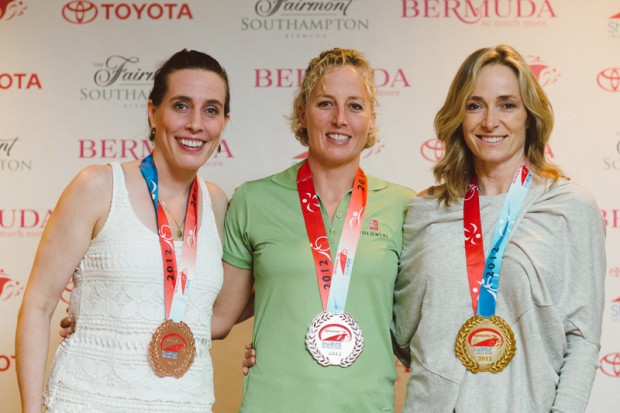 Bermudian Flora Duffy claimed first place honours, with the two-time Olympian crossing the line well ahead of the second place finisher.
Duffy was clocked across the line in 1:00:46, while the 2011 champion Kristyn Robinson finished second clocking 1:07:59, and the 2012 champion Karen Smith finishing third in a time of 1:09:21.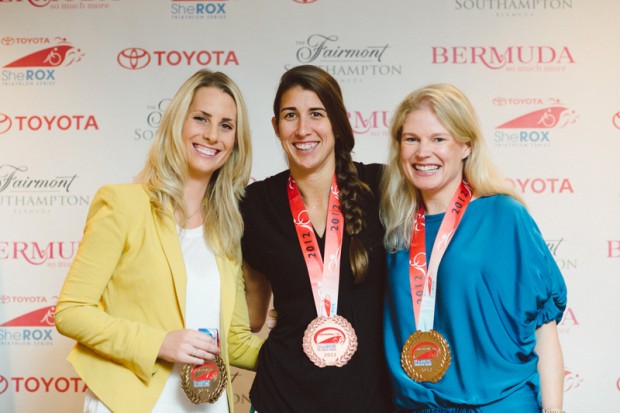 In its sixth year, the SheROX Triathlon Series featured eight race weekends in 2012 with six returning locations [Naperville, IL; Detroit, MI; Philadelphia, PA; Asbury Park, NJ; San Diego, CA and Bermuda] and two new venues [Cherry Creek, CO and Devens, MA.].
This year's Bermuda event was sponsored by the Bermuda Department of Tourism. For all our coverage of the SheRox Triathlon click here.
Photos by Akari, click to enlarge:
Read More About