Registration for June's Bermuda Captive Conference has officially opened.
A spokesperson said, "Registration for June's Bermuda Captive Conference has officially opened. This year's event will provide cutting-edge content, an examination of emerging trends in the captive market and provide meaningful networking experiences.
"The digital event platform has a number of new features this year, including video conferencing for individuals and groups, greater networking flexibility and includes interactive breakout sessions. Sponsors will also have the ability to make presentations and meet attendees face-to-face directly from their booths.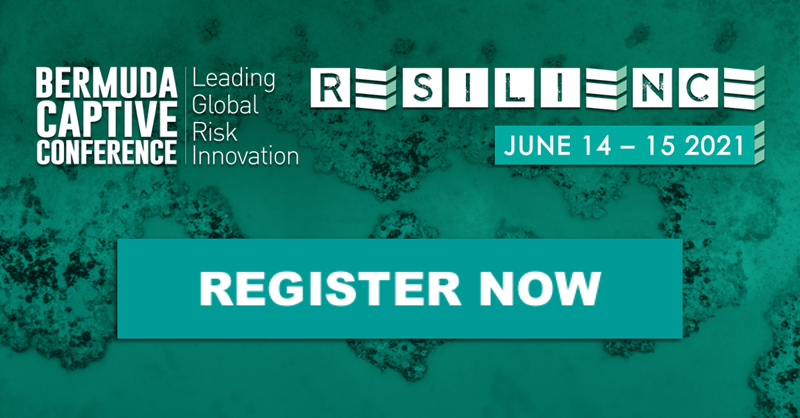 Conference Management Team member, Gemma Godfrey, COO of The Whitfield Group explained: "As much of the world still finds itself in lockdown, or just starting to emerge from stay-at-home restrictions, we knew that hosting the conference physically would be challenging. Although there was initially talk of developing a hybrid event model, this was not feasible, and so the decision was made to host the event virtually again.
"The Conference team are pulling out all the stops to deliver a virtual event experience that is more immersive, more engaging and more interactive than ever before. Based on metrics and feedback we gathered from the 2020 event, we have a good idea of what attendees and our sponsors are looking for from a virtual product."
Godfrey continued, "We are excited for this year's Bermuda Captive Conference and believe that we will be elevating the event experience for both sponsors and attendees alike."
"The Bermuda Captive Conference brings together key professionals for virtual learning, connectivity and thought-provoking content. Bermuda's captive industry resiliency continues to provide leaders with knowledge, skills and perspective to anticipate and respond to the complicated and ever-evolving landscape.
"The Bermuda Captive Conference was created in 2004 to help promote, support and grow the island's world-leading captive insurance industry sector. Attendees include captive insurance owners, risk managers, sponsors, vendors, plus legal, audit, banking and support services from Bermuda, North America, Caribbean, Latin America, Europe, Asia, Africa and the United Kingdom.
"Thanks to the support of event sponsors, this year's Bermuda Captive Conference is free-to-attend. To register or for more information, go to bermudacaptiveconference.com or contact The Whitfield Group at events@bermudacaptiveconference.com or +1-441 292-6386.
"For information on sponsorship opportunities, contact Tom McMahon at: events@bermudacaptiveconference.com."
Read More About