A 56-year-old man is in the ICU after suffering multiple gunshot wounds in a shooting at Darrell's Wharf, off Harbour Road in Warwick this evening [June 16,] tthe police have confirmed.
A police spokesperson said, "The Bermuda Police Service is seeking the public's assistance with its investigation into a shooting incident which left a 56-year-old man with multiple gunshot wounds about his body.
"Around 7:30 p.m. today, Wednesday 16th June 2021, a caller contacted police via the 911 emergency number, and reported a shooting incident at Darrell's Wharf, off Harbour Road, Warwick.
"Initial reports suggest that the victim exited a motorcar in which he was seated. Shortly after several loud popping sounds were heard. A witness called 911 and attempted to stop passing motorists, one of whom pulled over and provided assistance.
"The wounded man was subsequently transported via ambulance to King Edward Hospital, where at last check, he was said to be warded in the intensive care unit. His condition described as stable.
"The suspects reported to be 2 males left the area on a black motorcycle, headed in a westerly direction along Harbour Road. Details of the suspects are limited, but the pillion passenger was said to be wearing a sky blue jacket.
"Anyone with information on this incident is asked to call 211 or, the main police number, 295-0011."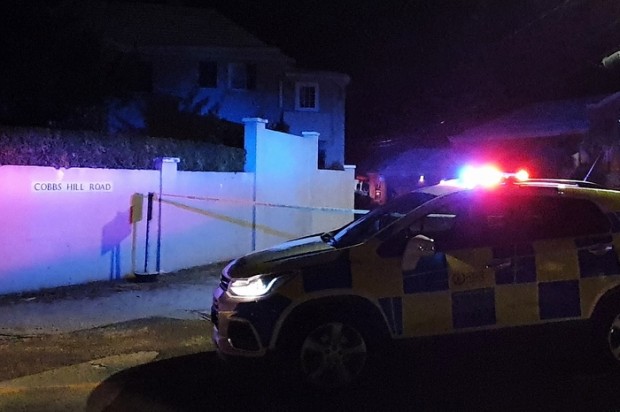 Read More About