The Ocean View Golf Club unveiled their logo, which was designed by 18-year-old student Ayanna Peniston.
A spokesperson said, "The Ocean View Golf Club unveiled the new Ocean View Golf Course logo. On February 19th, the executive decided to put the idea out to the various schools and general public.
"Red Laser owner Mr Joseph Calauro generously donated an iPad for the prize. In addition the winner received a year membership at Ocean View which was paid for by the club and the course donated two free lessons with one of the professionals. The competition was open to high school students and the logo had to signify the purpose of the establishment of the golf course.
"At completion, a total of seven entries were received from the following students:
Josiah Darrell
Massassi Smith [2]
Ian DaSilva
Zea Swainson
Shuntea Dove
Ayanna Peniston
"The executive took a vote and agreed that the winning entry was submitted by Ayanna Peniston, an 18-year-old Grade 12 student from Mount St. Agnes.
"Without knowing Ayanna is no stranger to the Arts. Back in February of the year before Ayanna was the winner of the student category of the Corporation of Hamilton's 225th anniversary "A City Celebrates" competition with the painting of Chancery Lane Steps.
"The logo depicts what Ocean View stands for:
The shades of the golfers indicates that it is the golf course that integrated golf for all people in Bermuda.
It clearly defines the sport
It states the date of the establishment of the golf course.
"Today, we are extremely proud to share this moment with all as Ayanna unveiled the finished product of the New Ocean View Golf Course logo."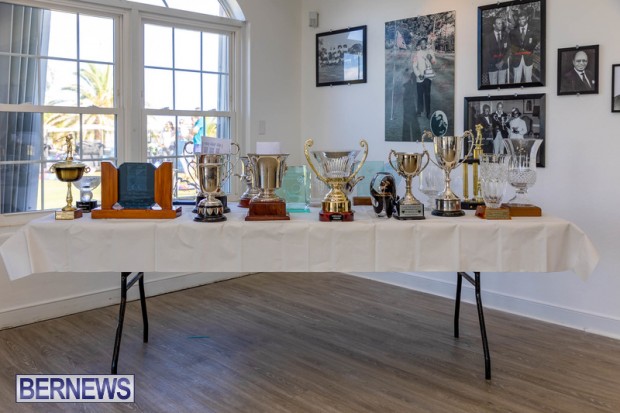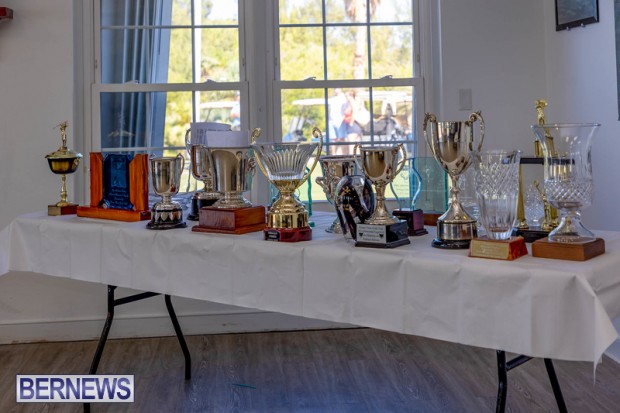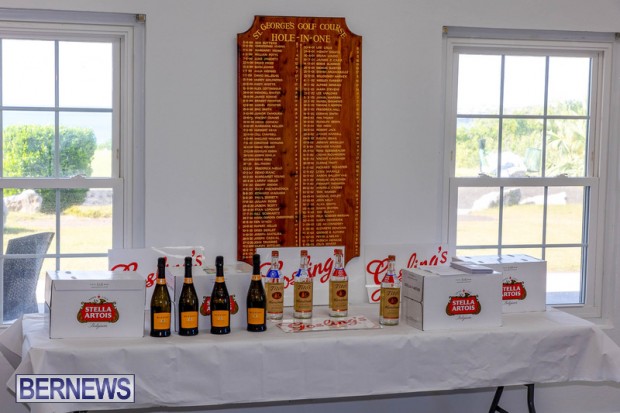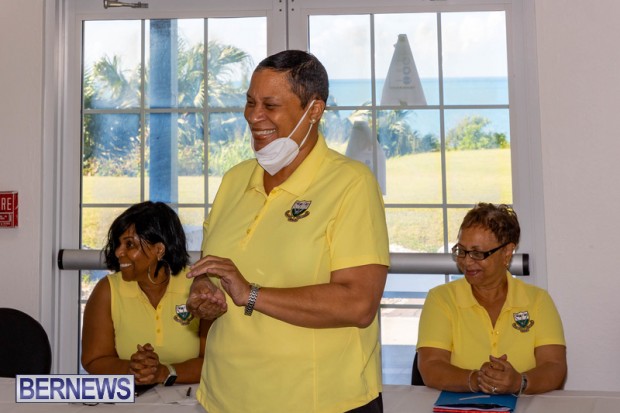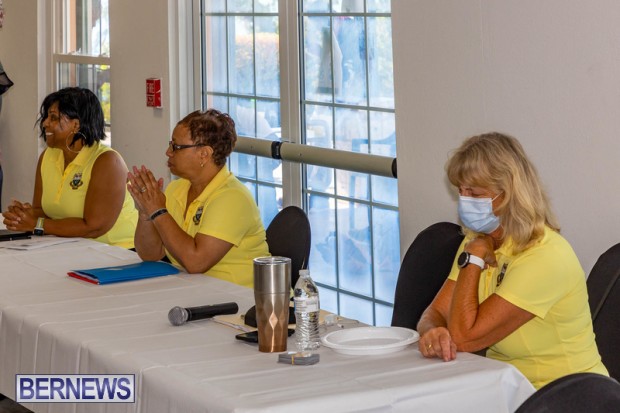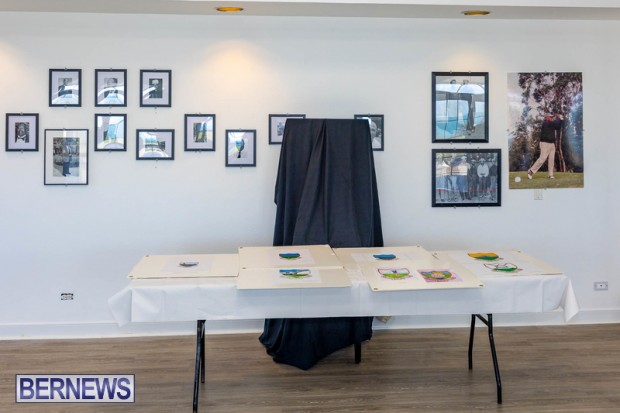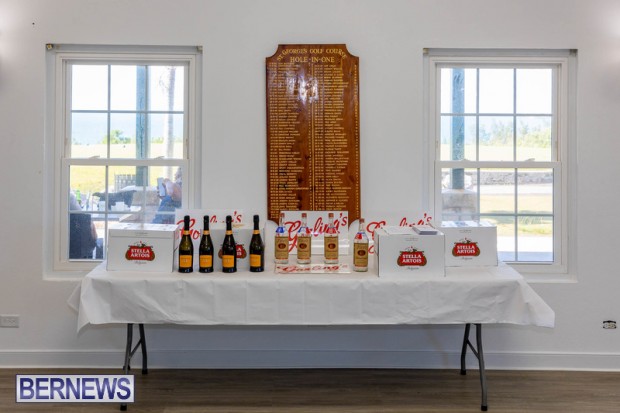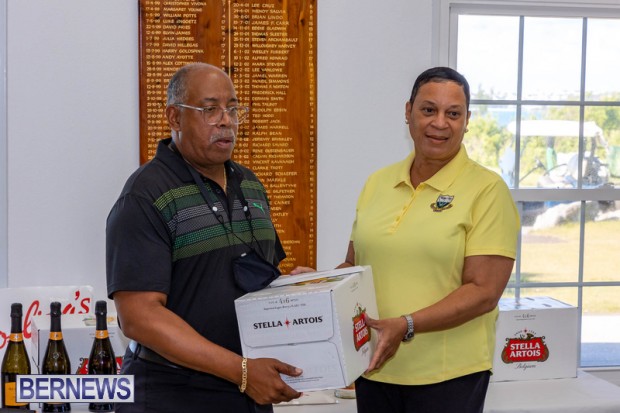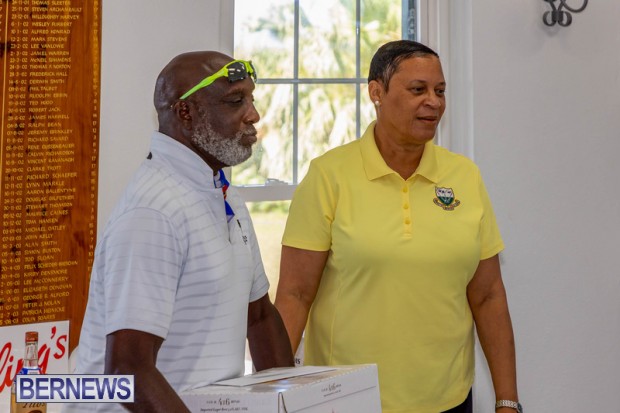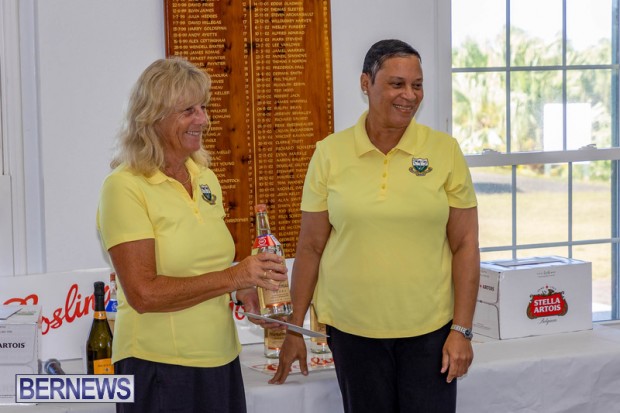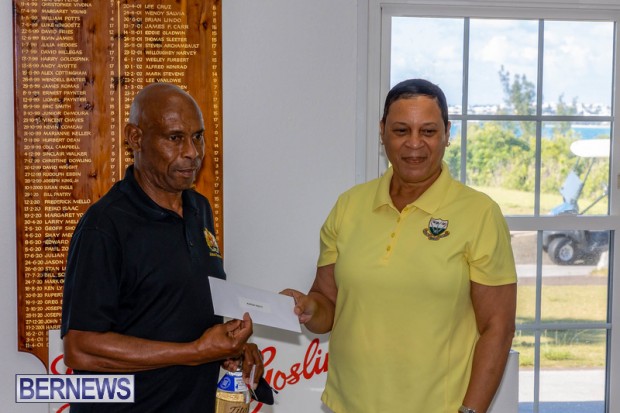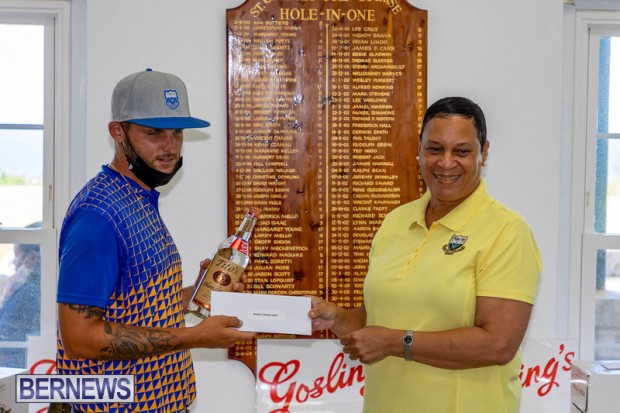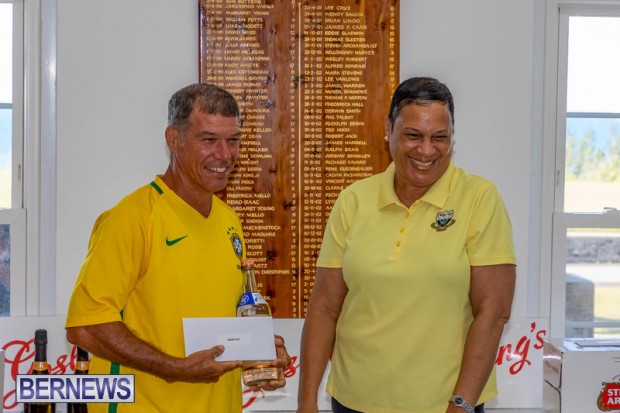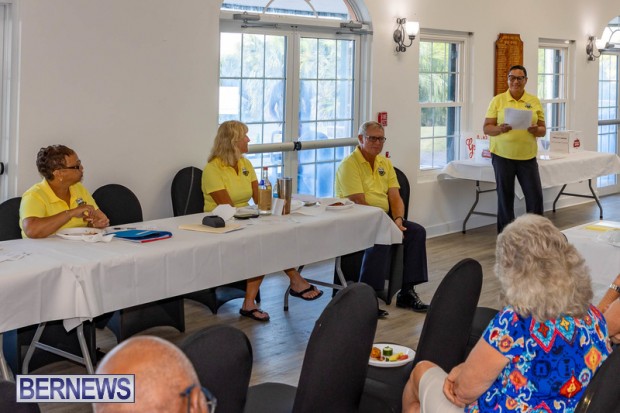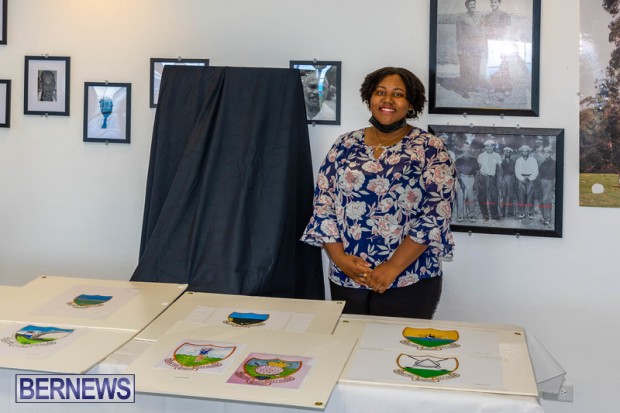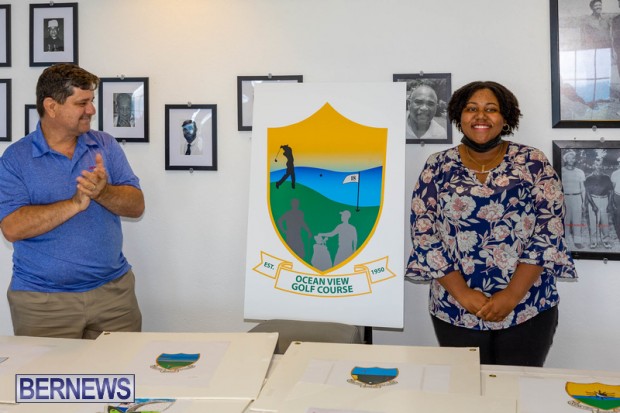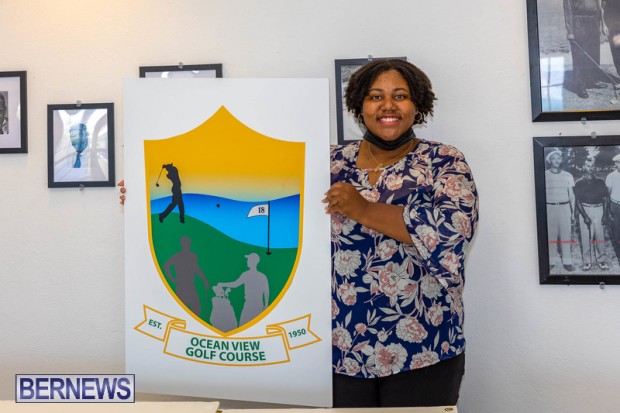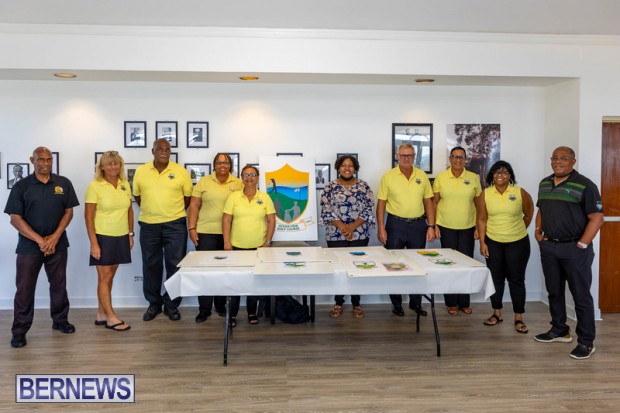 Read More About