BELCO will host an online public forum at 5.30 pm on Thursday [July 22], with the meeting set to be held by BELCO President Wayne Caines.
A spokesperson said, "Bermuda Electric Light Company Limited [BELCO] announced that an online public forum will be held at 5.30 pm on Thursday, July 22nd.
"BELCO President Wayne Caines will host the meeting which will include updates on the Company's Sustainabilty Strategy and emissions reduction efforts followed by a question and answer session for members of the public.
"The public can register here and there is capacity for 1,000 registrants. Questions may be submitted during the presentation on www.slido.com using the code #belcojuly2021″
Mr. Caines said: "At BELCO we are keen to engage the public and outline our plans for creating a sustainable energy future in Bermuda. I would encourage members of the public to register for the online forum and ask any questions they may have about our current and future operations."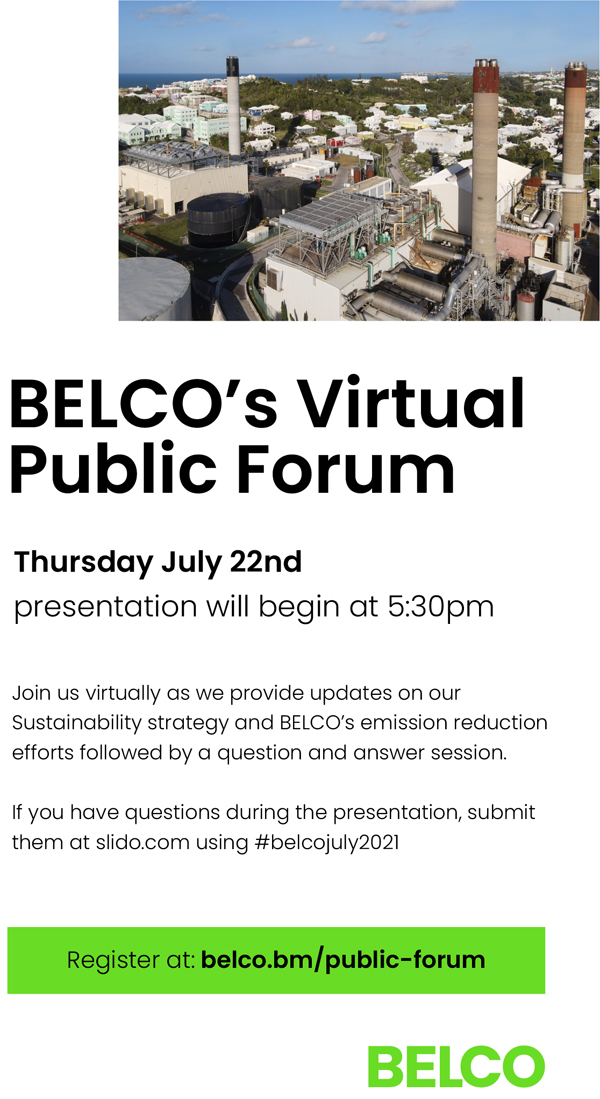 Read More About