Ignite's entrepreneurial interns recently took part in a brainstorming workshop for the Bermuda Red Cross's thrift store.
A spokesperson said, "Last week, Ignite's young adult entrepreneurial interns took part in a brainstorming workshop for the Bermuda Red Cross's thrift store, located at 9 Berry Hill, Paget.
"The workshop was aimed to demonstrate the power of brainstorming techniques to the young adults that they could incorporate into their own projects and developing businesses.
"During the workshop, the young adults undertook a SWOT analysis of the thrift store and collectively brainstormed over 30 ideas addressing different target audiences through marketing, expansion, data analytics, and more.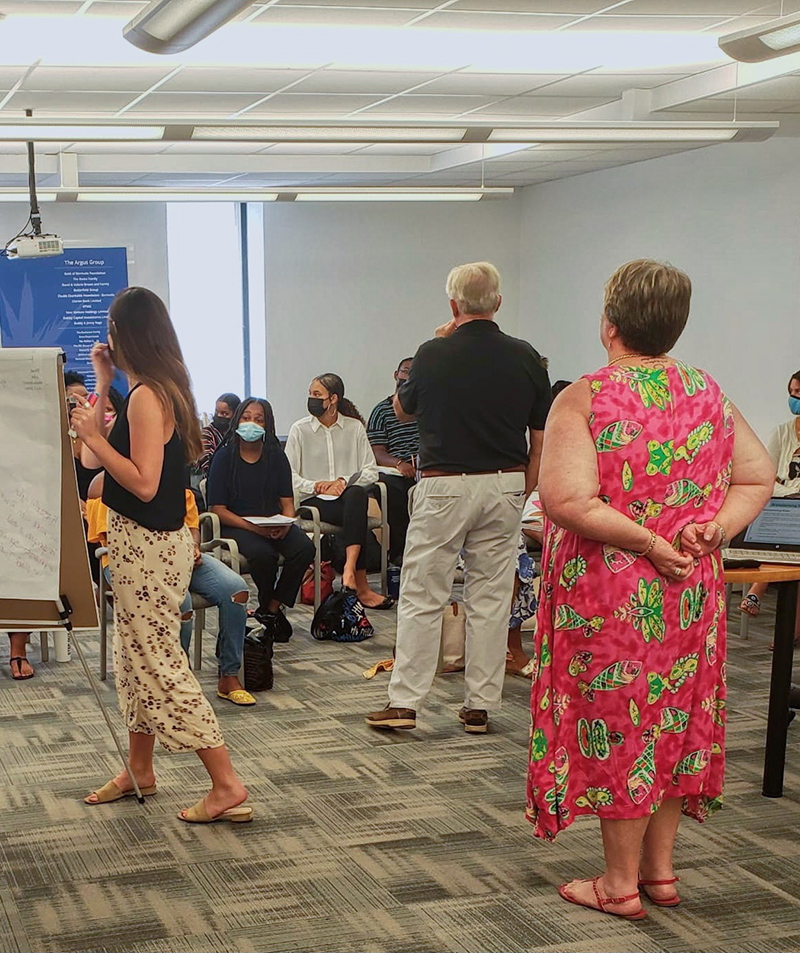 "The young adults offered many useful creative and innovative ideas from fundraising and promotional campaigns to the daily operations and development of the store."
Bermuda Red Cross Executive Director, Ann Spencer Arscott, said, "I was so honored to be asked to create a case for the Brainstorming session of the Young Adult Entrepreneurial Internship Programme with Ignite and sponsored by HSBC.
"The brainstorming session was based on our Thrift Shop and how we can bring in more money and more customers. These students were throwing out ideas left, right and centre. Their ideas were very innovative and creative.
"Ignite Bermuda and HSBC Bank Bermuda are committed to supporting Bermuda's nonprofit leaders and young people will help us solve these challenges by getting involved in the development of one of Bermuda's nonprofit organizations.
"I have some great takeaways. Red Cross' intern from this group, Sofhia, and I are going to sit down and review plans we have for moving the Thrift Shop to the ground floor. All very exciting."
The spokesperson said, "Over the remaining four weeks of the programme, the young adult interns will partake in workshops furthering their entrepreneurial mindset and knowledge ranging from topics of Bermuda's economic overview, to target customer identification and more.
"More information about the Ignite Young Adult Entrepreneurial Internship Programme or Ignite Bermuda's Accelerator Programme can be found online via ignitebermuda.com."
Read More About