Tommy Marshall recently competed in the Flatlands USAT Junior Elite Triathlon in Des Moines, Iowa.
His first USA Triathlon race, Marshall finished in 24th position in a very competitive field of 63 top junior elite triathletes from North America.
After a day of severe weather and tornados on Saturday, today's race conditions were cool, cloudy and windy. Competing in a field of strong swimmers, Marshall made up ground with a solid ride and his 5K run was particularly strong with a time of 17.30 seeing him finish with an overall time of 1.03.14, with the winner coming in at 58.21.
View the full results here.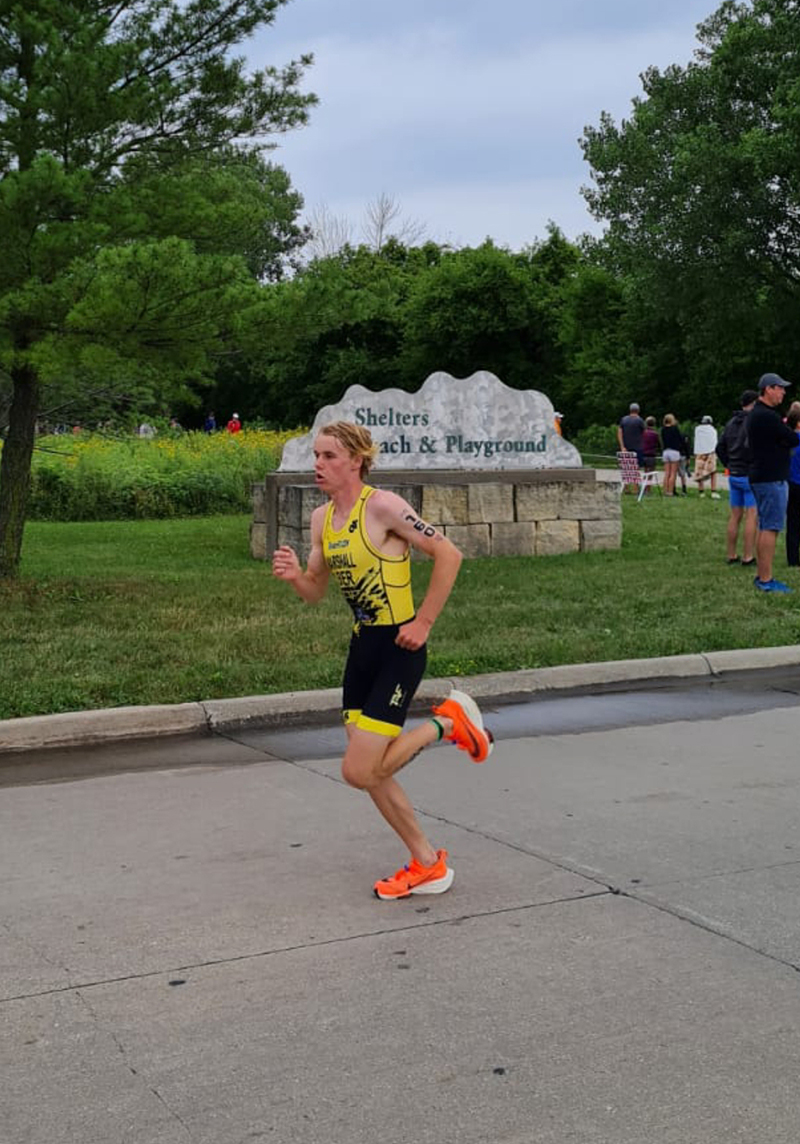 Read More About