The pilot boat St. David – that was "involved in a crash with a reef" over two months ago — is sitting in the dock on Front Street in Hamilton.
A Government spokesperson previously said, "The Ministry of Transport can confirm that the pilot boat, St. David, was involved in a crash with a reef off of the Northeast Breaker Beacon on Thursday, May 6th, 2021 at 6:48am.
"The St. David was on a training exercise en-route to the North Rock Beacon and had four crew on board. The pilot boat, purchased in 2011 for $2,795,000.00 is insured for 2.8 million dollars."
Back in May, the Government said, "Investigations are still underway, and the damage to the vessel is being assessed by Lloyds Classification, who will be arriving on the island early next week. Once the inspection has been completed Lloyds will provide recommendations for repairs."
Earlier this week, we asked the Government for the latest information on the matter and will update as able.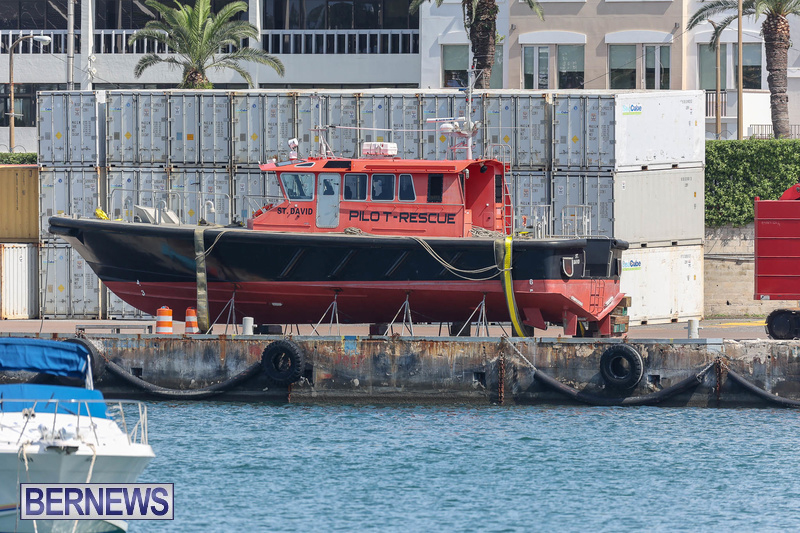 Read More About
Category: All