The funeral service for Ra-Che Williams will be held on Sunday, July 11th, and a Safekey will be required, so if people need to get a test, they are urged to make arrangements in advance.
Mr Williams died following a hit and run collision earlier this month, and an online fundraiser to support his family describes him as "a light to those around him."
Minister of Health Kim Wilson previously noted that Mr Williams was a member of the Covid Testing support team stationed at the L.F. Wade Airport and had been since his return from university last September. "He served his country as part of the Ministry of Health team and we are ever so grateful," the Minister added.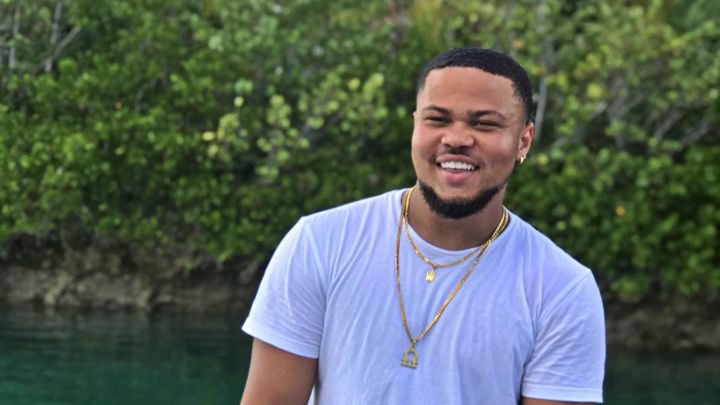 At the request of his mother, we post the notice below which states, "The funeral of Ra-Che Williams will be Sunday, July 11th, at the Cathedral Of The Most Holy Trinity, Hamilton 4pm [viewing from 3pm].
"This is a SafeKey only funeral. This is a large group exempted event. To attend either viewing, funeral or wake, please, be tested at any site to ensure you receive your SafeKey. "
A Safekey requires you have either had two doses of the vaccine at least two weeks prior or had a negative test result within the past three days. Testing is free, and you can access information about obtaining a test here on the Government website.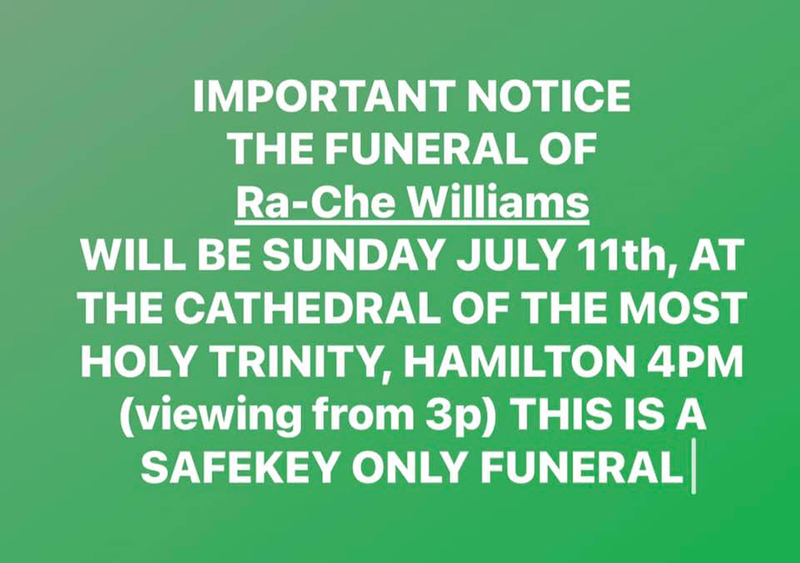 Read More About