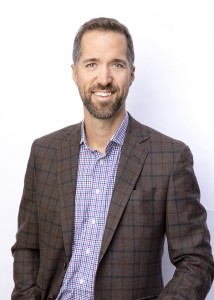 SiriusPoint Ltd. announced the launch of Banyan Risk Ltd., a Managing General Agent  underwriting Directors' and Officers' insurance, which will be based and regulated in Bermuda.
A spokesperson said, "SiriusPoint Ltd., an international specialty insurer and reinsurer, has announced the launch of Banyan Risk Ltd., a Managing General Agent [MGA] underwriting Directors' and Officers' [D&O] insurance.
"The company has been established by Founder and Chief Executive Officer Tim Usher-Jones in partnership with SiriusPoint, which will own a majority stake in the newly formed company, with a path towards increasing ownership by the founders at a later date.
"Based and regulated in Bermuda, Banyan begins underwriting this week. The MGA will focus on custom D&O insurance risk solutions with the highest level of attention and service in complex risk areas including life sciences, global initial public offerings [IPOs], the technology sector, and special purpose acquisition companies [SPACs]."
Sid Sankaran, Chief Executive Officer of SiriusPoint, said: "With the right investment in technology and extensive professional services support, MGA's provide the perfect vehicle for streamlining the underwriting process and allowing industry talent to flourish via shared ambition and return.
"Tim and the team have an innovative and creative approach that excites us, plus the experience, knowledge and deep industry relationships that are so important to successful underwriting. We see enormous potential to support businesses in areas where bespoke risks shouldered by Directors and Officers continue to evolve as global markets develop. I am very pleased to add Banyan to the portfolio of businesses SiriusPoint is incubating."
Tim Usher-Jones said: "I am delighted to announce the establishment of Banyan Risk in Bermuda, a jurisdiction that embraces and supports talent and entrepreneurialism, and I am very pleased to have SiriusPoint as a partner. We will be taking an innovative approach to risk mapping, mitigation, and underwriting complex risk in the global specialty markets. Banyan has ambitious plans for growth – we are excited to bring much-needed capacity to the sector and grow to offer broader global specialty insurance solutions in the future."
Mr. Usher-Jones started his insurance career at Chubb Insurance Company in Toronto, Canada, in 2005. He worked his way up through the ranks from Underwriter to Senior Vice President, where he managed a profitable book of specialty insurance, including D&O, Employment Practice Liability, Fiduciary, Fidelity, Errors and Omissions, Surety, Transactional Risk and Trade Credit.
Read More About