The PGA Tour announced their slate of 48 tournaments that will make up the 2021-22 season, with the Bermuda Championships set for October 25th – 31st.
"The 2021-22 PGA TOUR Schedule includes several significant enhancements and features a total of 48 official events – 45 during the FedExCup Regular Season along with three 2022 FedExCup Playoffs events," the announcement said.
The schedule states that the Bermuda Championships will be held at the Port Royal Golf Course in Southampton from October 25th – 31st.
The full 2021-22 PGA Tour schedule follows below [PDF here]: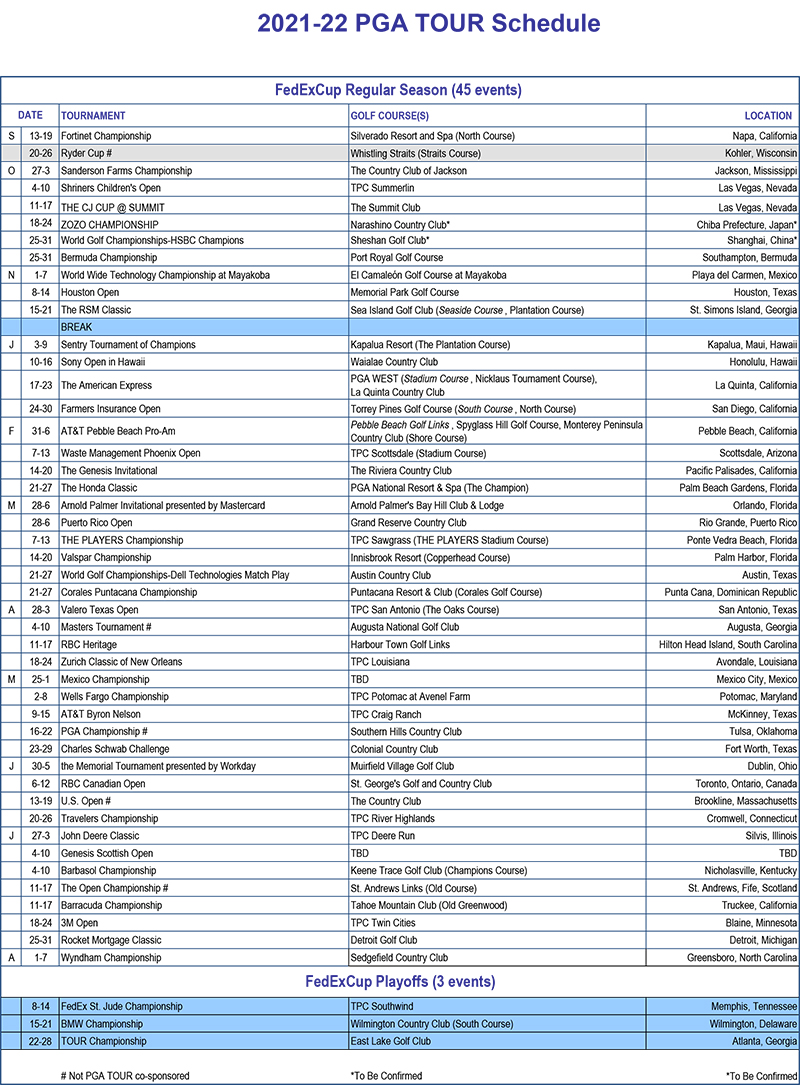 Read More About