The Bermuda Piano Festival is getting set to host a series of concerts on four different evenings this month, with the first to take place on Saturday [Aug 7].
A spokesperson said, "The Bermuda Festival is excited to welcome several upcoming performers this weekend. The Bermuda Piano Festival takes the stage next as they host a series of concerts in their fourth season on the island, under the artistic direction of Alex Tuchman.
"The Piano Festival will host four concerts on four different evenings this month, the first concert debuting this Saturday, August 7th and the final on August 28th. In addition to the upcoming performances, the Piano Festival also offered a number of private lessons and masterclasses to young, budding musicians on the island during the month of June.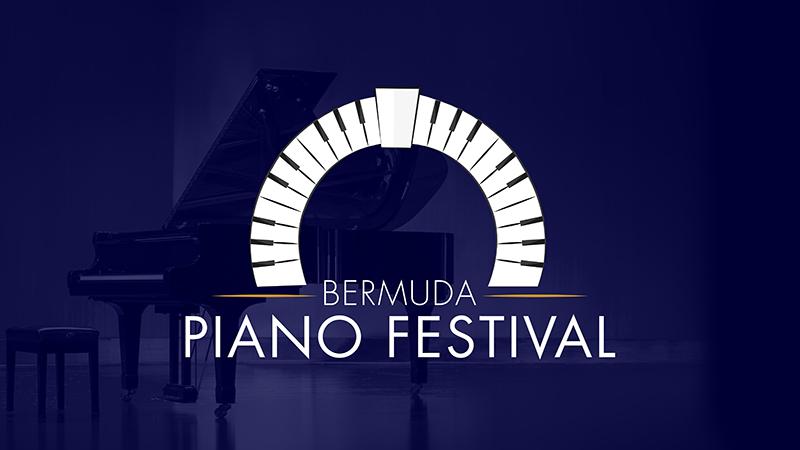 "In an interview with the Bermuda Festival team, Mr. Tuchman reflected on his formative years as a pianist, some of which were spent in Bermuda. His family moved to the island in 2007 and remained here until 2016. While here, he often frequented the Bermuda School of Music and discovered an audience for classical music on the island."
Mr. Tuchman said, "It occurred to me that Bermuda may be an ideal place for a Piano Festival."
The spokesperson said, "During his studies overseas, he sought out advice from his mentor and colleague Eteri Andjaparidze, who encouraged him to reach out to people on the island who may be interested in supporting a festival dedicated to piano performance. These efforts led to the first
Bermuda Piano Festival in 2017.
"Now in its fourth season, the Piano Festival brings new and familiar faces to the virtual stage. This year's artist lineup includes Eteri Andjaparidze, Stephen Cook, Alex Tuchman, Sung-Soo Cho, Jeremy Ajani Jordan, and Santiago Lomelin."
Mr. Tuchman said, "The other performing artists are my distinguished colleagues, and some were also my classmates at the Mannes School of Music and the Cleveland Institute of Music."
The spokesperson said, "Mr. Tuchman spoke about the vast offerings of literature dedicated to piano, and felt it would be beneficial not only to the community to hear the upcoming performances, but also for young Bermudians to be granted the opportunity to learn under the guidance of this year's featured artist line-up.
"During the outreach series, students were eligible to sign up for one-on-one lessons with the performing artists, or to opt-in for a masterclass session led by Ms. Andjaparidze or Mr. Tuchman.
"The opening night of the festival features pieces by Ludwig van Beethoven, commemorating 250 years [2020] since his birth. Other nights will include works by Duke Ellington, Johannes Brahms, Robert Schumann, and Franz Liszt, among others."
Mr. Tuchman said, "Music is a portal to a new world. Each piece is a universe, and so you have to invest a lot of yourself in your work."
The spokesperson said, "In his Festival interview, he spoke about the unique experience of transitioning from a music listener to a performer. For him, piano performance allows him to form new bonds with the music he studies."
Mr. Tuchman said, "Musicians are very fortunate because our profession calls on us to be open to imagining different people, different points of view. We have to find a pathway to accessing experiences that we have not necessarily had. It broadens who we are. In that sense, we are continually growing as people."
The spokesperson said, "When asked what advice Mr. Tuchman may have for young Bermudians exploring a passion within the arts, he stressed the importance of holding faith that what you are working towards is valuable."
Mr. Tuchman said, "Nurture the fire within yourself to keep moving forward, to continue practicing. Your art form is important."
The spokesperson said, "Mr. Tuchman hopes to see the Piano Festival develop to help inspire more Bermudian musicians to consider a professional track, but most importantly to maintain the qualifier that the student possesses a love and passion for music.
"For more information about each upcoming performance, find the programme here. The concerts will be streamed free on www.bermudapianofestival.com and www.bermudafestival.org."

Read More About
Category: All, Entertainment, Music