Minister of Youth, Culture and Sport Dr. Ernest Peets is joining Bernews at 12.30pm this afternoon [Sept 17] for the latest episode in the Bernews News & Views series, with the Minister set to discuss sports guidance, large group exemptions and more.
The Minister recently announced that "given the increasing cases of coronavirus that Bermuda is currently experiencing, over the next four weeks protocols for sports and large groups will be tightened," noting that it is "effective immediately."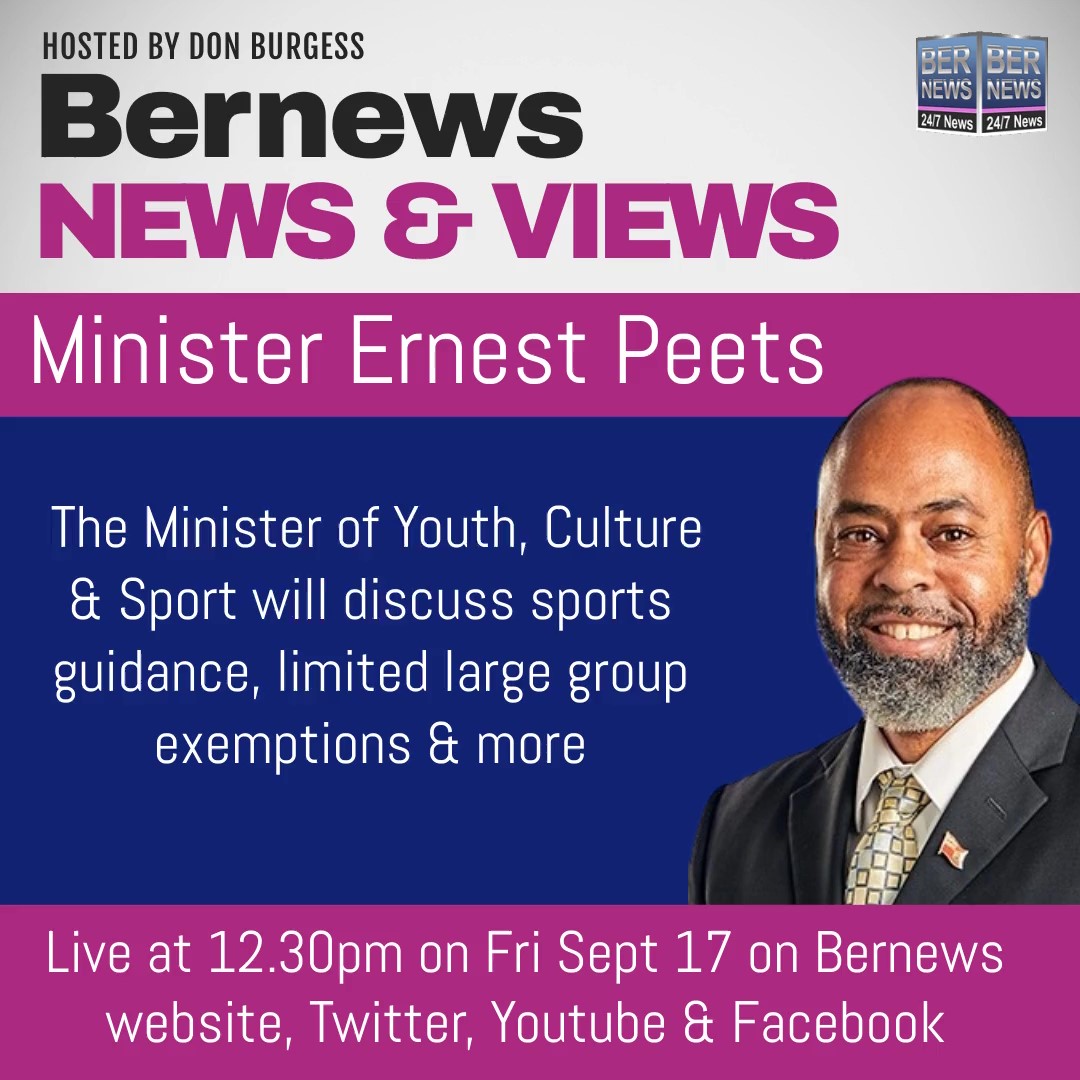 Minister Peets also previously addressed the approval of large group gatherings, saying: "We understand the social, cultural, psychological and economic benefit of such events, however, given the country's current coronavirus concerns, the Ministry will be applying more strict criteria in considering events. This is to ensure that risk can be minimized while allowing events of material cultural and economic significance to take place safely.
"So, effective immediately, indoor events will not be supported and the need for large gatherings to occur will be assessed with increased scrutiny.
"While we appreciate the importance of sport to our community and its health benefits for the population, at this time group activities need to be discouraged. Therefore a decision has been made to roll back sport to Stage 1 of the Return to Sport Guidance."
The video will be live streamed below, as well as on Bernews YouTube, Twitter and Facebook pages.
Update | The live broadcast has concluded and the replay is below

Read More About